The news says during this time we are all going through, the go to comfort food seems to be chocolate. Chocolate lovers have one thing in common- their extraordinary taste for this delightful ingredient made from just one tiny cocoa bean. Everyone has indulged with some sort of decadent chocolate dessert over the years and with each bite of chocolate, a memory was made. Our Chocolate Girdle Bars are just that chocolate recipe you are looking for. Hot Fudge Pudding Cake is a popular chocolate dessert that combines the elements of a chocolate cake and a warm syrupy chocolate center. Remember, Dark chocolate is healthier than Milk chocolate. It's all yummy and delicious for sure.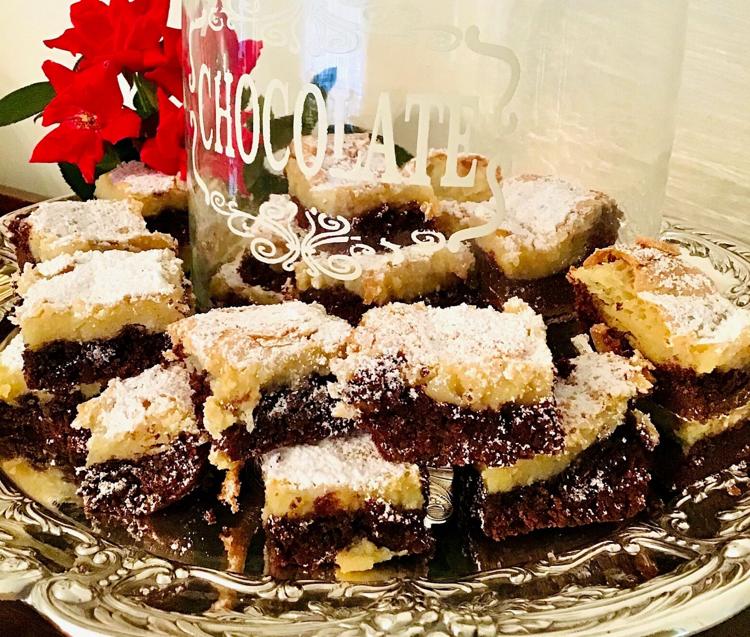 Linda's Chocolate Girdle Buster Bars
(an all time favorite)
1 box chocolate cake mix
1 stick butter cut into tiny pieces
1 egg
Mix all above ingredients together until crumbly and pat into a greased and floured 9x13 baking pan. Set aside.
1(1 pound) box powdered sugar
3 eggs
1 (8 oz) package cream cheese, softened
Mix together sugar, eggs, and cream cheese until smooth. Pour over crumbly cake mixture. Bake in 325 degree oven for 55 to 60 minutes. Dust with powdered sugar and cut into squares.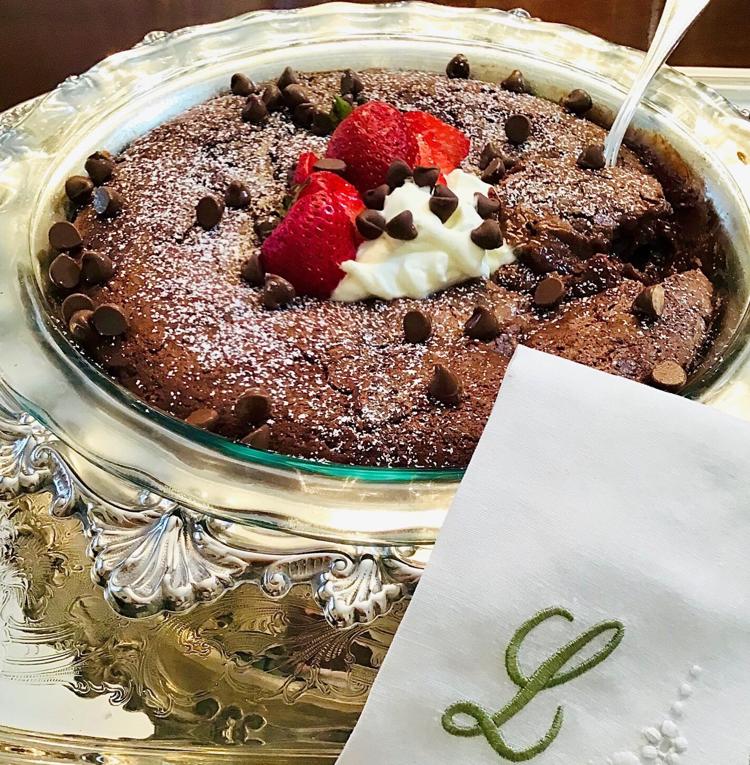 Hot Fudge Pudding Cake
1 cup self-rising flour
1 3/4 cup white sugar
4 tablespoons cocoa powder, divided
1/2 cup whole milk
2 tablespoons butter, melted
1 teaspoon vanilla extract
1 1/2 cups hot water
Whipped cream or ice cream
With mixer, mix flour, 3/4 cup sugar, 2 tablespoons cocoa powder, milk, butter and vanilla extract. Pour into 9 inch baking pan. Combine 1 cup sugar, 2 tablespoons cocoa powder. Sprinkle over batter. Pour hot water on top.
Bake 350 degrees for 30 minutes.
Serve warm with ice cream or whipped cream.