Who doesn't love a good, easy chicken dish for dinner? Our Jack Ranch Chicken is cheesy, moist, and just delicious.
It can be served as a main dish or sliced and served on a salad. Brighten up your main dish chicken with this colorful Lemon Brown Sugar Carrot. What about dessert? Rice pudding was originated in England and considered a delicacy.
In recent years, rice pudding has fallen back into the favor as a classic nostalgic dessert and it's a bit sweeter, too.
It can be served either warm or chilled with or without fresh whipped cream. Another ole time comfort dessert for sure. These dishes are the perfect transition for all of us into Fall.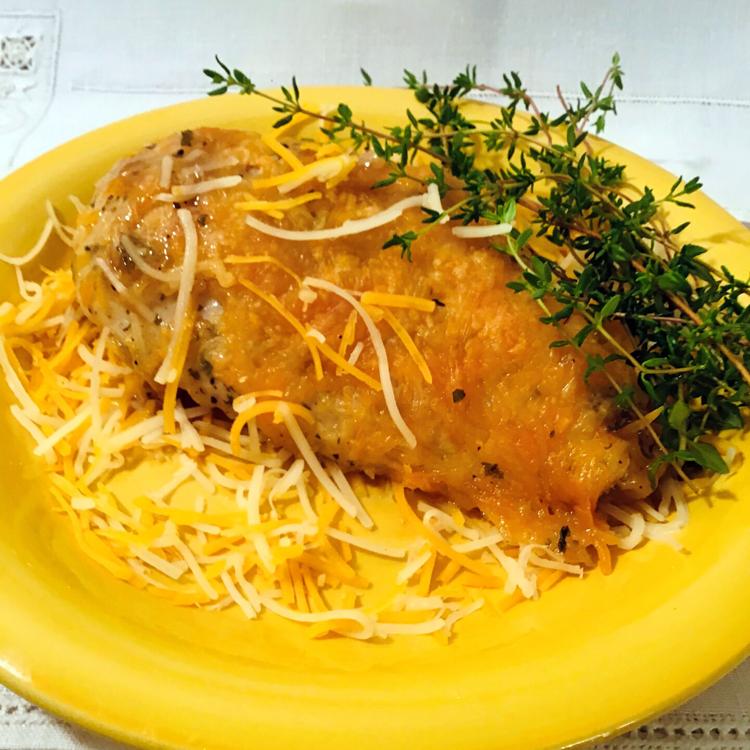 Jack Ranch Chicken
4 to 6 boneless chicken breasts
1 cup Italian Salad dressing of your choice
(I use Good Season in packet you mix up)
1 packet dry Ranch dressing
1 1/2 to 2 cups Cheddar
Jack Shredded Cheese
Marinate overnight or at least 5 hours chicken breast in Italian salad dressing. Line a baking pan with either parchment paper or foil. Place marinated chicken on baking sheet not touching and sprinkle dry Ranch dressing packet evenly on all breast. Top each breast evenly with Cheddar Jack Cheese . Bake in 350 oven uncovered for 50 to 60 minutes. Very juicy and a favorite of my grandchildren!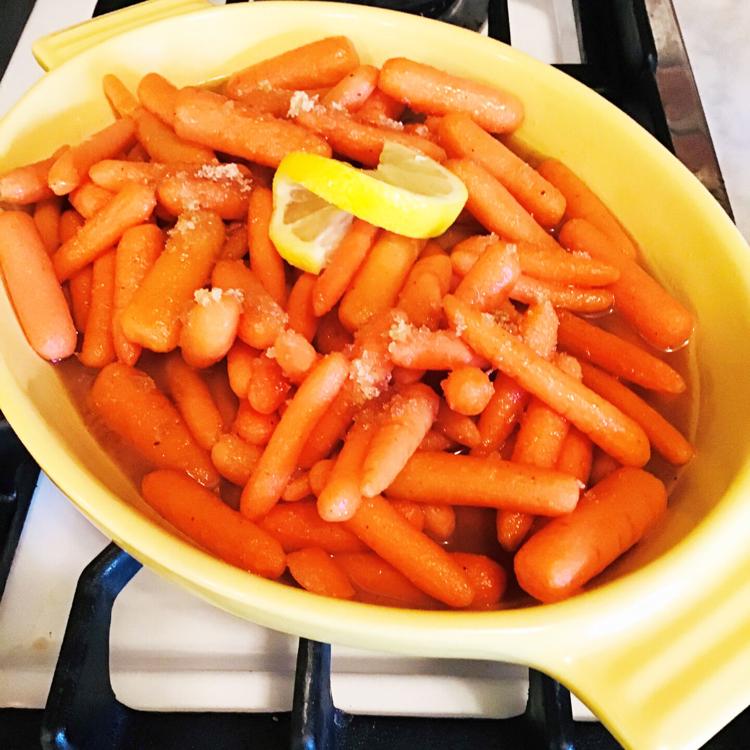 Lemon Brown Sugar Carrots
6 cups baby carrots
4 tablespoons butter melted
1/2 cup brown sugar
1/4 cup maple syrup
1/4 teaspoon nutmeg
1/4 teaspoon cinnamon
Juice of one small lemon
Rind of half a lemon
Boiled carrots in water for about 10 minutes or until fork tender. Drain and set aside.
In sauce pan bring to slight boil brown sugar,butter,maple syrup,nutmeg, cinnamon, lemon juice and rind stirring until sugar is not grainy. Toss carrots in mixture. Sprinkle a
teaspoon of brown sugar on top to serve. A lovely side dish for just about any main dish.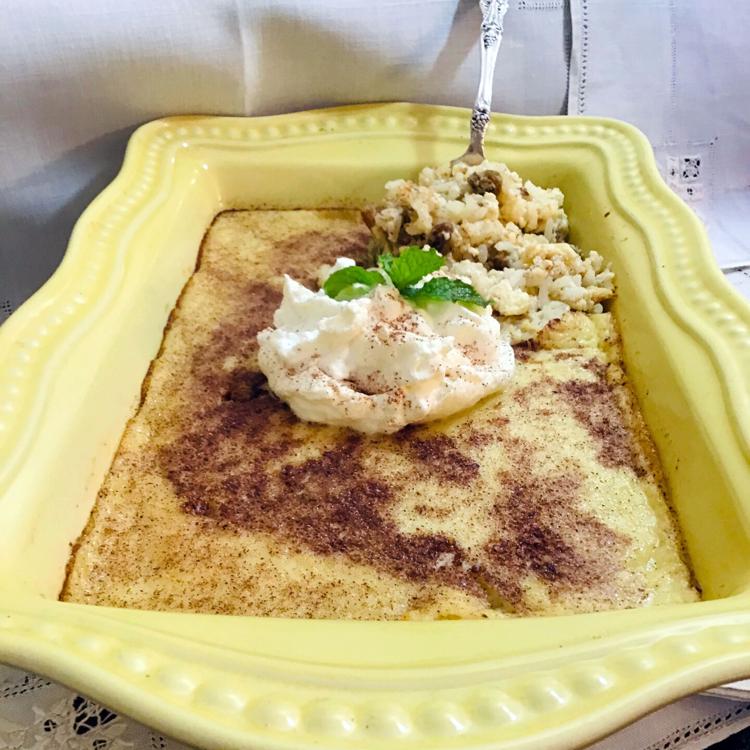 Old Fashion Raisin Rice Pudding
3 slightly beaten eggs
2 cups milk ( I use whole milk but you can use what you prefer)
2 cups cooked white rice
1/2 cup white sugar
1/2 cup white raisins
1 teaspoon vanilla extract
1/2 teaspoon ground cinnamon
In mixing bowl combine slightly beaten eggs, milk, cooked rice, sugar, raisins, vanilla, and cinnamon. Mix well. Pour into 10 x 6 x 2" slightly greased baking dish. Bake at 325° for 50 minutes. Served warm or chilled with light whip cream if desired.
Tip: The lemony flavor of the carrots makes it especially delicious with this garden fresh vegetable we all love.