With all of the local fields filled with delicious juicy strawberries, we all look for recipes to make with them. Strawberry shortcake, Strawberry parfait's, Strawberry shakes, Strawberry pie, and Strawberry bread are just some of the many choices that we have. My two recipes for strawberries that I would love to share with you our readers are my Strawberry Crisp and Strawberry Trifle. My Strawberry Crisp is actually my Blueberry Crisp recipe that I changed to strawberry. It can also be used with apples or peaches. Serving the Crisp with whip cream or ice cream is just so delicious. It is also wonderful warm right out of the oven. Trifles are easy, and pretty to display. They supply ample servings for a group, and can be made in advance to save time. Enjoy this years Strawberry Season for you and your family! They are juicy, red and delicious🍓
Strawberry Shortcake Trifle
One loaf Pound Cake (store-bought) or you may use homemade or substitute angel food cake
3 1/2 pints fresh strawberries
One large container of Cool Whip
To make sauce:
1 cup white sugar
3 1/2 tablespoons cornstarch
1/2 cup water
Mash 1 pint of the strawberries. In sauce pan, stir together sugar,
cornstarch, water and mashed berries. Cook on medium heat until thickened about 2 minutes. Cool. Add the rest of the strawberries to cooled sauce that have been held and sliced.
To assemble trifle:
Cut cake into one and 1/2 inch pieces. Place half of cake pieces on bottom of trifle dish or large glass bowl. Spoon on top of cake half of strawberry sauce mixture, then half of Cool Whip. Repeat layers with cake, strawberry sauce, and Cool Whip. Garnish with fresh strawberries fresh mint and cool whip . Chill and serve.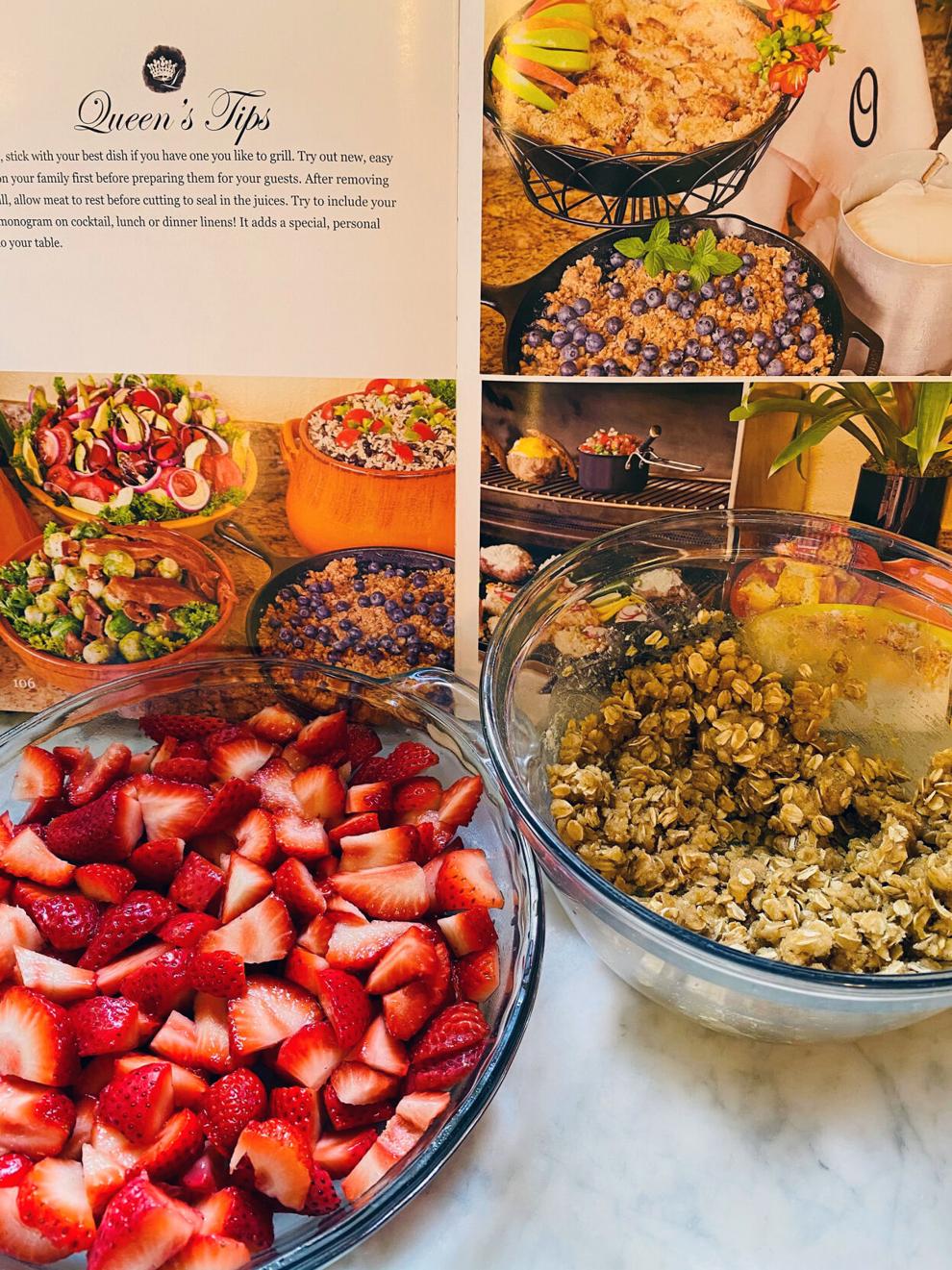 Strawberry Crisp
4 cups fresh strawberries cut strawberries into fourths.
1 cup packed light brown sugar
3/4 cup white flour
3/4 cup old-fashioned oats
1/2 cup (one stick) butter melted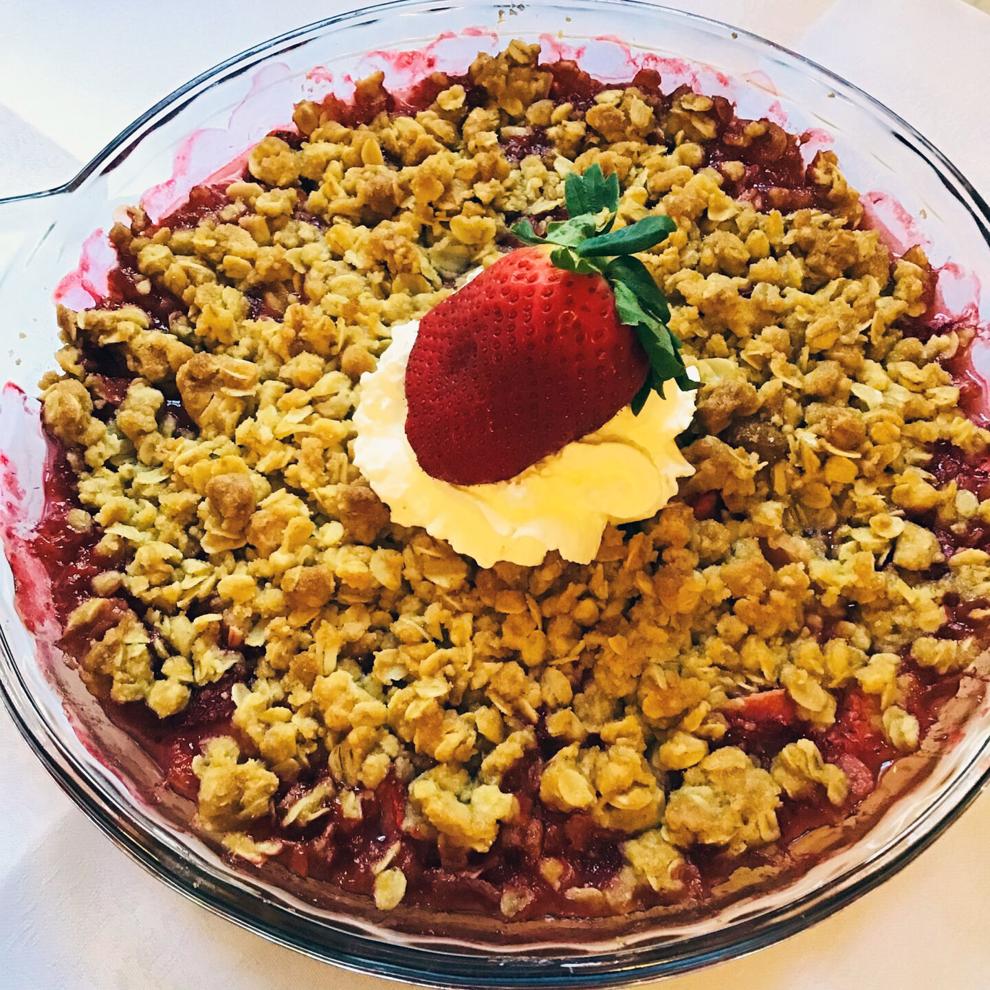 Spread the cut strawberries in a 9 x 9" baking pan that has been lightly sprayed. I used a 9 inch round. Combine the brown sugar, flour and oats in a bowl. Stir in melted butter. Mix well. Spoon the crumb mixture evenly over the strawberries. Bake at 350° for 40 to 45 minutes. Served warm or chilled with whip cream or ice cream on the side or top. Garnish with a fresh strawberries and mint. Quick and easy recipe! Time is in the baking! It's worth it😊