With our busy Holiday Season here, we are all looking for easy no fuss meals.
Shopping, Christmas programs, are all a part of this festive season.
Just put this recipe in your Crockpot and go about your day. Come back to a no fail lunch or dinner and you will put a smile on everyone's face. A delicious easy side of our Rosemary potatoes can be made in advance and warmed up at the last minute.
These potatoes are a dish everyone will enjoy to accompany your Pulled Buffalo Chicken Sliders. Making a small fruit and cheese tray in advance and keeping it covered and chilled is a good, quick, way to serve a drop by guest, or your football television lovers. Assorted Cheeses, dried and fresh fruit, olives, nuts and crackers are just a few suggestions for your tray. Enjoy your Holiday!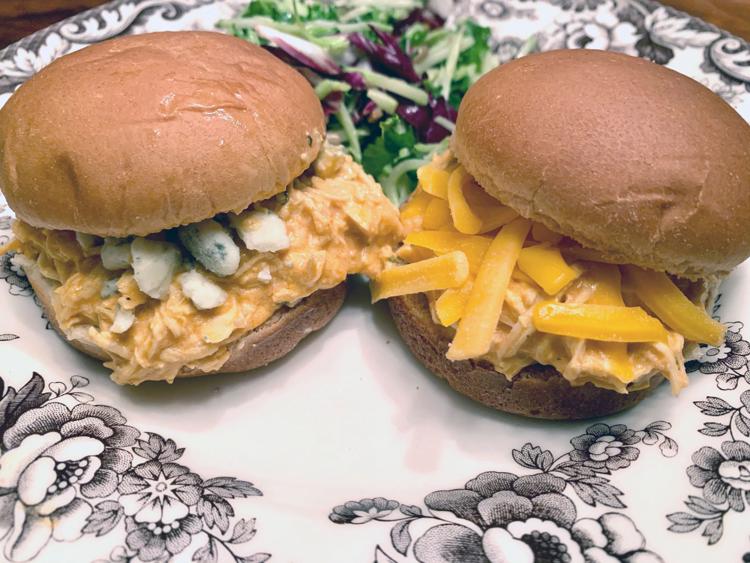 Pulled Buffalo Chicken Sliders
4-6 Boneless Skinless Chicken Breast
1 (12 ounce) Bottle of Frank's hot sauce
1 package dry Ranch dressing
1 (8 ounce) cream cheese
Place chicken in slow cooker, pour hot sauce over chicken and cook for 4 to 6 hours on low.
When cooked shred chicken and mix in cream cheese and dry package of Ranch dressing. Mix well.
Serve on Sliders rolls. Sprinkle with cheddar cheese or blue cheese if desired.
Tip: Slider recipe can be frozen after cooled to serve at a later date. It freezes well!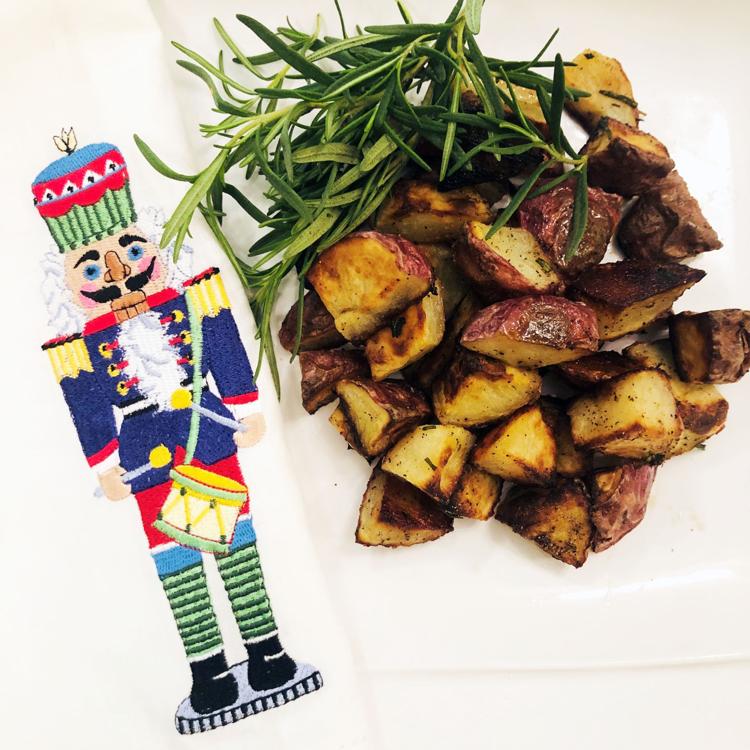 Oven Roasted Rosemary Potatoes
1 and 1/2 pounds small Red Potatoes, cut into 1 inch chunks.
2 tablespoons olive oil
1 tablespoon fresh rosemary
1/2 teaspoon salt
1/2 teaspoon pepper
Heat oven to 425 degrees Toss cut potatoes with olive oil, rosemary, salt and pepper. Spread on slightly greased baking sheet. Roast 30 to 35 minutes until fork tender and browned. Serve with Chicken Sliders. Can be made in advance and warmed.