When the holiday season comes around, thoughts of cranberry always come to my mind.
For Thanksgiving and Christmas and even New Year's, most of us like to bring out our old and new cranberry recipes.
My cranberry muffin recipe is one you can make in advance and serve for breakfast, lunch, or dinner. It also works as a lovely gift.
This recipe is not only delicious and easy, but it freezes well. For dessert Cranberry Mousse is just the answer for a light, pretty and different Fall dessert. After it is made, it will hold for several days when refrigerated. I always get rave reviews serving this dessert.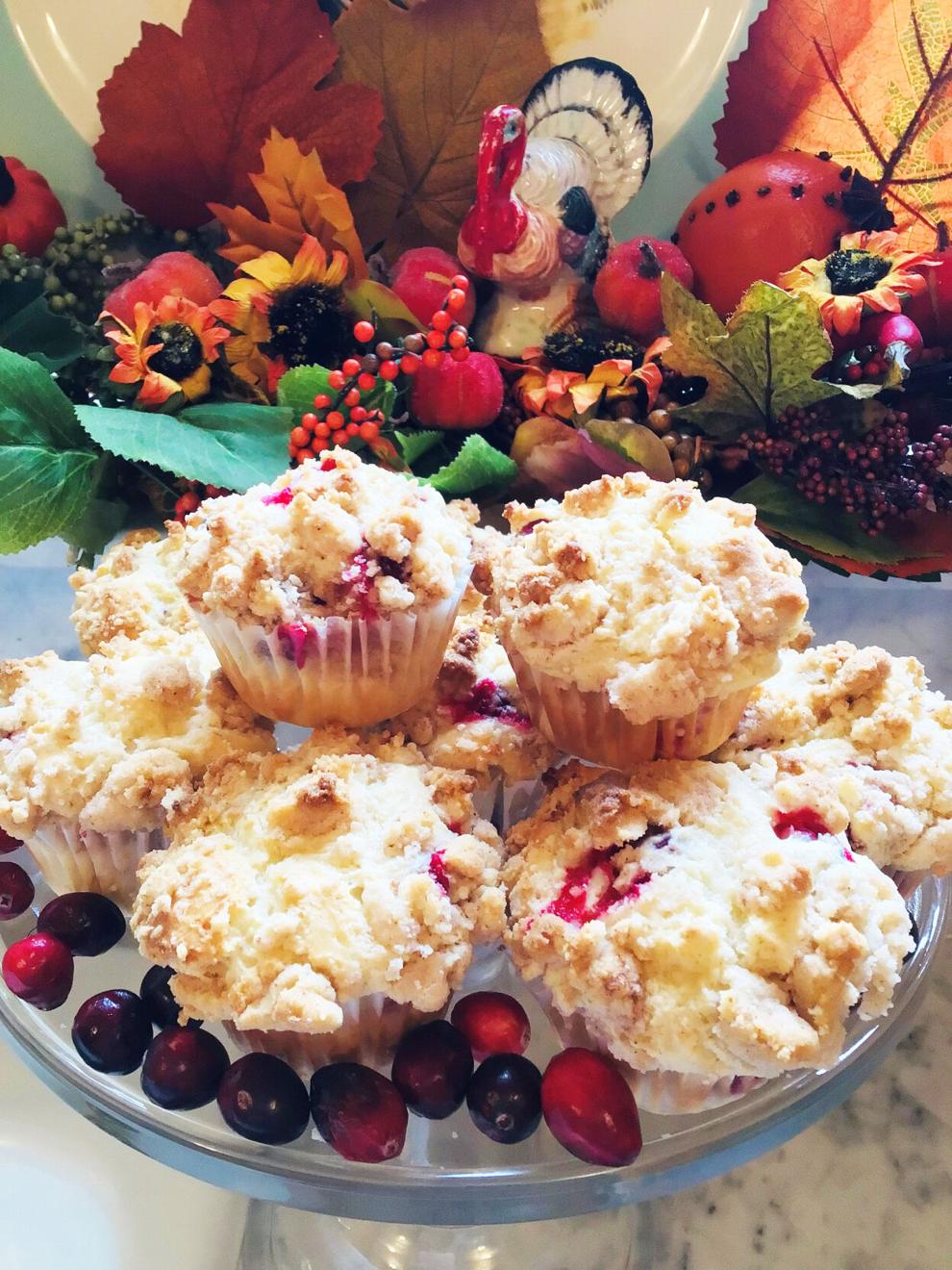 Harvest Cranberry Muffin
1 3/4 cup sifted all-purpose white flour
1/4 cup white sugar
2 1/2 teaspoons baking powder
1/2 teaspoon salt
One egg
3/4 cup whole milk
1/3 cup oil
3/4 cup fresh cranberries
Mix all ingredients together adding cranberries last. Spoon batter into muffin pans lined with papers. Set aside.
Topping:
1/2 stick butter
1/2 cup white sugar
1/2 cup white flour
1/2 teaspoon cinnamon
Mix topping ingredients together until crumbly. Spoon onto tops of muffins in pan. Bake 400° for 20 minutes.
Cranberry Mousse
1 cup cranberry juice
1 package ( 3)ounce raspberry Jell-O
1 can (16)ounce Ocean Spray jellied cranberry sauce
1 cup heavy whipping cream whipped
In a sauce pan, heat cranberry juice to boiling.
Stir in raspberry Jell-O until dissolved. Stir in one can cranberry sauce. Chill until mixture is thickened.
Fold in whipped cream.
Spoon into individual serving dishes. Chill until firm. Garnish with additional whip cream on top. Delicious!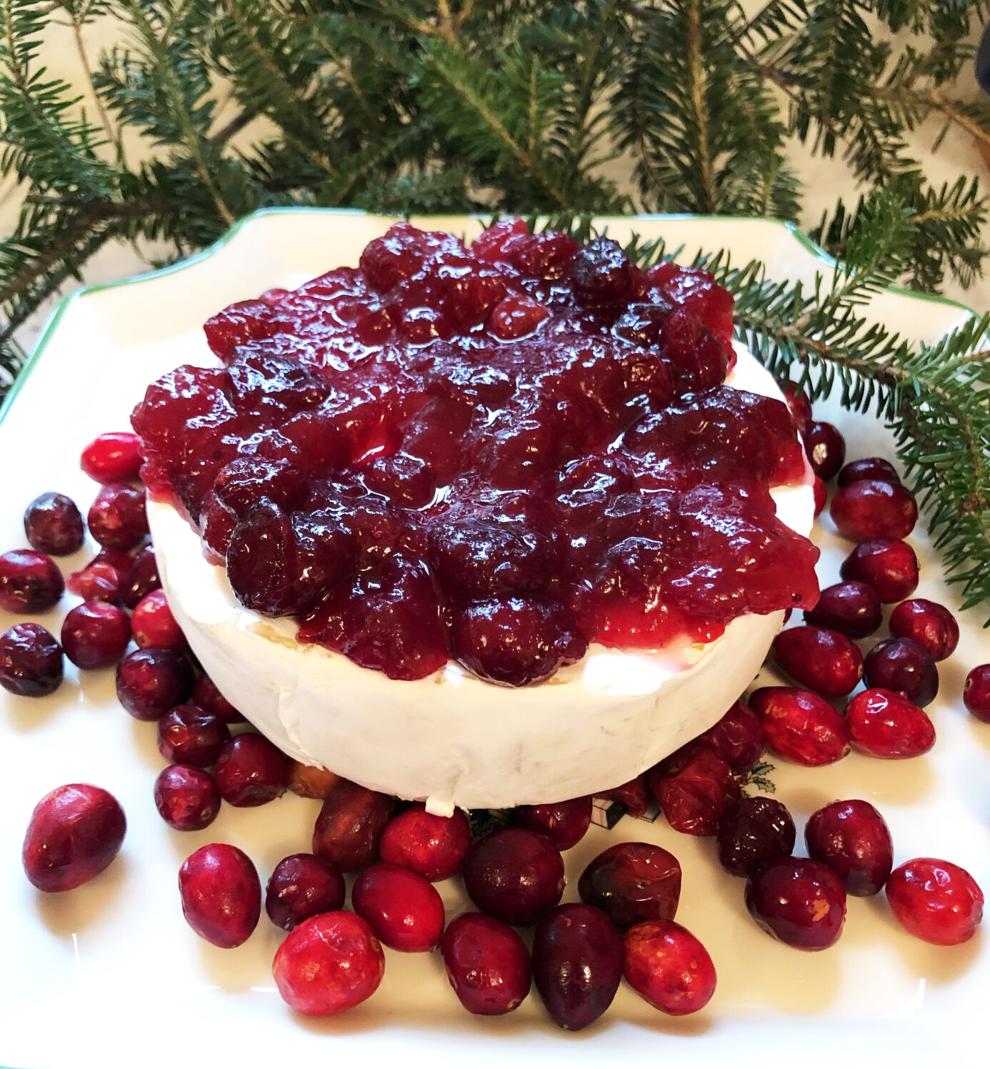 Cranberry Brie
One round brie cheese
Homemade cranberry sauce:
1 cup white sugar
1 cup water
One bag whole fresh cranberries
1 tablespoon orange rind grated
Bring water and sugar to a boil. Reduce heat and simmer cranberries on low for 10 minutes stirringoccasionally. Add Orange rind at the nine minute mark. Place Brie in oven proof pan. Spoon Cranberry sauce on top about two heaping tablespoons full. Bake in 325° oven for 6 to 8 minutes. Serve with assorted crackers or bread rounds. You will have leftover cranberry sauce that will go great on a Turkey sandwich!