Valentine's Day is celebrating someone special in our lives. Chocolate, flowers, hearts, candy, and good food are just a few things we all look forward to on this day. Heart shaped dishes, rose petals, and a delicious, decadent dessert for your special someone is what makes this day memorable. Make it a great heart day!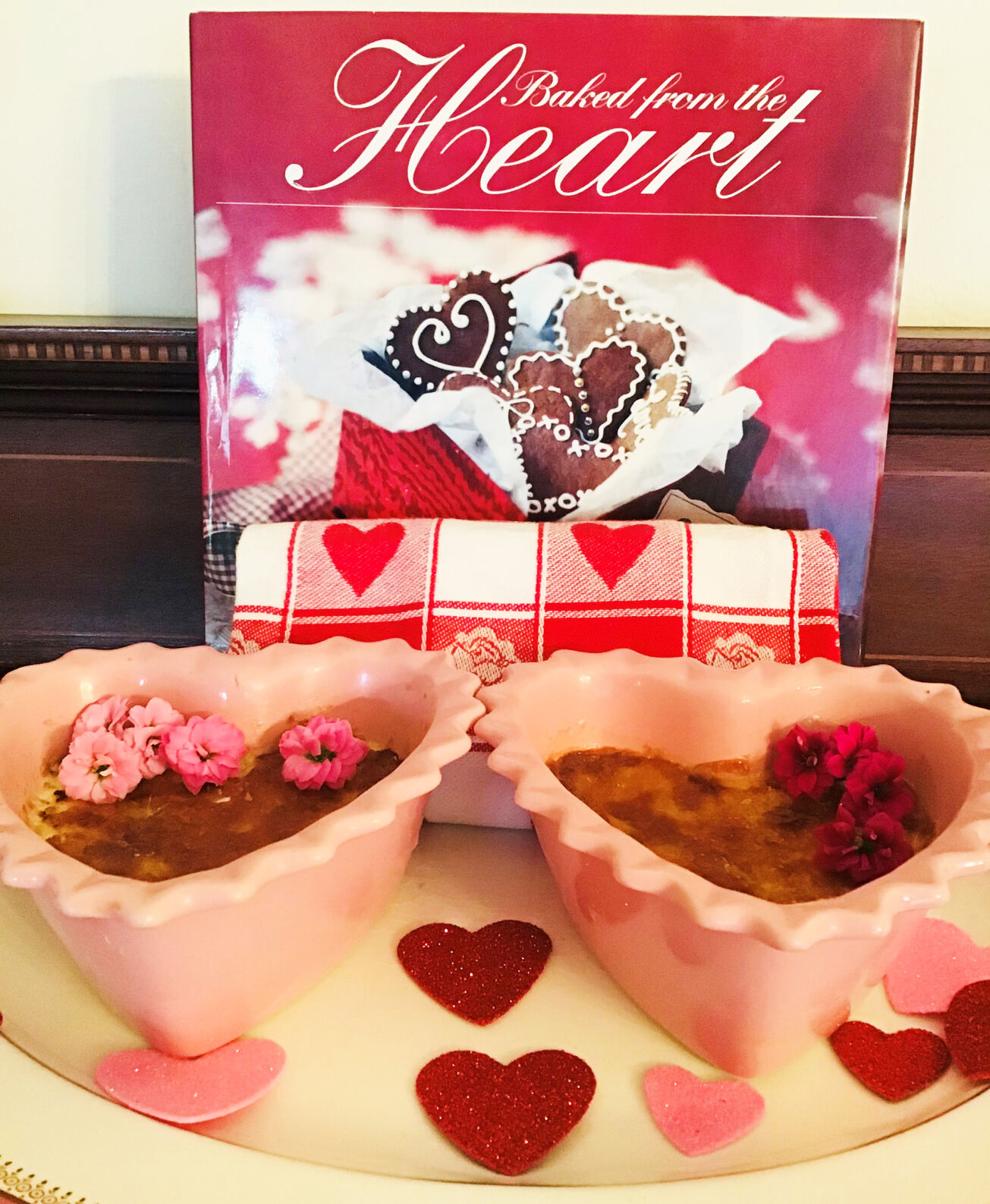 Valentine Cream Brûlée
2 cups heavy whipping cream
Four egg yolks
2 tablespoons white sugar
2 tablespoons vanilla extract
4 tablespoons brown sugar
Scald heavy whipping cream and set aside to cool slightly. With a mixer, beat egg yolks, white sugar and vanilla extract. Pour egg mixture into scalded cream, beating well. Pour into six individual buttered ramekins or custard cups. Place ramekins or custard cups into a 1 inch water bath. Bake at 350° for 45 to 50 minutes. Cool. Just before serving, sprinkle each serving with brown sugar and broil until sugar is golden and melted. Serves six. You can top with whip cream to serve if desired.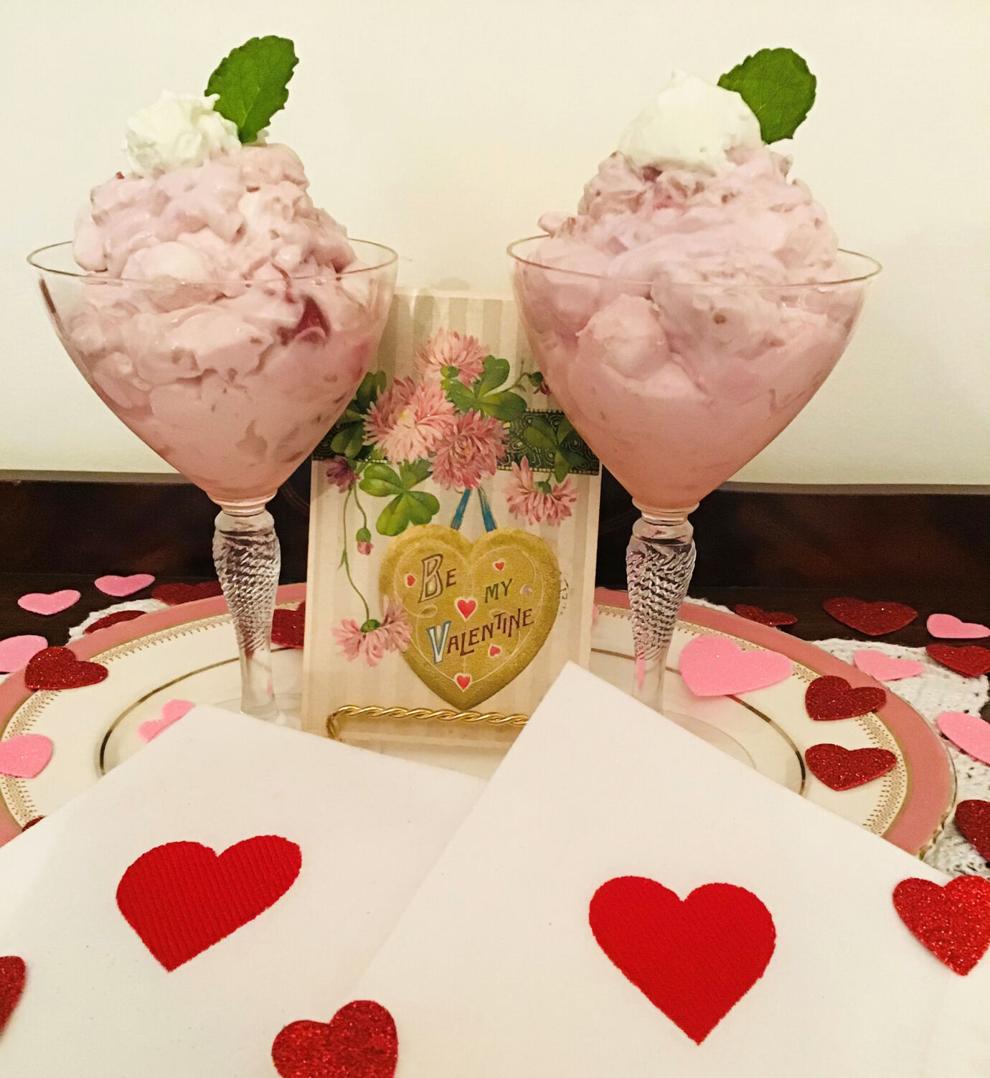 Cupids Cream Fluff Dessert
One (20) ounce can crushed pineapple
One can sweetened
condensed milk
One cup miniature
marshmallows
One can cherry pie filling
1 1/2 cup chopped nuts
(I used pecans)
1 (9) ounce Lite Cool Whip
Chocolate Chess Pie
Three eggs
One stick of butter
4 tablespoons cocoa powder
1 tablespoon vanilla extract
1 1/4 cup white sugar
1/2 cup heavy cream
One unbaked piecrust shell.
With a mixer, beat all ingredients together until well blended.
Pour into unbaked piecrust. Bake at 350° for 35 minutes. Top with whip cream and fresh mint. Serves eight.