St. Patrick's Day is a feast of Saint Patrick who was the patron Saint of Ireland. On this special day we celebrate dressing in green, eating Irish foods, enjoying Irish parades, shamrocks, and of course getting pinched. Some people even like to get together with their friends and drink green beer. It is a global celebration on March 17, celebrating the Irish. Below are some of our Irish dishes we would like to share.
Queens Tip: A best friend is like a four- leaf clover: hard to find and lucky to have!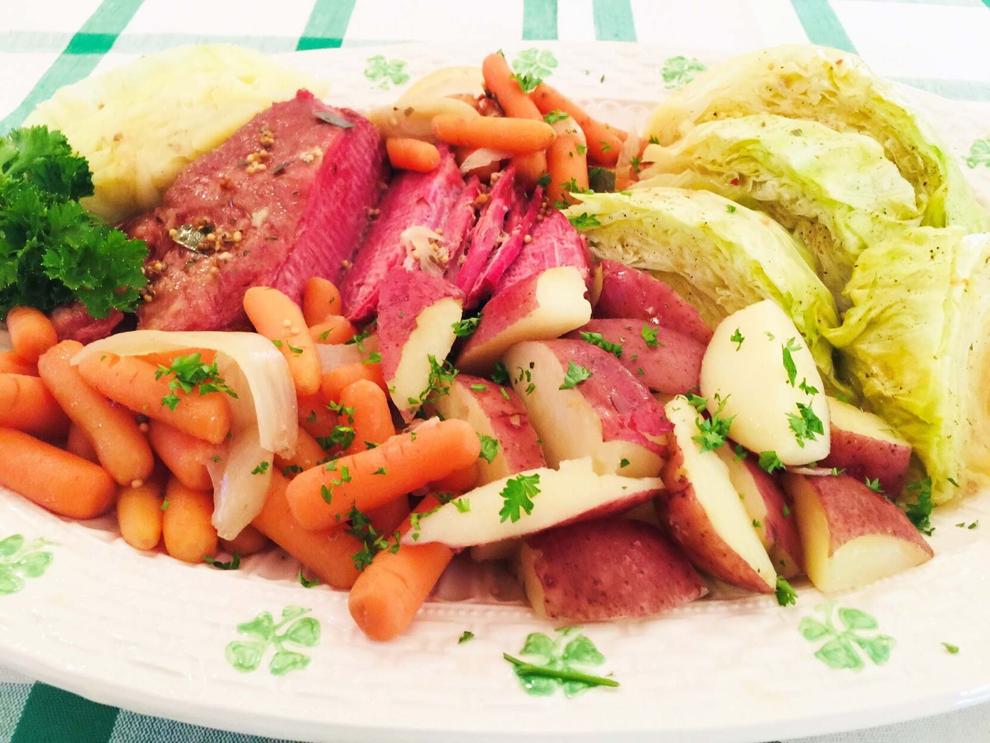 Corn Beef and Cabbage
1 (4) pound corned beef brisket with spice packet Four large carrots, peeled and cut into pieces
10 baby red potatoes cut into pieces
One onion peeled and cut into pieces
6 ounce can of beer, (optional) can use non-alcoholic beer
One head of cabbage, quartered.
I opted to omit the cabbage in this recipe and made the Irish Fried Cabbage recipe below.
Rub the corned beef with the ingredients of the spice packet that comes with the corned beef. Place corned beef in a large pan or crockpot and cover with water including the 6 ounce can of beer. Cook 15 minutes per pound or until fork tender. Add the carrots, potatoes, onion, the last hour of cooking. Add cabbage the last 45 minutes. Serve with spicy mustard.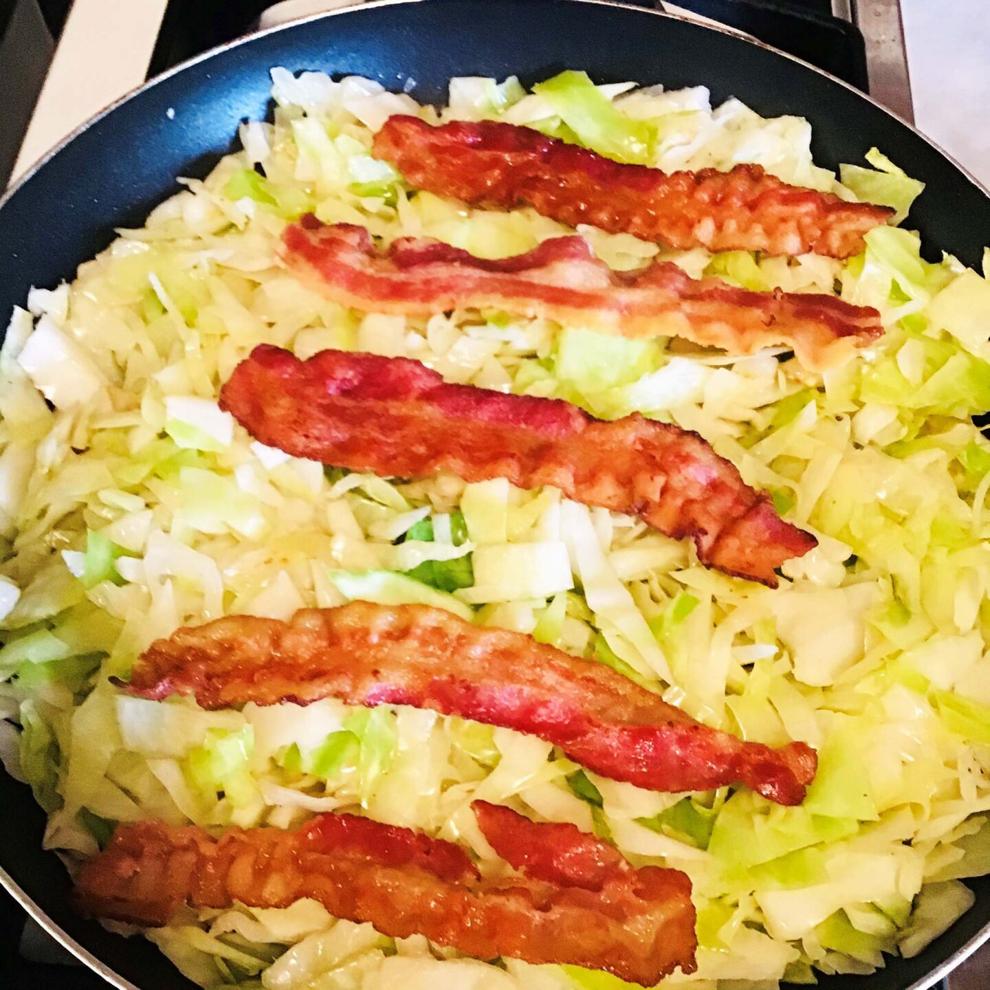 Irish Fried Cabbage with Bacon
6 slices of Bacon
1/4 cup bacon drippings
One small head cabbage finally chopped
Salt and pepper to taste
Fry bacon in a skillet over medium heat until crisp.
Remove bacon and drain on a paper towel. Reserve 1/4 of a cup of drippings in skillet. Stir cabbage into hot bacon drippings over medium heat stirring constantly until cabbage cooks, about 5 to 7 minutes. Season with salt and pepper. Crumbled bacon over cabbage to serve.
I displayed bacon on top of cooked cabbage for picture.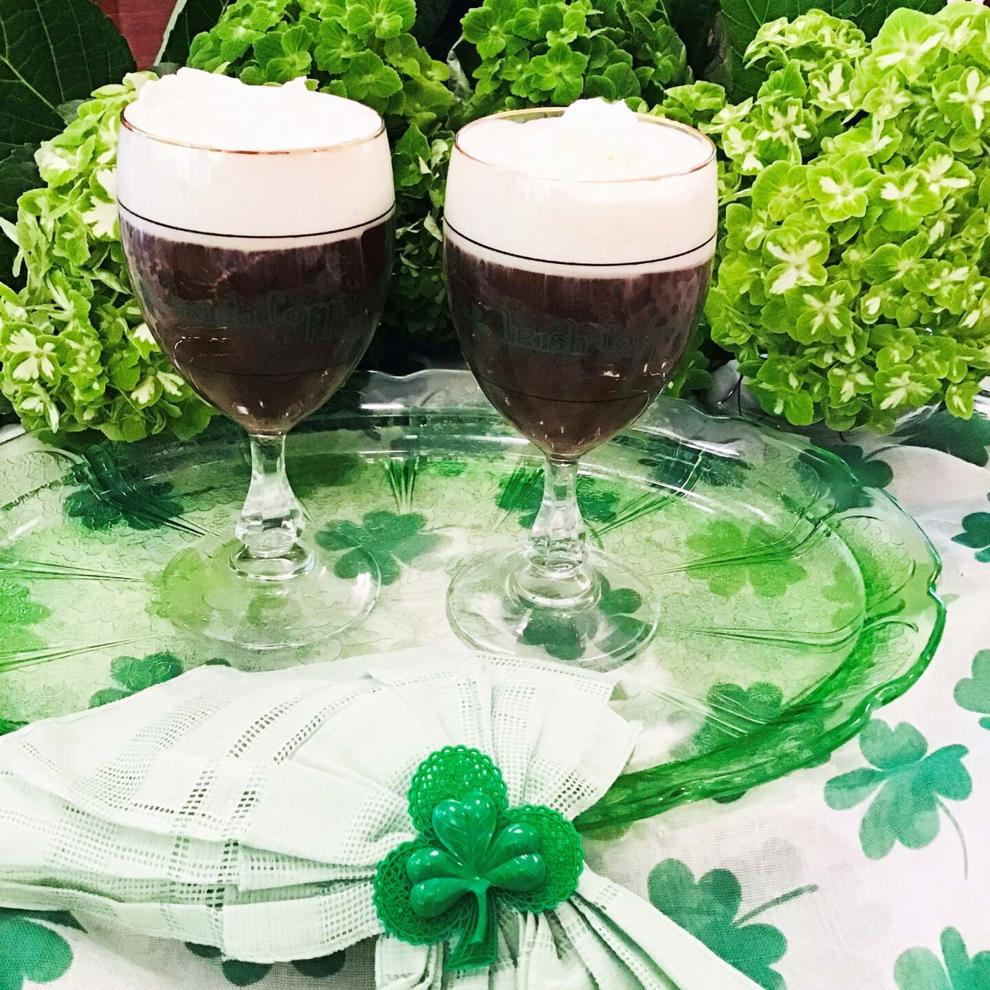 Irish Coffee
2 to 3 tablespoons Irish whiskey
1 1/2 teaspoons maple syrup
3/4 to 1 cup brewed coffee
Whipped Cream, to top off
Using heat proof cup: Mix together 3 tablespoons Irish whiskey and maple syrup. Add brewed coffee and stir. Top off with whipped cream. Serve while drink is still warm. Delicious! You can also leave out whiskey and make it non-alcoholic. We did for the youngsters and they loved it!