The first Mother's Day celebration started back in 1908. Mother's Day is an excellent opportunity to express and share gratitude and love for the person that raised you, or played a big part in your life. Why not enjoy the day with some great Mother's Day easy recipes? Brunch is always a good idea or you can even opt for a picnic. The recipes below will serve for any of the above options.
If you can't be together on Mother's Day don't forget there's always a zoom call, a beautiful card or flowers that can be sent. The best of all is a phone call.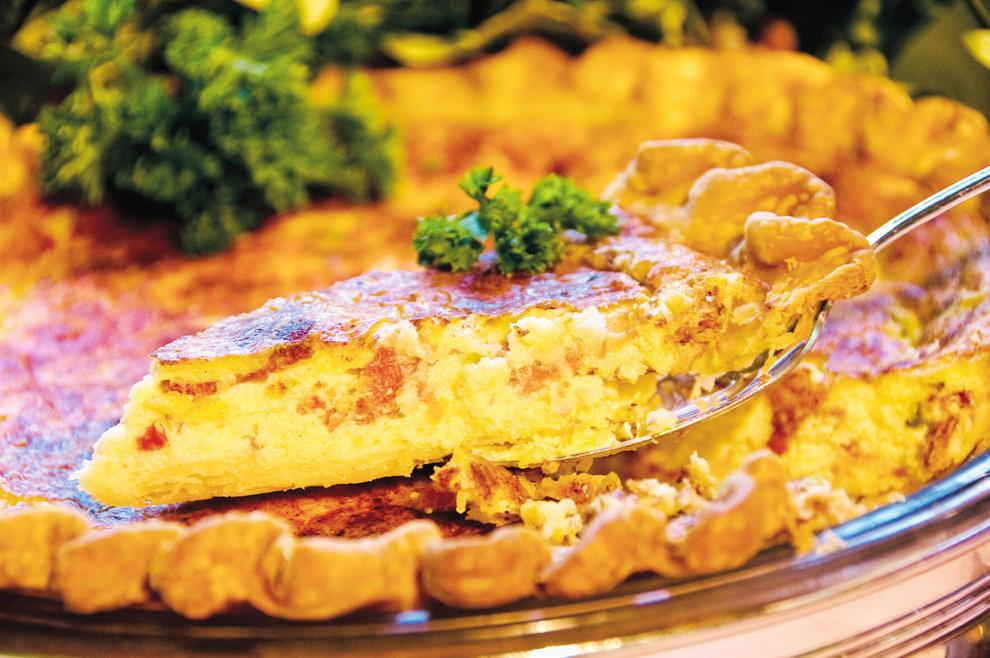 Swiss Cheese Quiche
1 1/2 cups whipping cream
Three eggs beaten
1/3 cup chopped scallions
1 1/2 cups Swiss cheese shredded
Salt and pepper to taste
1 teaspoon nutmeg
Four slices of bacon, fried and crumbled
1 (9) inch pie crust
In a bowl mix together whipping cream and beaten eggs. Add scallions, cheese, salt pepper, nutmeg and crumbled bacon. Pour into unbaked 9 inch pie crust. Bake 350° for 40 minutes or until golden brown.
This recipe is so versatile! You can substitute the bacon for one cup frozen chopped broccoli, or 1 cup chopped fine kale, or one cup chopped fresh spinach, or 1 cup chopped fine ham. Delicious!
Sweet Ambrosia Salad
1 (20 ounce) can pineapple chunks drained
1 (20 ounce) can mandarin oranges drained
1 1/2 cups sour cream
1 1/2 cups sweet coconut flakes
1 1/2 to 2 cups mini marshmallows
1 cup chopped pecans or walnuts
Mix all of the above ingredients together chill and serve. This recipe is a takeoff of the original 5 cup salad. I'm sure it's familiar to many I just put a twist on it by adding the nuts and changed it up a bit.
Served it recently at a church function there wasn't one bite left! Mom will love it.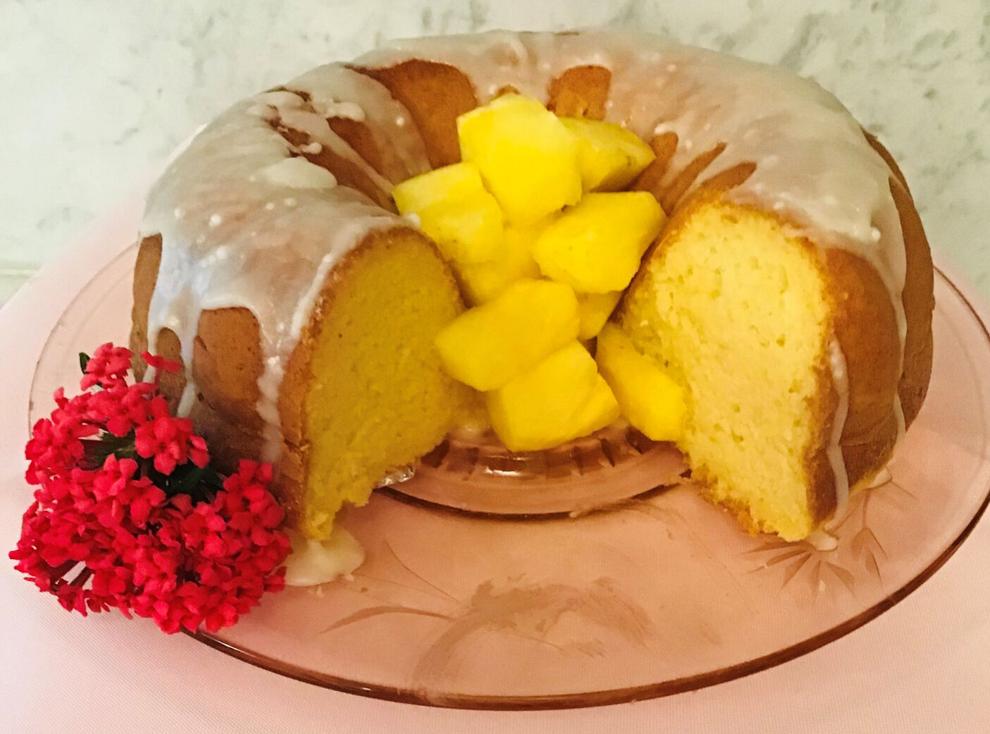 Pineapple Ricotta Cake
One box Duncan Hines perfectly moist pineapple supreme cake mix
Three eggs well beaten
One cup water
One cup ricotta cheese
1/2 cup Bertolli Lite olive oil instead of vegetable oil)
In a mixing bowl mix together eggs until well beaten. Add water, olive oil and ricotta cheese. Mix. Add dry cake mix and beat for 2 minutes. Pour into a greased and floured Bundt pan. Bake in preheated 350° oven for 33 to 36 minutes or until Cake test done in center. Cool in the pan before removing.
Pineapple glaze:
1 tablespoon butter
2 cups sifted powdered sugar
2 to 3 tablespoons pineapple juice
In a saucepan melt butter. Add powdered sugar and stir in pineapple juice. Stir until mixture is slightly smooth. If it's still too thick add a little bit more pineapple juice until you reach your glaze consistency for drizzling or pouring. Spoon mixture over top of cake. This cake is easy and delicious. You can switch out the Duncan Hines pineapple cake mix for Duncan Hines orange cake mix. Substitute orange juice for the pineapple juice in the glaze for the top of the Orange cake.