Our Mothers deserve the best on this very special holiday that is coming up this Sunday. Planning and cooking special recipes is a great way to express appreciation for this incredible Mother in your life. Mother's Day is a holiday honoring all the Mothers around the world and the influence of Mothers around us. Why not plan a fun brunch or lunch? It will certainly make her feel that you are honoring and celebrating her on this special day.  The recipes below are simple and can be make in advance. Enjoy your day!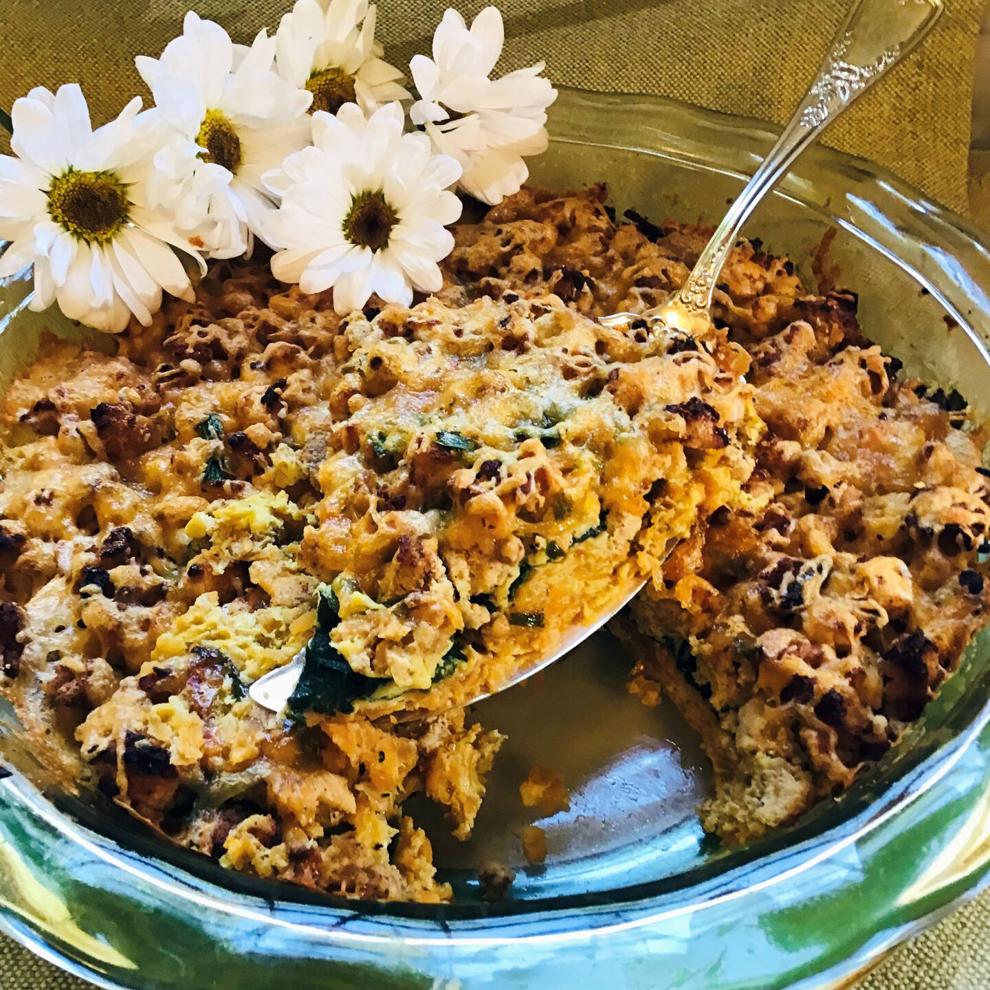 Turkey Sausage and Potato Bake
For the bottom:
1 1/2 cups grated sweet potato peeled and shredded or white potato peeled and shredded ( I grated 1 very large sweet potato)
1 heaping cup fresh spinach
1 small white onion minced
For the Turkey sausage:
1 pound ground turkey
1 tablespoon chili powder
1 tablespoon garlic powder
1 teaspoon kosher salt or sea salt
1 teaspoon olive oil
For the sauce:
Five large eggs
1 tablespoon chopped chives
Topping: 1 cup shredded cheddar cheese
Preheat oven 350°. Lightly grease the bottom of a 9 inch round casserole dish. Mix all ingredients for sausage together in a skillet and cook over medium heat until cooked through. In dish first, layer shredded potatoes, onion, spinach, then cooked Turkey. Set aside. Beat eggs until fluffy. Mix in herbs. Pour eggs over layered ingredients in casserole dish. Bake 350° for 45 minutes to 50 minutes.  Sprinkle 1 cup of cheese on top the last five minutes of cooking time. Delightful and very healthy! A great dish for any meal.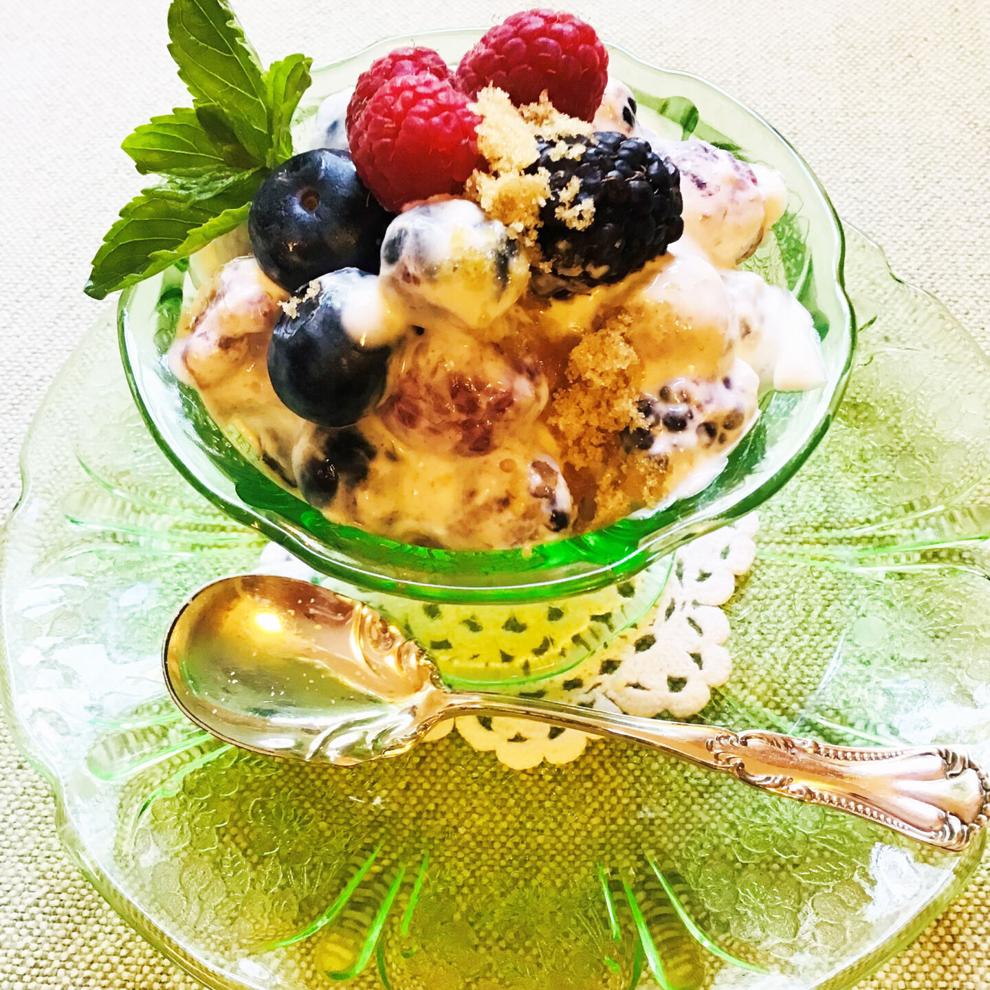 Mixed Berry Salad with Sour Cream Dressing
2 cups fresh blueberries
2 cups fresh raspberries
2 cups blackberries or 2 cups fresh strawberries cut in half
1 cup sour cream
3 tablespoons brown sugar
2 tablespoons fresh orange juice
In a bowl mix together sour cream, brown sugar and orange juice. Stir until smooth. Toss together raspberries, blackberries and blueberries. Lightly add in sour cream dressing to mixed fruit. Spoon into serving dish and sprinkle with brown sugar and mint leaf on top. Delicious and fresh!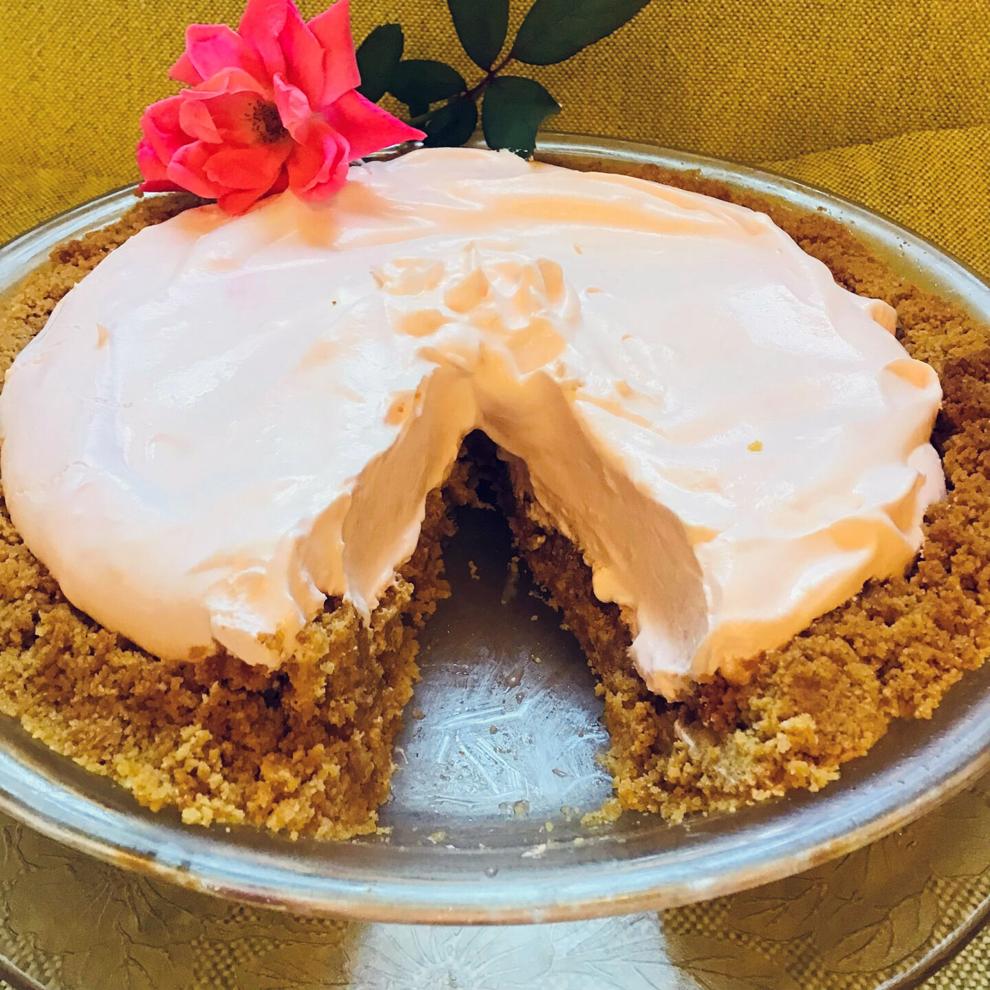 Pink Lemonade Pie
 1 (6) ounce cans frozen lemonade
1 (8) ounce container Cool Whip
Pink food coloring
For crust:
1/2 cup butter melted
1 1/2 cups graham cracker crumbs
1/4 cup white sugar
In a mixing bowl add melted butter, sugar, and graham cracker crumbs. Mix well. Press into a 9 inch pie pan. Bake in a 375° oven for eight minutes. Cool. Set aside.
In a mixing bowl fold lemonade into Cool Whip. Stir in a few drops of food coloring to get the pale pink color of your liking. It's pink for Mom! The pink food coloring is just to tint the Cool Whip lemonade mixture to make it look special for serving! Spoon into cooled crust and chill several hours before cutting and serving. This is so light and delicious when you taste it.  Not to mention Easy!!