No Easter luncheon or dinner is complete without Easter eggs, chocolate bunnies, colors of pastel, hunting for eggs and traditional good foods.
Celebrating Easter is a busy time for everyone. Our suggestion is to make as much of the food as you can ahead of time. It is helpful to make your desserts the day before or pick recipes that can be assembled prior to the day of Easter without too much fuss. Try setting your tables early also using Easter bunnies, fresh flowers, baskets of colored eggs with your guests name on them.
It is a welcoming touch when they sit down. Try serving a Spring punch for the Easter egg hunters. Our recipe below is one they will love and it is pretty as well.
Easter Punch
1 large (46) ounce canned pineapple juice, chilled
1 (2) liter ginger ale, chilled
1 large carton lime sherbet, frozen
Mix together pineapple juice and ginger ale and pour into punch bowl. Float frozen lime sherbet on top. So festive and fun!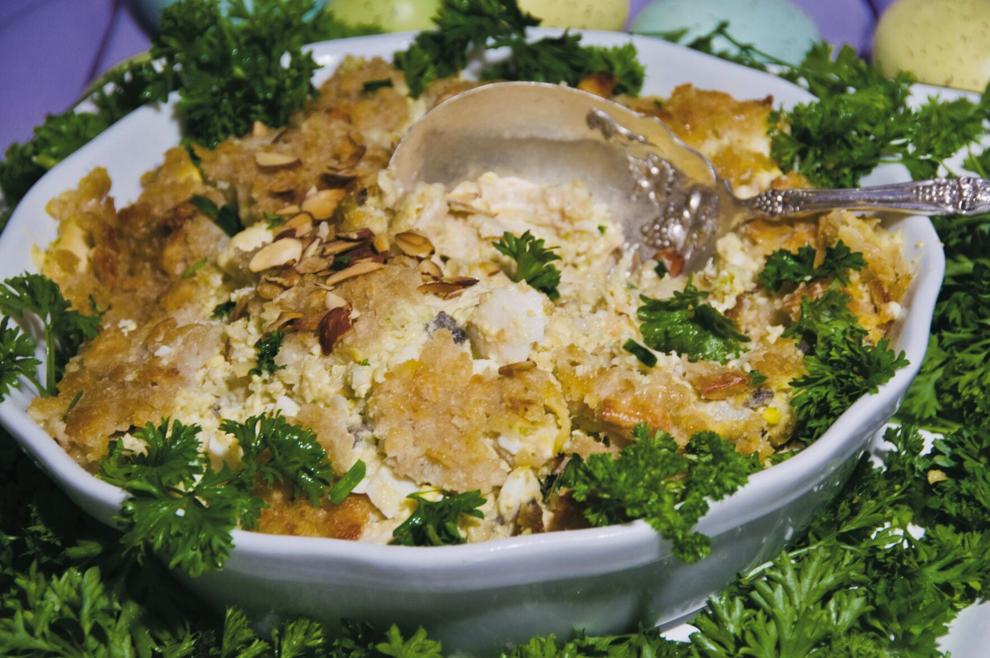 Hot Chicken Salad Casserole
Hot chicken salad is a classic southern dish, cozy and flavorful that is easy to prepare and very family friendly. It can be assembled earlier and baked prior to serving. Also freezes well. Wonderful dish to drop off to a friend.
2 to 3 cups chopped chicken, cooked (I used cooked boneless skinless
   chicken breast)
2 cups celery, chopped fine
4 eggs, hard boiled and chopped
2 cans cream of chicken soup undiluted
2 tablespoons onion, chopped
1 cup mayonnaise
2 (6) ounce cans water chestnuts, drained and sliced
1 cup Keebler club crackers, crushed
Combine all ingredients and garnish top of casserole With an additional 1/2 to 1 cup chopped crackers.
Bake in greased casserole at 350° for 45 minutes.
Easter Rice with Raisins
Sauté in a skillet:
1 1/2 cups white rice
1/2 stick butter
1/3 cup onions, minced
Then add:
3 cups chicken broth
1/2 cup white raisins
1/3 cup chopped fresh parsley
Salt and pepper to taste
Bake in lightly greased casserole dish at 350°, covered, until all liquid is
absorbed. Approximately one hour. Serves eight. A delicious accompaniment to Hot Chicken Salad Casserole.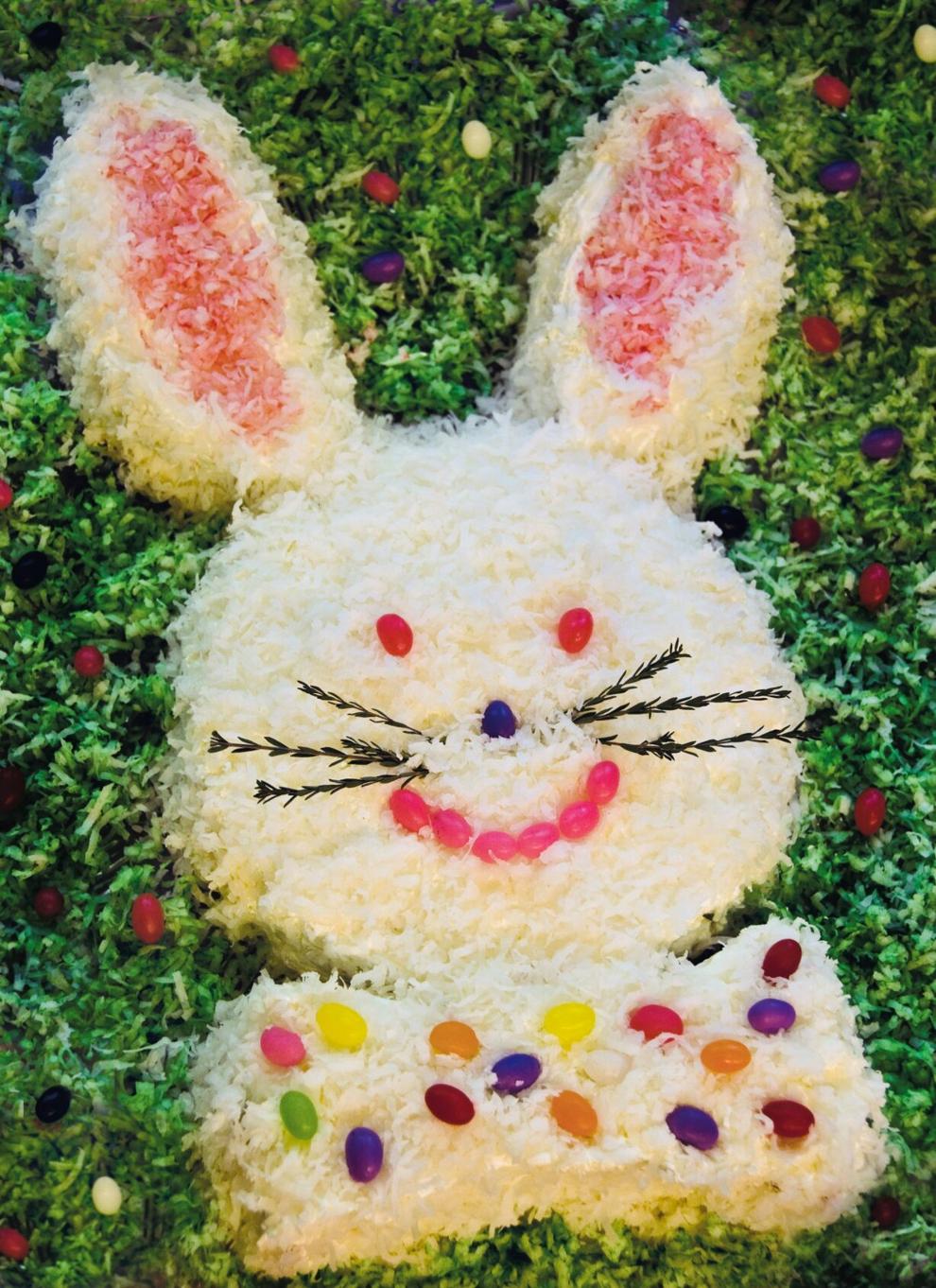 It would not be Easter without a recipe for Easter Bunny Cake!
1 box yellow cake mix
1 large carton Cool Whip
1 large package flaked coconut
Food coloring
Jellybeans
Bake cake mix according to package directions and pour into 2 (9) inch cake pans. Cool. Cut ears and bowtie out of one pan and use the other pan for bunny's face. Frost with whipped topping and dust with coconut.
Tint coconut for ears and grass. Garnish with jellybeans.
Fun and easy the kids can help.  It is a tradition you will cherish.