Let's Fall into September with thoughts of making a delicious treat that everyone will love.
Very soon we can say farewell to Summer, and with that, hello to some of our favorite Fall treats to serve for your holiday weekend. Heavenly Pecan Pie is served with our bright, flavorful, raspberry sauce. It's very moist and scrumptious and also simple, yet easy to whip up if you need a quick no fuss dessert. Our versatile recipe for Linda's Pecan Cake Bread is great served with coffee in the morning, tea in the afternoon, or in the evening as a dessert topped off with fresh whipped cream. Everyone will be asking you for the recipes for these pecan treats.
Add these recipes to your Labor Day menu as you say very soon goodbye to Summer, hello Fall!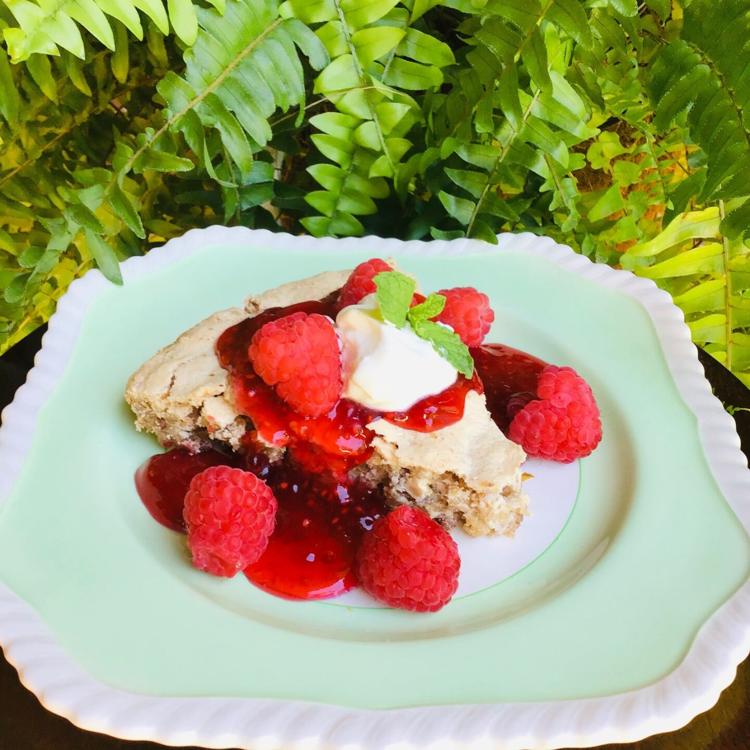 Heavenly Pecan Pie
1 cup white sugar
20 Ritz crackers, crushed fine
1 cup pecans, chopped
1 teaspoon vanilla extract
With a mixer, beat egg whites until stiff. Add sugar, and continue to beat. Add pecans, crushed crackers and vanilla extract. Pour into a greased 9 inch pie pan. Bake at 350° for 25 minutes. Top with raspberry sauce, fresh raspberries and whip cream. Makes one 9 inch pie.
Raspberry Sauce
1 cup white sugar
2 tablespoons cornstarch
1 cup water
1 cup raspberries, fresh or frozen
In a small sauce pan, stir together the sugar, cornstarch and water. Cook mixture on medium heat for five minutes or until thickened stirring constantly. Stir in raspberries and simmer for a few minutes more until blended well. Serve over pie with whipped cream and garnish with berries. Fresh or frozen Blackberries and blueberries may be substituted for raspberries. They both work well with this recipe.
Linda's Pecan Cake Bread
1 cup brown sugar
1 cup white sugar
1 cup oil
4 eggs beaten
1 1/2 cups self-rising flour
1 teaspoon vanilla extract
2 cups finely chopped pecans
Grease and flour a 13 x 9 pan.
In mixing bowl stir together brown sugar, white sugar, oil and eggs. Add flour, vanilla extract, stirring well. Stir in chopped pecans. Pour into greased and floured pan and bake in 350° oven for 35 to 40 minutes or until center test done. So delicious! A lite dusting of powdered sugar is also an option as a topping before slicing.