The championship game of the National Football League is well known to all of us as the Super Bowl. Football fans from all over like to enjoy and cheer on
their favorite team and also eat good Super Bowl foods.
One of the most well liked game day bites is Spicy Wings. They can be made in advance and tossed at the last minute with our spicy sauce.
Shredded Pork Sliders go along great with our Spicy Wings. They have a Brown Sugar barbecue sauce and have always be a favorite on game day.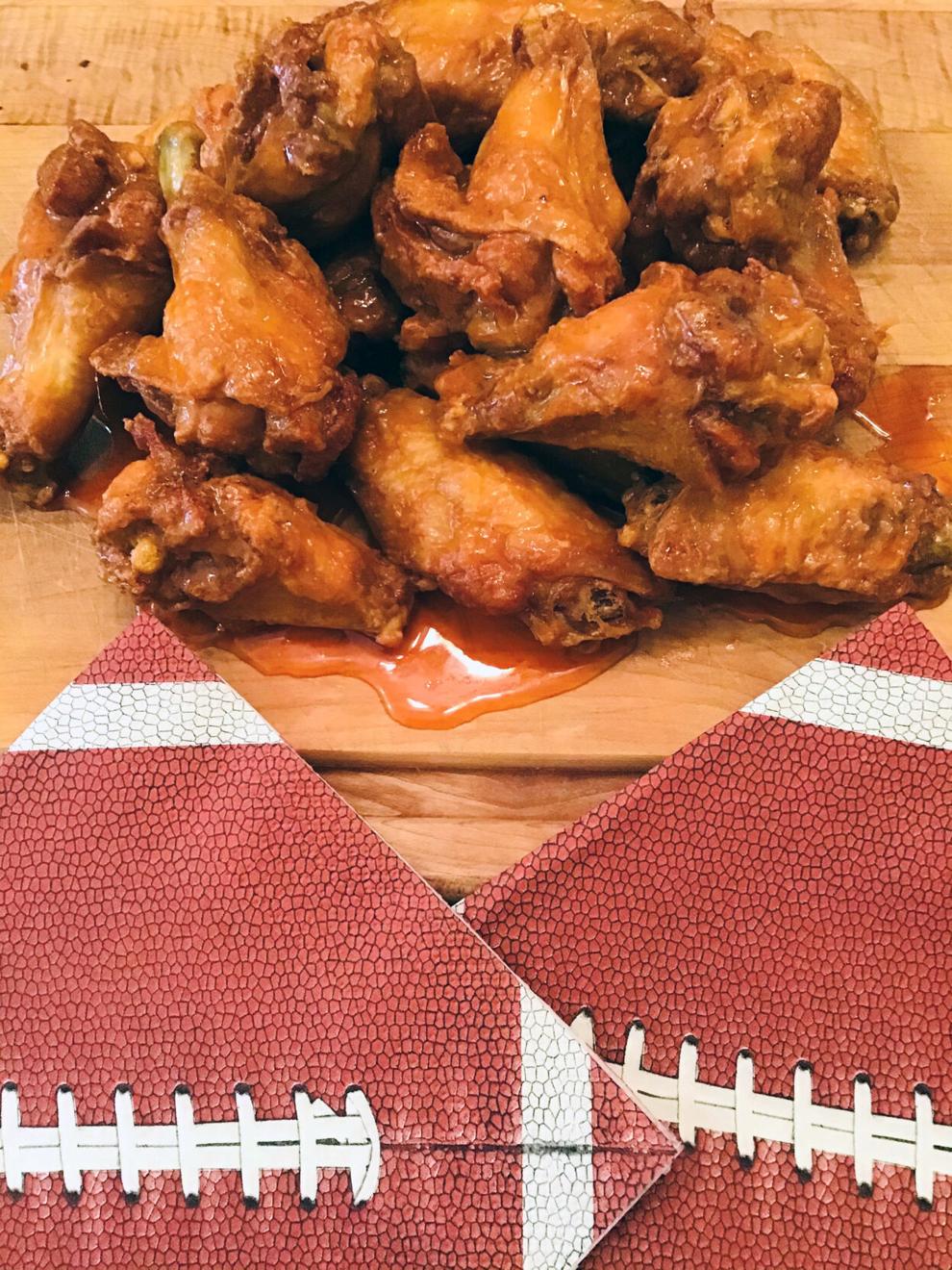 Spicy Hot Wings
1 dozen chicken wings washed
1 cup flour
1 teaspoon garlic salt
1/2 teaspoon cayenne pepper
1/2 teaspoon dry mustard
1 teaspoon brown sugar
1/2 teaspoon paprika
Mixed together flour, garlic salt, cayenne pepper, dry mustard, brown sugar, and paprika.
Dredge wings evenly with flour mixture.
Place wings on lightly greased or foil lined baking pan. Bake at 400°for approximately 30 minutes turning them over after 15 minutes to cook both sides evenly. Cooking them at a high heat will ensure they are crispy and golden brown. This recipe can also be fried if you prefer. Toss with Special Sauce just before serving. Hot and Spicy and good!
Special Spicy Sauce:
One cup hot sauce
1/2 cup butter melted
2 tablespoons apple cider vinegar
1 teaspoon Worcestershire sauce
Cook all ingredients in a sauce pan until warm and bubbly. Pour over chicken wings when ready to serve. Don't forget the celery and ranch dressing for dipping.
Shredded Pork Sliders
1 ( 4 to 6) pound pork picnic roast
Two cloves fresh garlic, crushed
3 to 4 bay leaves crumbled up
1 teaspoon pepper
1 teaspoon salt
1 onion sliced
1 jar Sweet Brown Sugar Barbecue sauce
Place pork roast in roasting pan or crock pot.  Cover with garlic, crumbled bay leaves, salt, pepper and sliced onion. Pour 1/2 bottle of Barbecue sauce over roast. Cover and bake 350° in oven for 3 to 4 hours or longer if not tender. If using crockpot cook on high for 4 hours. Both oven and crockpot work well. When pork is slightly cooled shredded pork and serve on slider buns with sauce on the side. This pork can be made in advance and served on game day.
Tip: If you have any questions on our recipes, message me on Facebook or Instagram and I will gladly reply.