By trying to stay healthy in the Summer, we think of eating and cooking with Summertime fruits. 
Blueberries are one of the most important of the Summer fruits. They are low in calories, high in nutrients, and are packed with antioxidants. They can be eaten fresh or frozen, without losing their health benefits. 
A Summer salad is cool, light, and refreshing. Our Blueberry Salad dressing is a unique and different treat for topping off the salad recipe below. Who doesn't love a healthy smoothie? So, get out the blender and mix up a glass of cool, creamy, delicious goodness with fresh blueberries and summer fruits for your Summer on the go. This Blueberry Crisp is amazing with or without a dollop of whip cream! 
Try it! Remember, Life is Delicious!
Blueberry Summer Salad
4 to 6 cups mixed salad greens
1 orange peeled and wedged
1 cup fresh blueberries
1 cup toasted almonds, pecans, or cashews
1/3 cup crumbled goat cheese
Place Salad greens in a bowl or serving platter. Arrange all other ingredients on top of greens. Drizzle with Blueberry Salad Dressing.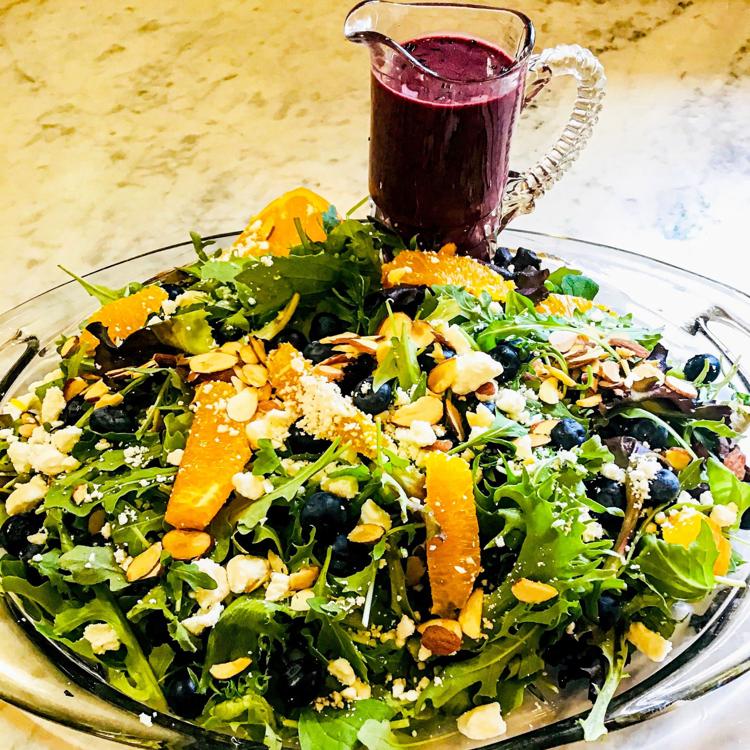 Blueberry Salad Dressing
1 cup blueberries
1/4 cup balsamic vinegar or balsamic glace vinegar ( glace is a little thicker) both available at stores.
3 tablespoons honey
3 tablespoons fresh lemon juice
1/2 cup lite olive oil
Pinch of salt
In processor or blender combine all of the above ingredients and blend for 2 to 3 minutes until slightly creamy. Chill and serve over salad. This dressing is delicious.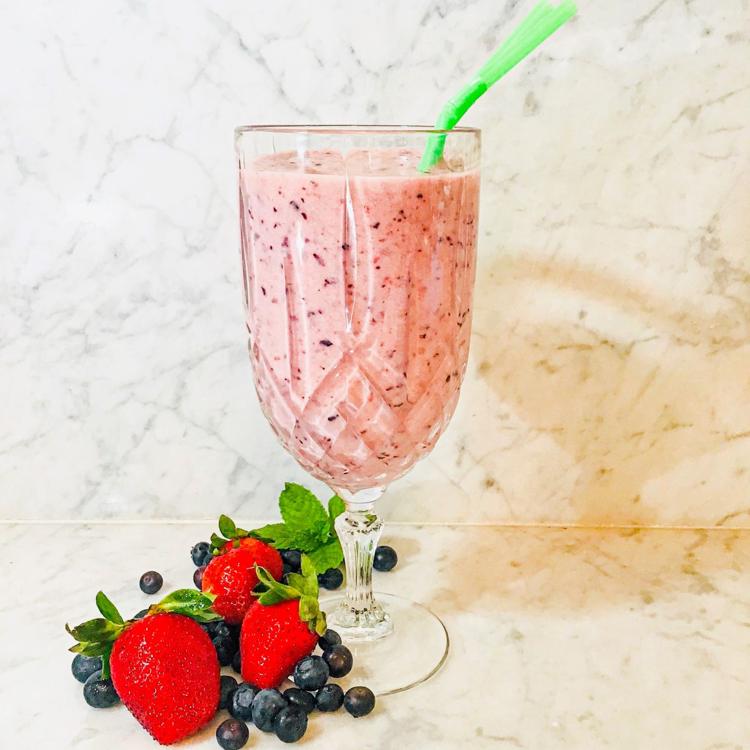 Blueberry Burst Smoothie
In blender mix ingredients until fully blended:
1/2 cup fresh blueberries
1/2 cup raspberries
1/2 banana
1/2 cup strawberries
1 and 1/2 scoops of frozen fat free yogurt
1 to 2 tablespoons honey
1/2 cup orange juice
Serve in glass or mason jar.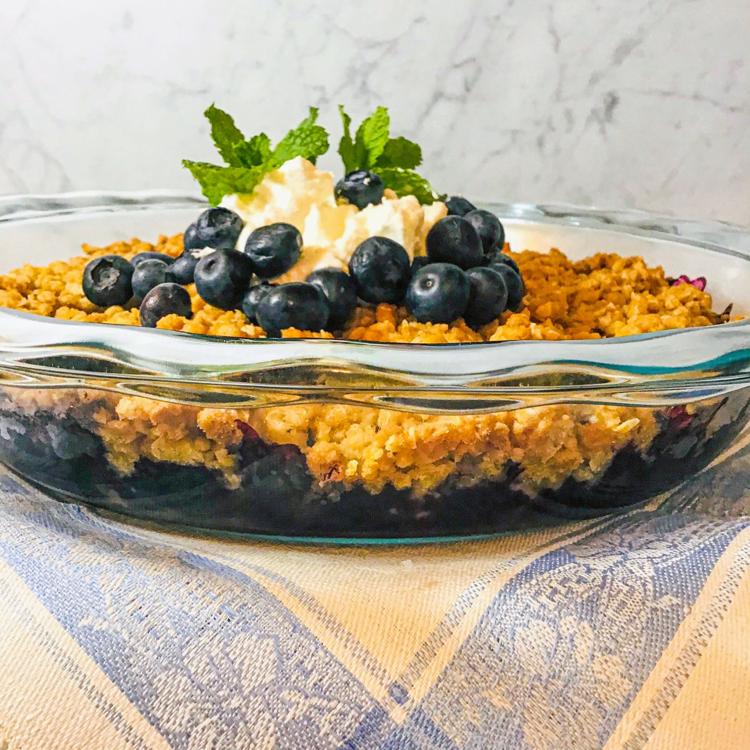 Blueberry Crisp
4 cups fresh or frozen unsweetened blueberries
1 cup packed brown sugar
3/4 cup all purpose flour
3/4 cup old fashioned oats
1/2 cup( 1 stick) butter melted
Spread the blueberries in a 9x 9 inch baking pan. Combine the brown sugar, flour, and oats in bowl. Stir together. Pour in melted butter and stir. Spoon the crumb mixture evenly over blueberries. Bake 350 degrees for 45 minutes.
Serve warm, plain, or with whipped cream or ice cream.