December is the month when we all want to make some delicious sweet treats. They are wonderful to drop off to family, friends, and co-workers.
Even better, just to have around to snack on in your home. Our Cranberry Oatmeal Cookies are just that! Couldn't have a kitchen counter without a loaf of our Holiday Gingerbread. Both recipes are good to wrap up, put a bow on them, and share in giving someone a bit of Holiday Joy. Both recipes also freeze well so you can make them in advance and serve and share them later. Both of these delicious treats are wonderful served with a cup of hot chocolate, or a nice cup of spiced tea. Don't forget even with everything that's going on around us that "Life is Delicious"!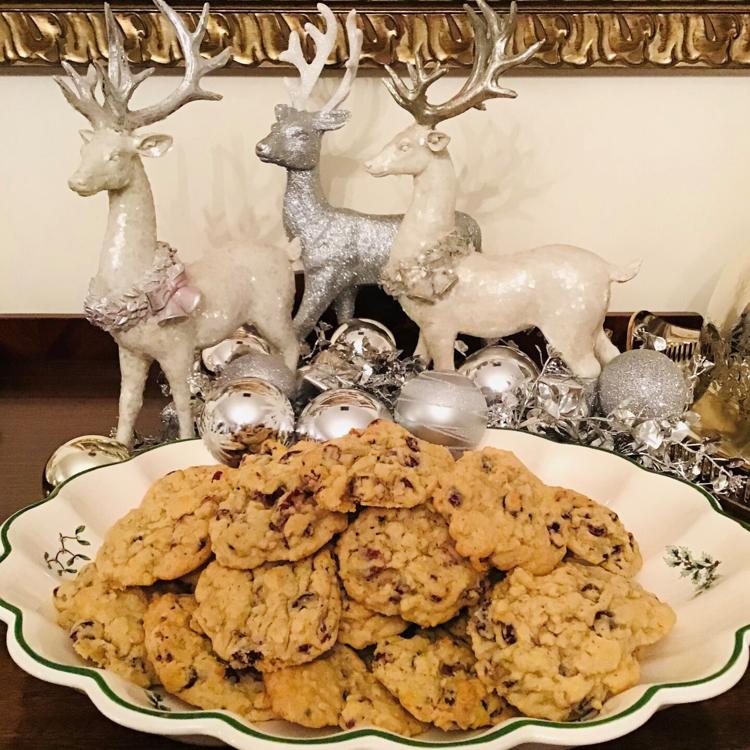 Cranberry Oatmeal Cookies
1 cup butter softened
1 1/4 cup brown sugar
2/3 cup white sugar
Two eggs
1 teaspoon vanilla extract
2 1/4 cup all purpose flour
1/2 teaspoon cornstarch
1 teaspoon baking soda
1/2 teaspoon salt
1 1/2 cup rolled oats
2 cups dried cranberries
Preheat oven to 365 degrees.
In mixing bowl cream butter and sugar's till fluffy about three minutes. Add eggs and vanilla extract. Mix well. Add flour, cornstarch, baking soda, salt and oats. Mix well. Fold in cranberries. Spoon heaping teaspoon of dough onto parchment paper lined cookie sheet. Bake 11 minutes. Edges should be a light golden brown. Do not over bake. Cool slightly before removing from cookie sheet.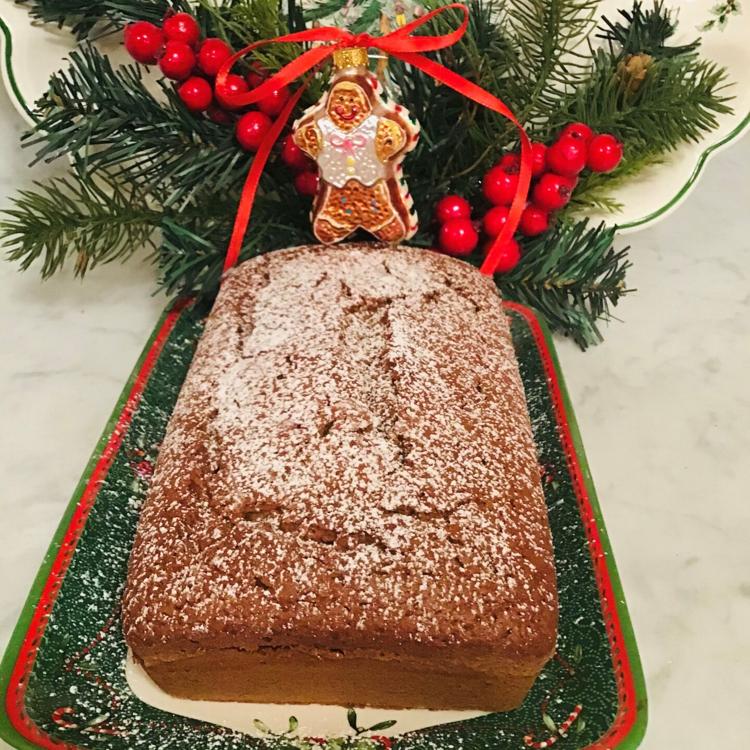 Holiday Gingerbread Loaf
1/2 cup butter softened
1/2 cup brown sugar
1 cup buttermilk
1/2 cup molasses
Two eggs
2 cups all purpose flour
1 teaspoon baking soda
2 teaspoons ginger
1 teaspoon nutmeg
1/2 teaspoon salt
In mixing bowl cream together butter and sugar. Mix well. Add eggs. Add in molasses. Set aside.
Sift together flour, baking soda, ginger ,nutmeg, and salt. Add flour mixture to the sugar- butter mixture alternately with the buttermilk . Stir well. Spoon batter into a greased 9 x 5" loaf pan and bake at 3:50° for 45 to 50 minutes. Sprinkle a little powdered sugar on top for a festive look.
Tip: Remember it's not too early to make a list of what you're going to serve for your Christmas dinner. Picking up items that you may be going to use in a recipe that you're thinking of making, it might be nice to already have the ingredients on hand due to all the hustle and bustle of the season!