February is known as the American Heart month. We all sometimes eat poorly even though we would like to eat healthy all of the time. With the holidays and people staying in, it gives all of us the perfect opportunity to eat foods that are not good for us.
Oatmeal, fruits, and nuts along with green leafy vegetables and fish are just some of the better foods we should eat. Our over night Oatmeal recipes are just the answer to be Heart healthy.
Fresh fruits and nuts are also a great grab and go food. Having it ready to eat at a short notice is the answer. Minimal preparation for our Heart healthy recipes is what we would like to share with you our readers.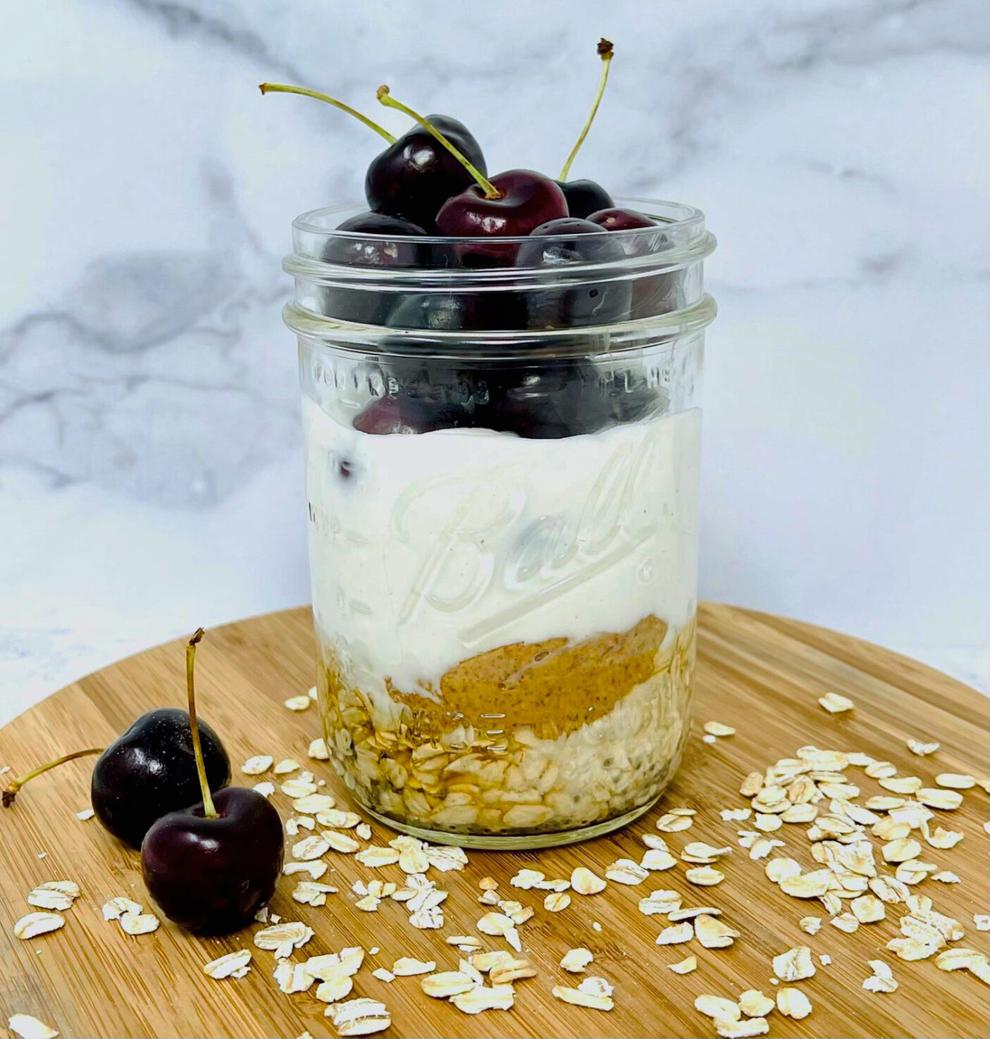 Oatmeal in a Jar
You will need Mason Jars or sealable container you can layer in.
1/3 to 1/2 cup old-fashioned rolled oats
1 teaspoon chai seeds, optional but highly recommended
1 teaspoon honey, maple syrup or agave nectar
1 tablespoon of nut butter, almond, or peanut or cashew (optional)
1/3 to 1/2 cup liquid such as dairy milk ,almond milk, cashew milk ,or coconut milk
1/3 to 1/2 cup Greek yogurt
1/4 of a cup of chopped fruit fresh or frozen, cherries, blueberries, strawberries blackberries, or chopped apple.
Layer in mason jar starting with oats and topping with fruit. Place in refrigerator overnight and breakfast is ready in the morning. You can prepare several at once to have breakfast for the week. Easy and delicious!
No cooking needed!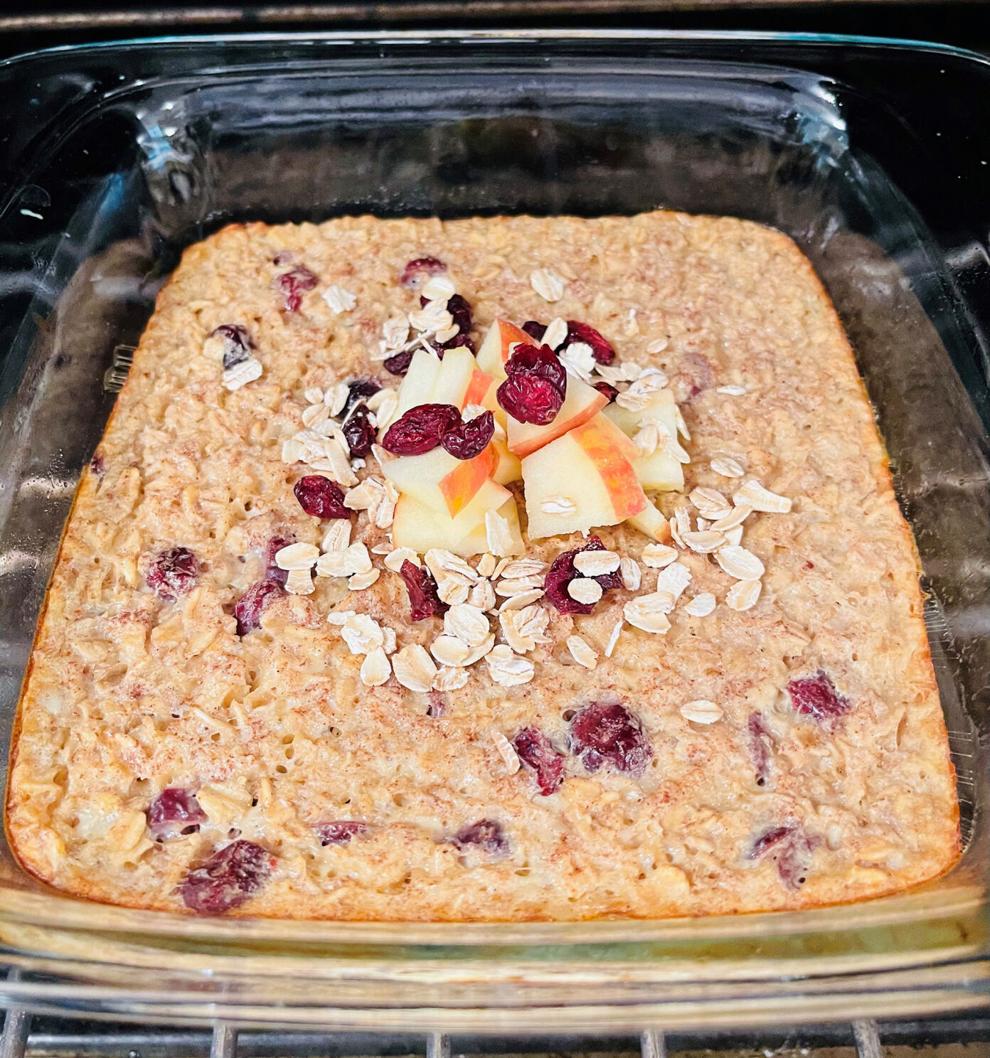 Heart Healthy Baked Oatmeal
2 tablespoons unsalted butter, or melted and cooled coconut oil
One large egg beaten (this will give your oatmeal a custard like texture).
3 cups dairy or non-dairy milk of your choice
1/4 of a cup sweetener, such as Maple syrup, brown sugar or coconut sugar, and if you want to omit the sugar completely, the cinnamon and vanilla
2 teaspoons vanilla extract
1 teaspoon ground cinnamon
1 teaspoon baking powder
Optional: mix in chop nuts, fresh or frozen fruits of your choice, raisins or dried cranberries about 1/2 cup of only a couple.
Lightly coat an 8 x 8" baking dish with melted butter or coconut oil. Set aside.
Mixed together butter or coconut oil , milk, sweetener, vanilla extract, cinnamon, baking powder, together in a bowl.
Stir in oats and any fruit or nuts of your choice.
Pour the oatmeal mixture into your prepared baking dish. Cover with plastic wrap and refrigerate it overnight.
Preheat oven to 350° remove oatmeal from the refrigerator while the oven heats up. Uncover and stir slightly and bake for 45 minutes.
Serve warm with toppings of your choice.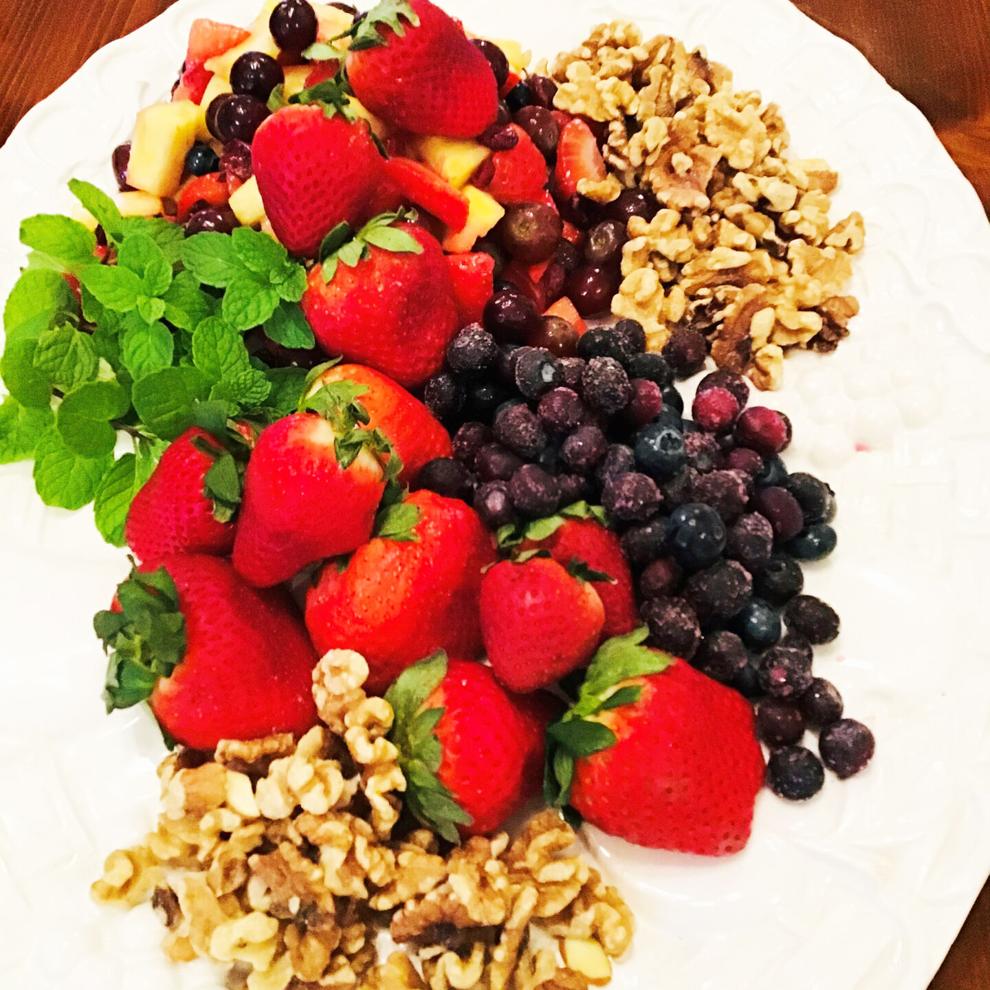 Fresh Fruits and Nuts
Strawberries, blackberries, blueberries and raspberries are some of the good fruits that are healthy for all of us. Almonds and walnuts, chia and flaxseeds are a good provider of fiber and protein.
Keeping a tray of fresh fruits and nuts is a wonderful go-to when you need a snack.