The Fourth of July to our family is a time for the joy we have to celebrate our freedom that this great country affords us. Being together with friends, watching everyone's face as they look up and are excited about fireworks, and the blessings of sharing Independence Day makes this event even more special.
Broccoli Cornbread
One box Jiffy corn muffin mix
1 (10) ounce package frozen chopped broccoli
thawed and drained
One small onion, chopped
6 ounces cottage cheese
Four eggs, beaten
1/2 cup butter, melted
Combine all of the above ingredients in a bowl mixing well. Bake in a 10 inch greased pan at 350° for 45
minutes to 1 hour. Serves eight. I have enjoyed this recipe for many, many years it is delicious!
It is a great side dish for a Fourth of July celebration.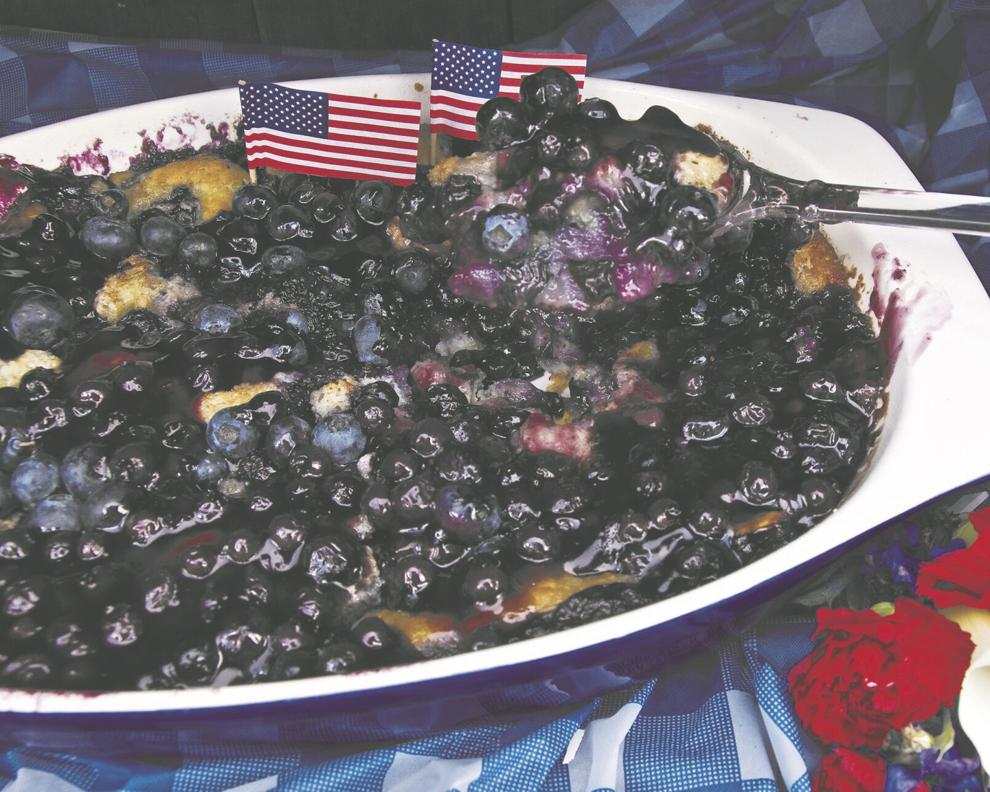 Easy Blueberry Cobbler
One stick of butter melted
3/4 cup all purpose flour
2 teaspoons baking powder
One cup of white sugar
3/4 cup whole milk
4 cups fresh blueberries
Place melted butter in an 8 x 12 x 2" pan or baking dish. Sift together dry ingredients. Mix milk and dry ingredients together until smooth. Pour mixture in pan. Cover top of mixture with the 4 cups of blueberries. Bake at 350° for one hour. Serve warm. Don't forget the whip cream or ice cream on top!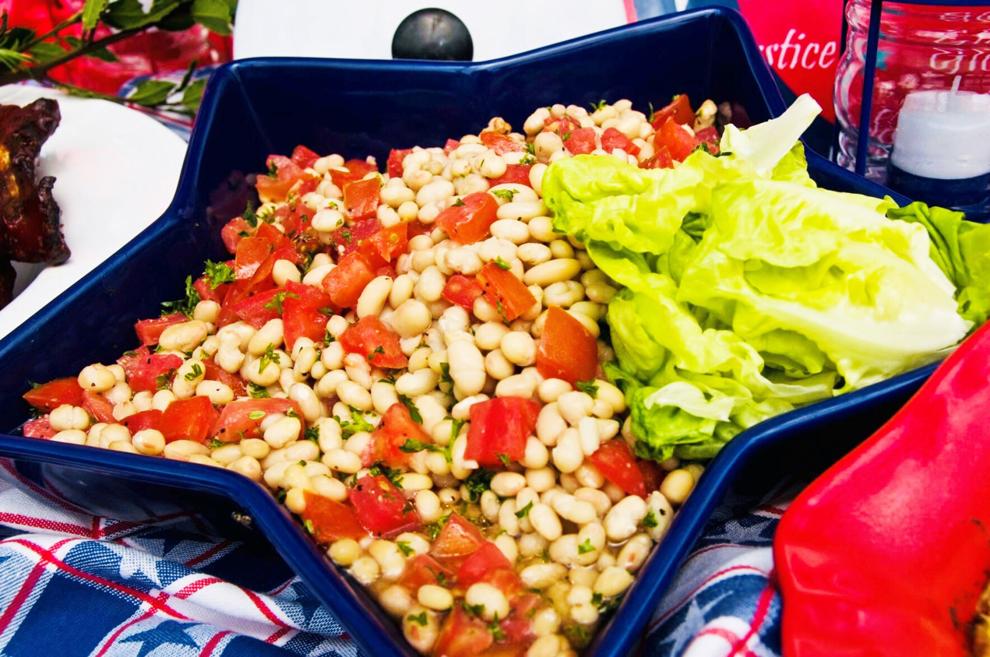 Red and White Salad
2 cans (15) ounce white beans, drained and rinsed
2 cups fresh tomato chopped
1 cup scallions, chopped
1/4 cup extra light olive oil
1 teaspoon salt
1 teaspoon pepper
Mixed together in a bowl all of the above ingredients. Chill and serve. A wonderful side salad can also be used as a dip.
Tip: you can use other fruit for the cobbler such as blackberries, peaches, raspberries, or mangoes.