Our long hot Summer is finally coming to an end this week. Fall foliage will change and of course evenings will come earlier each day. Pumpkin time is here!
I'm enjoying seeing how many people are actually decorating already for the
Fall holidays. With Fall foods in mind, we are sure you will enjoy our one dish pop in the oven easy recipe, Wild Rice Chicken casserole. Put it together earlier in the day and pop it in the oven right before serving time. So good.
Pumpkin Crumble is a different twist on pumpkin pie. Serve it individually in a dessert dish or compote with vanilla ice cream or whipped cream on top.
The topping is nutty and crunchy and you can not eat just one serving. It's that good.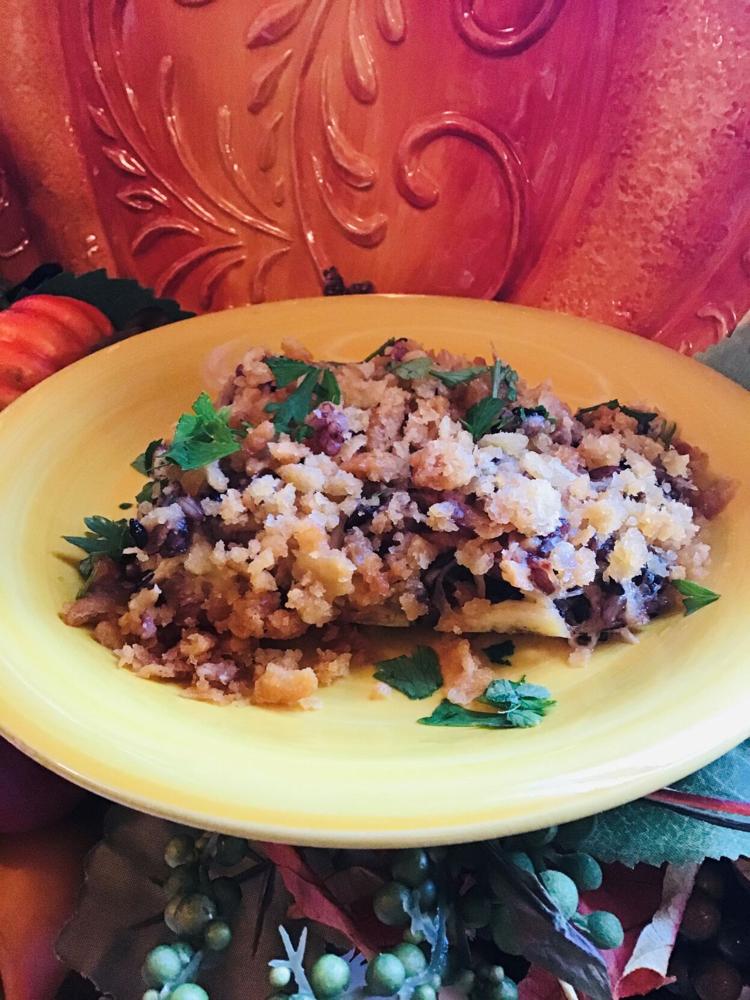 Wild Rice Chicken Casserole
2 cups cooked, chopped chicken
One can cream of chicken soup, undiluted
1 cup mayonnaise
1 cup wild rice, cooked in chicken broth according to package directions
1/4 cup chopped green scallions
1/2 cup butter, melted
One sleeve Ritz crackers, crushed
Preheat oven 350°. Combine cooked chicken, soup, mayonnaise, cooked rice, and scallions.
Pour into a greased casserole dish. Combined melted butter and crushed crackers. Sprinkle on top of casserole.
Bake for 30 to 40 minutes until lightly browned.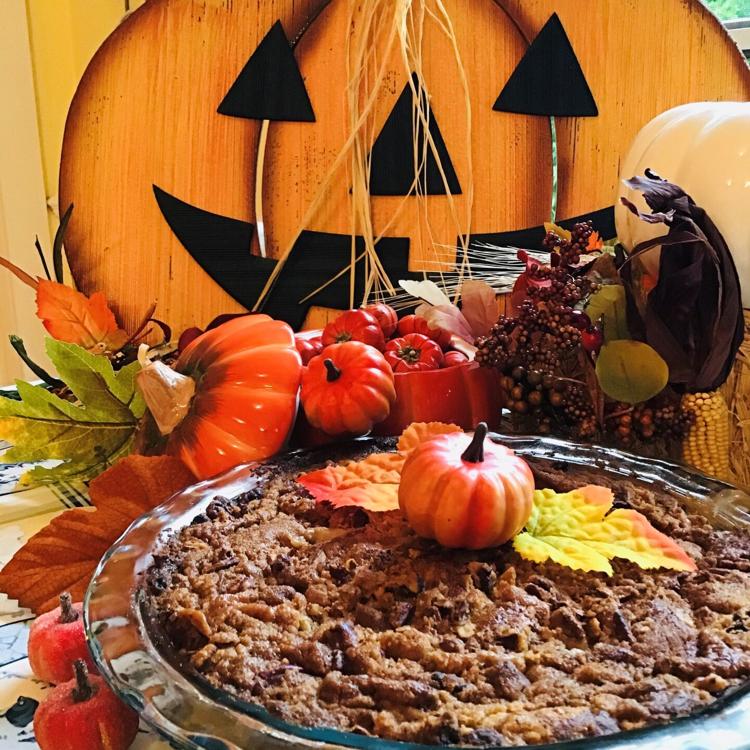 Pumpkin Crumble
3 eggs
1 cup white sugar
One 15 ounce canned pumpkin purée
2/3 cup heavy cream
1 teaspoon cinnamon
1 teaspoon nutmeg
1 teaspoon vanilla extract
Topping
One cup all purpose flour
1 cup brown sugar
3/4 cup butter cut into small pieces
1 cup chopped pecans
Whip cream or vanilla ice cream.  Preheat oven 375°. Spray a baking dish with cooking spray. In bowl mix together eggs and sugar. Add pumpkin, heavy cream, vanilla extract, cinnamon, and nutmeg. Mix until smooth and blended. Pour into baking dish.
To make topping:
With a food processor pulse together the flour, brown sugar and butter. Pulse until crumbs form. Stir in pecans.
If you do not have a processor cut in butter, flour, and brown sugar until mixture resembles coarse crumbs, and then add nuts. Sprinkle mixture on top of pumpkin in baking dish. Bake 45 minutes or until the filling is set and the top is brown. Serve with whip cream or ice cream.
A delicious and different twist on pumpkin.
Tip: Pumpkin is full of fiber and beta-carotene.
It converts into Vitamin A in the body which is great for your skin and eyes.