With Easter just around the corner thoughts of what to cook on that special day for family and friends come to mind. Favorite dishes handed down are some we like to share and serve again, year after year. It seems everyone in the family has their favorites. Our Easter Bunny Cake is a tradition we always make.
It is so easy to prepare and so much fun to share with someone when you are making it. Below is a recipe for two different Easter Chicken dishes you can make it in advance and bake just before ready to serve.
Add a couple of simple side dishes and you are ready for that no fuss day.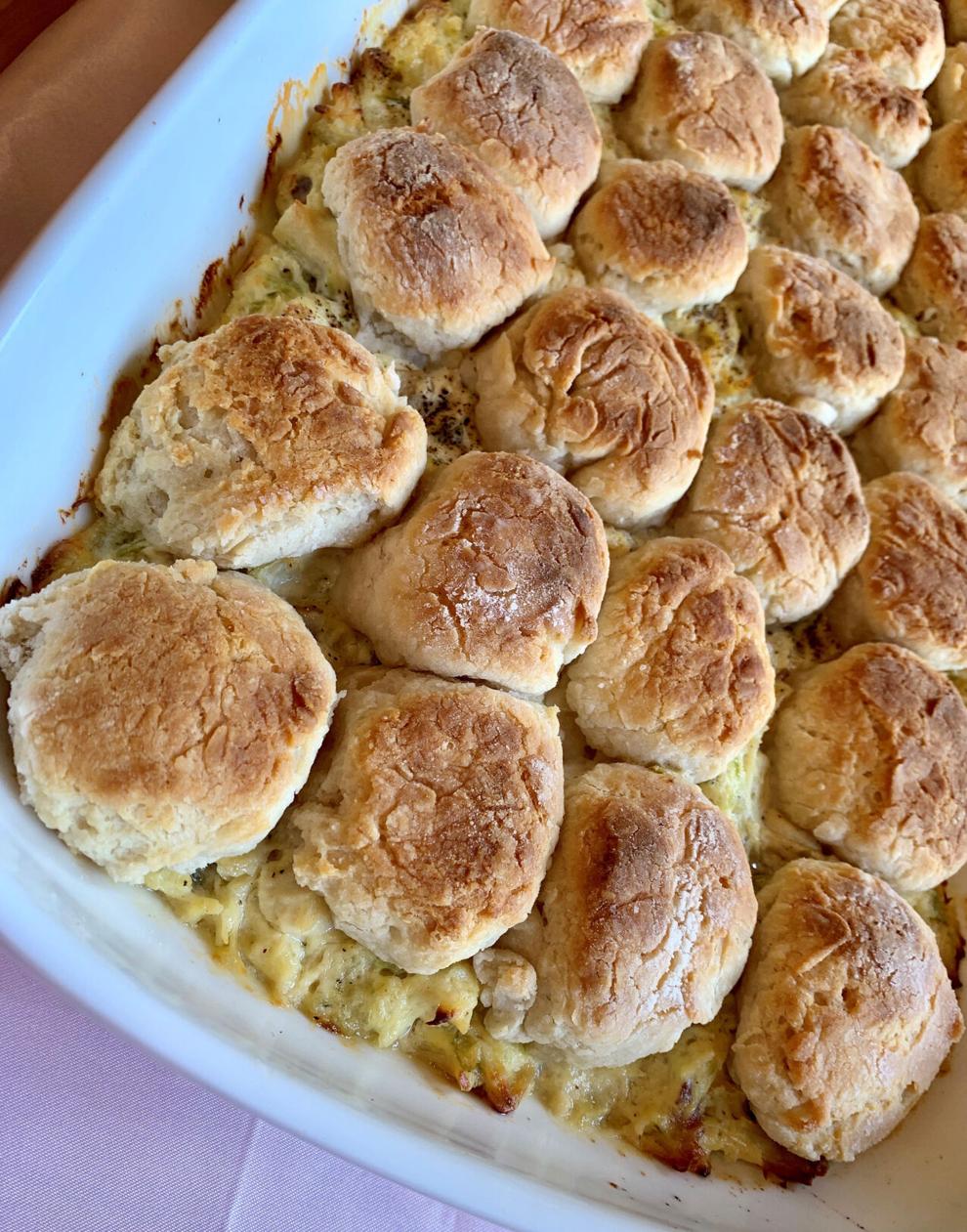 Easter Chicken Cassoulet
Three slices bacon, cooked, crumbled, drippings reserved
1/2 cup chopped celery
1/2 cup chopped onion
1 cup fresh mushrooms sliced
One can cream of celery soup
One cup sour cream
Salt and pepper to taste
4 cups cooked chicken chopped into bite size pieces Paprika to sprinkle on biscuits.
Homemade Buttermilk Biscuits:
2 cups of rising flour
2/3 cup shortening
1 cup buttermilk
Prepare Biscuits - Sift flour into bowl. Make a well in center of flour and add shortening. Pour buttermilk over shortening and mix. Pat out dough onto floured surface and cut with biscuit cutter. Set biscuits aside.
Prepare Chicken Filling. Preheat oven 350°.
Lightly grease 13 x 9" pan. Sauté onion, celery, mushrooms and reserved bacon drippings. In a bowl mix soup, sour cream, sautéed vegetables, cooked chicken and crumbled bacon. Mix to combine.
Pour into baking dish. Bake 20 minutes, remove casserole from oven. Arrange biscuits on top. Sprinkle biscuits with paprika and bake 20 to 25 more minutes uncovered until biscuits are golden. Frozen biscuit dough may be used.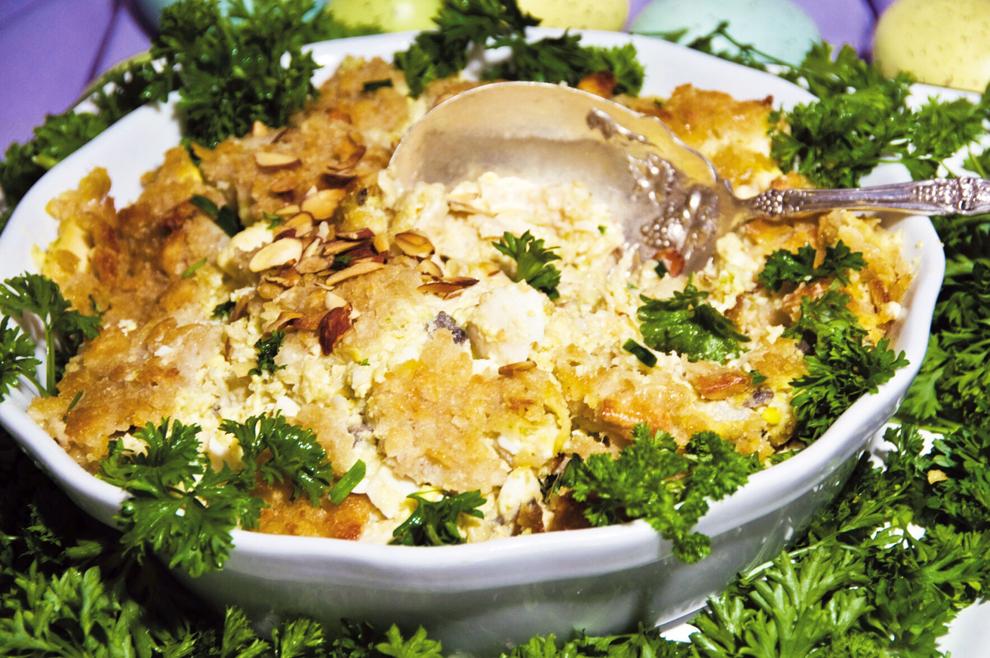 Hot Chicken Salad Casserole
2 1/2 cups cooked chopped chicken
1 1/2 cups celery chopped
Six eggs hard boiled, chopped
2 cans cream of chicken soup, undiluted
1 cup Keebler club crackers, crushed
2 tablespoons onion chopped
1 cup mayonnaise
2 (6) ounce cans water chestnuts sliced and drained
Combine all above ingredients. Garnish top of casserole with an additional 1/2 to one cup crushed crackers. Bake in greased casserole 350° for 45 minutes. Serves 6. You can serve this plated or in a puff pastry shell or over the top of a biscuit. Delicious! Can be made the day before and baked before serving time.
Dill Deviled Eggs for your side
One dozen eggs, hard boiled, cooled and peeled
1/4 cup mayonnaise
1 teaspoon yellow mustard
1/2 teaspoon salt
1/4 teaspoon pepper
2 tablespoon sweet pickle relish
1 teaspoon dill, fresh or dried
Paprika, sprinkle on top
Olives or pimento stuffed olives, thinly sliced
Cut hard-boiled eggs horizontally into halves reserving yolks and whites. With a mixer, combined reserved egg yolks, mayonnaise, mustard, salt, pepper, sweet pickle relish. Fold in dill. Using a teaspoon, mound mixture into reserved egg whites. Sprinkle with paprika, topped with olive slices and dill. Chill.