It is hard to let Summertime go by without making a recipe with a perfectly ripe peach.  From desserts such as pies, cobblers, smoothies and salads peaches are that versatile fruit that adds a delicious pop to most any recipe. Not only are they healthy to eat, they are packed with antioxidants, and bursting with vitamins and minerals. Peach pie is a standard and time honored summer dessert in our household. Peach smoothies are sweet and refreshing and can be made with either fresh or frozen peaches. We added a little peanut butter to our recipe to give it a burst of protein. These smoothies are thick and creamy and have no sugar added to them.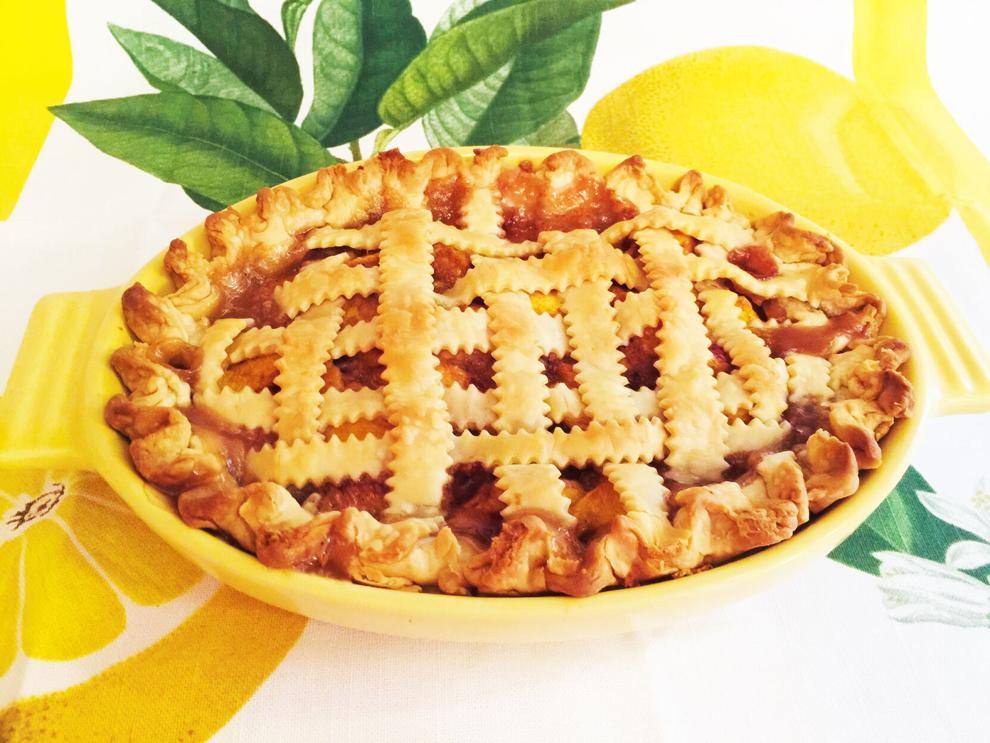 Summertime Peach Pie
4 to 6 cups ripe peaches, peeled and sliced
1 cup white sugar
1/4 to 1/2 cup all purpose white flour
1 teaspoon cinnamon
2 tablespoons butter
1 (14.1) ounce package pastry
for a double crust 9 inch pie
Preheat oven 400°. Toss cut up peaches, sugar, flour and cinnamon in a bowl. Line bottom of 9 inch pie place with one crust. Set second crust aside. Pour mixture into unbaked pie shell and dot with butter. Cover filling with other pastry to make lattice top pastry or plain pastry. Flute edges to seal crust. If you do not make lattice top then cut a few slits in the top crust to allow steam to escape. Bake 400° 40 to 50 minutes or until golden brown. Serve with fresh whipped cream or ice cream.
Tip: If you do not want to peel your peaches with a knife, the easiest way possible is to drop them into a pot of simmering water for 30 seconds.  From the simmering water, they go into a bowl of ice water, this keeps them from softening and cooking. The skin will peel off so easily.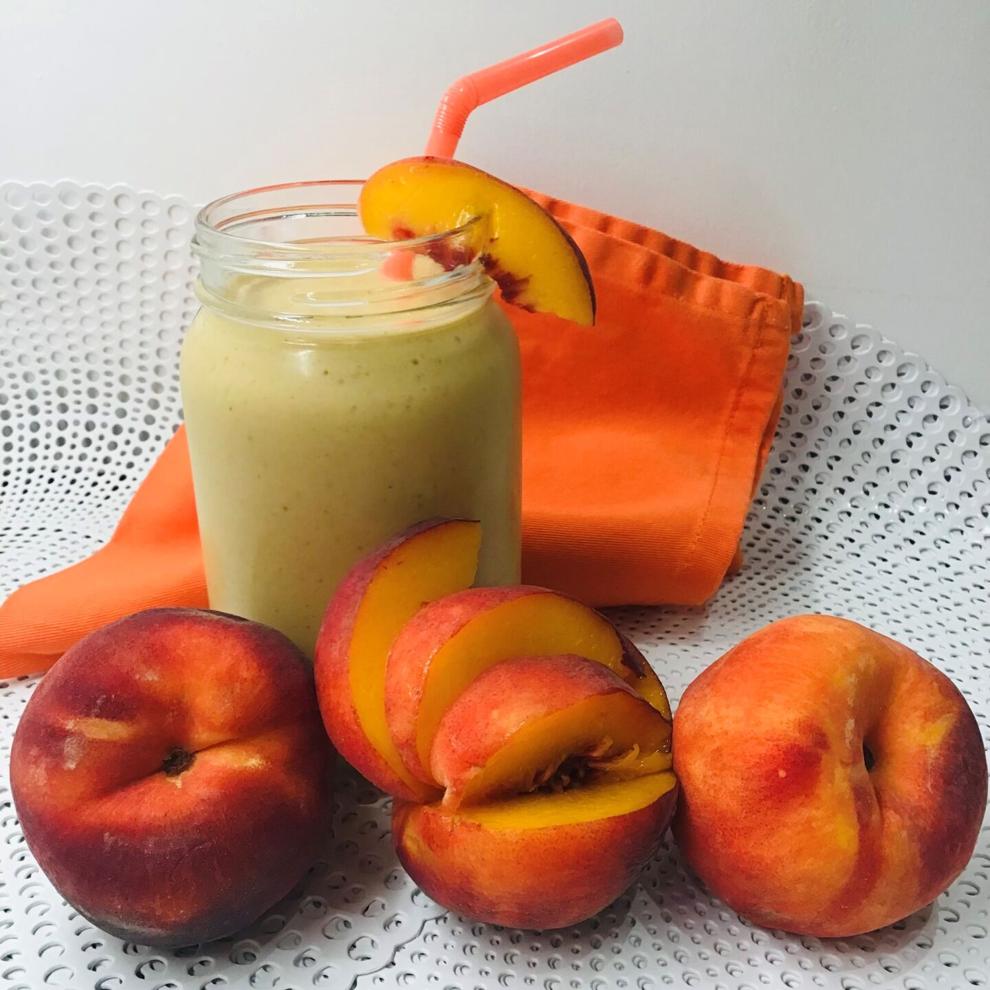 Peach Smoothie
1 cup fresh peaches peeled and cut
1 ripe banana fresh or frozen
2 tablespoons peanut butter
1 1/2 cups unsweetened almond milk or milk of your choice
1 cup ice (more if you like it more slushy)
In a blender blend all ingredients on high speed until smooth. Poor into chilled glass and serve. If you don't like peaches try blueberries or strawberries as an option. I make these smoothies almost every day for family and friends with different fruits. So fun festive and Summertime! You can make them earlier in the day and store them in the refrigerator until you are ready to serve them.