The first day of spring was March 20. With this in mind, comes thoughts of flowers, birds chirping loudly, butterflies in the garden and recipes with lemons. Lemons are among the worlds most popular citrus fruits. They are a fruit that we use in small quantities to add flavor to foods. Lemon Chicken Français it's just that recipe flavor using fresh lemons that any lemon lover would enjoy eating. Top off your chicken entrée with a slice of Graham Cracker Crust Lemon Meringue Pie. These lovely Springtime Lemon recipes will satisfy your biggest fans.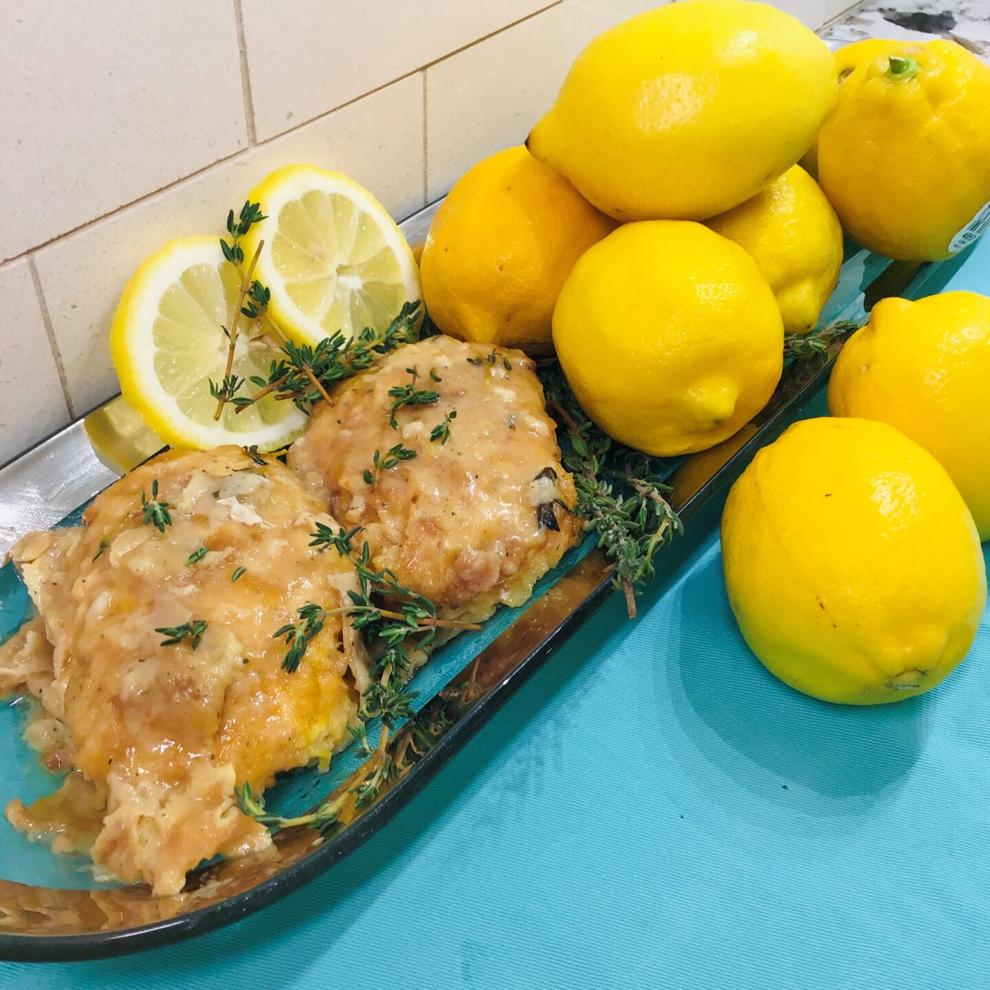 Lemon Chicken Français
4 to 6 boneless skinless chicken breast (breast should not be to thick)
1 teaspoon salt 1/2 teaspoon pepper
2 cups flour, all-purpose Two eggs, beaten
6 tablespoons butter 1 1/2 cups chicken broth
3 lemons 1 teaspoon fresh thyme
Salt, pepper and flour the chicken breast. Dip floured chicken into beaten eggs. Brown chicken breast in 1/2 cup vegetable oil browning well on both sides 3 to 5 minutes. Remove chicken from pan. Drain oil. Melt butter in same pan. Add chicken broth and the juice of two lemons and 1 teaspoon fresh thyme. Return chicken to pan and sauté until liquid thickened, about 5 to 8 minutes. Garnish with fresh lemon slices and thyme. Goes well served over pasta.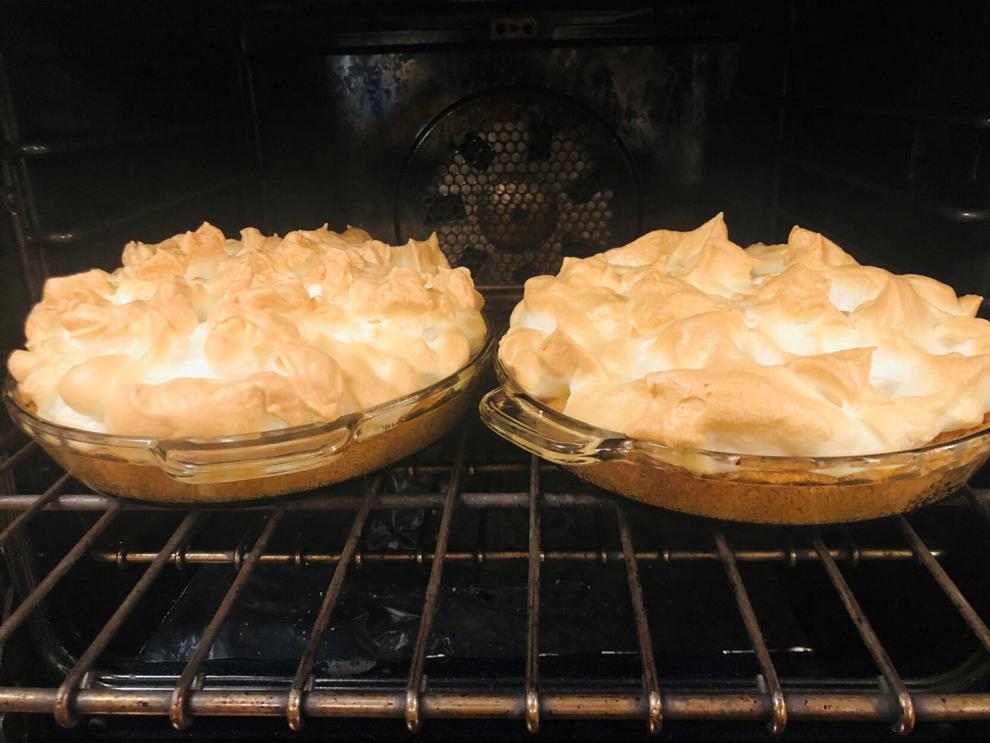 Graham Cracker Crust Lemon Meringue
Crust:
1 1/2 cups Graham cracker crumbs 1/2 cup melted butter
1/2 cup finely chopped pecans or walnuts 1/4 cup white sugar
Mixed together graham cracker crumbs, melted butter, sugar and chopped nuts. Press into a 9 inch pie plate and bake at 375 for 8 to 9 minutes. Set aside.
Filling:
1 cup white sugar 2 tablespoons all purpose flour
3 tablespoons cornstarch 1/4 teaspoon of salt
1 1/2 cups water Juice of two lemons, and zest of one lemon
2 tablespoons butter Four egg yolks, beaten
For Meringue:
Four egg whites 6 tablespoons white sugar
1 teaspoon cream of tartar
To make lemon filling: in a medium sauce pan, mix together 1 cup white sugar, flour, cornstarch, and salt. Stir in water, lemon juice and lemon zest. Cook over medium high heat, stirring constantly until mixture comes to a boil. Stir in butter. Put egg yolks in a small bowl and beat them. Gradually whisk in a half a cup of hot sugar mixture to beaten eggs. Gradually whisk in all egg mixture back into the remaining sugar mixture. Bring to slight boil and continue to cook stirring constantly until thickened.
To Make Meringue: In a large bowl with clean dry beaters whip egg whites until foamy. Add sugar and tartar. Continue to beat until stiff peaks form. Spread meringue over pie, ceiling edges at the crust. Bake in a preheated oven 275 for 20 minutes or until golden brown. Chill.