Memorial day was declared a national holiday back in 1971. The real meaning of this holiday is to honor all the soldiers who died during service to our nation.
Memorial day is a holiday that officially kicks off summer.
It lands on the last Monday of May every year. Across the country people celebrate with backyard barbecues, parades, and a long weekend. Many families of veterans have gatherings and ceremonies at cemeteries and memorials. Shared below are some easy, festive, fun recipes to make for your Memorial Day gathering.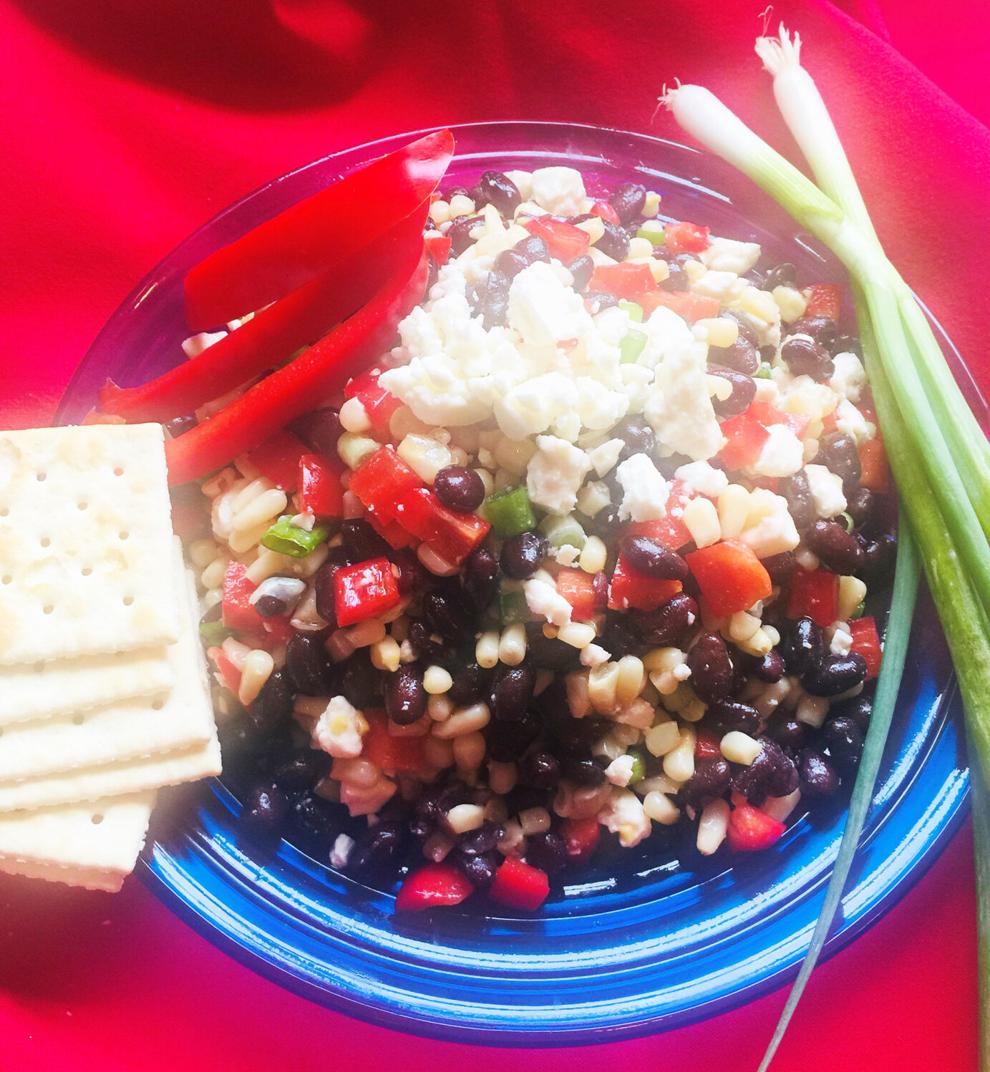 Feta and Bean Salsa or Salad
Dressing:
1/3 cup white sugar
1/3 cup red wine vinegar
1/3 cup olive oil
Salt and pepper to taste
Mixed together and set aside:
1 (11) ounce can white shoe-peg corn
1 red bell pepper chopped
1 can black beans drained and rinsed
4 ounces feta cheese crumbled
2 green onions chopped
Combine all ingredients and toss with dressing. Refrigerate at least two hours or longer before serving. Serve with your favorite chips or crackers. This can also be served over chicken, fish or meat or as a salad.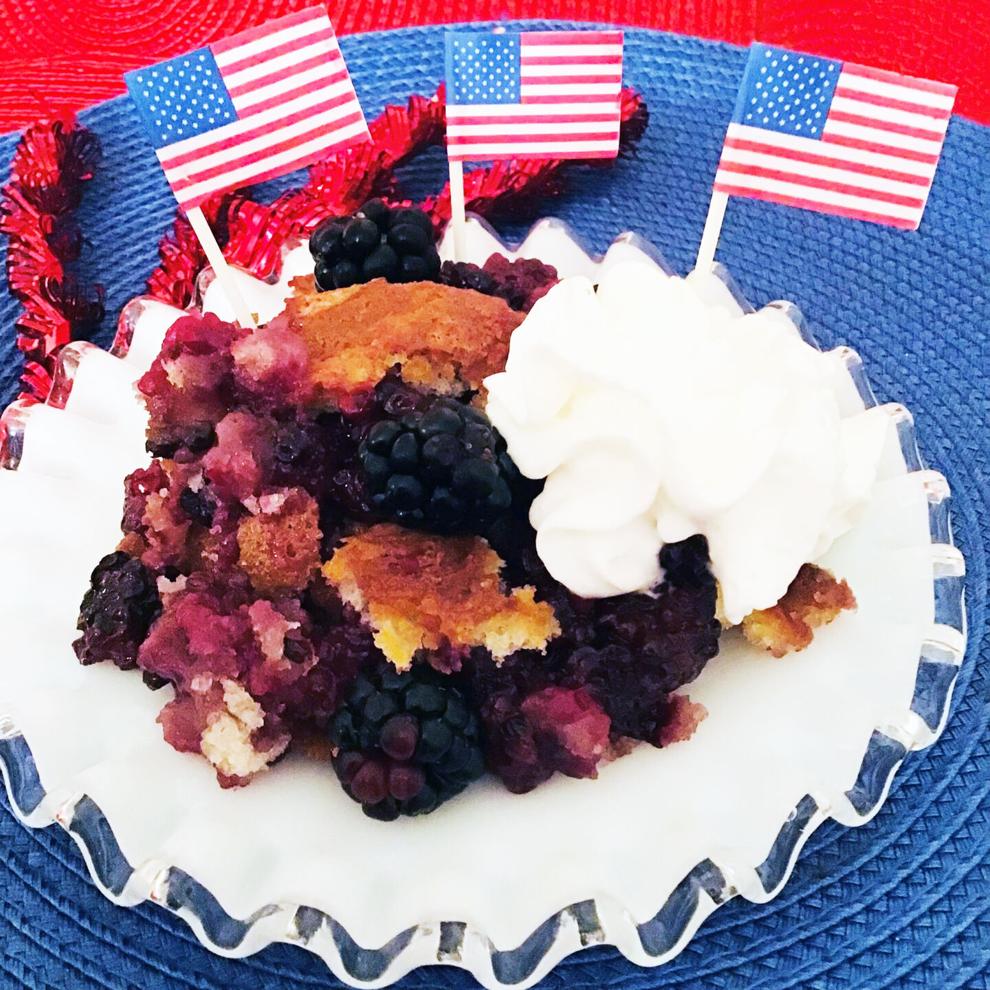 Very Easy Blackberry Cobbler
1 stick of butter melted
3/4 cup all purpose white flour
2 teaspoons baking powder
1 cup white sugar
3/4 cup whole milk
4 cups fresh blackberries
Melt one stick of butter in an 8 x 12 x 2" pan or baking dish. Mixed together flour, baking powder, sugar and milk. Pour mixture over melted butter in pan. Cover top of mixture with blackberries. Bake at 350° for 45 to 50 minutes. Serve warm with ice cream or whipped cream.
Tip: You can also substitute the blackberries with blueberries, raspberries, strawberries or peaches. It's summertime delicious.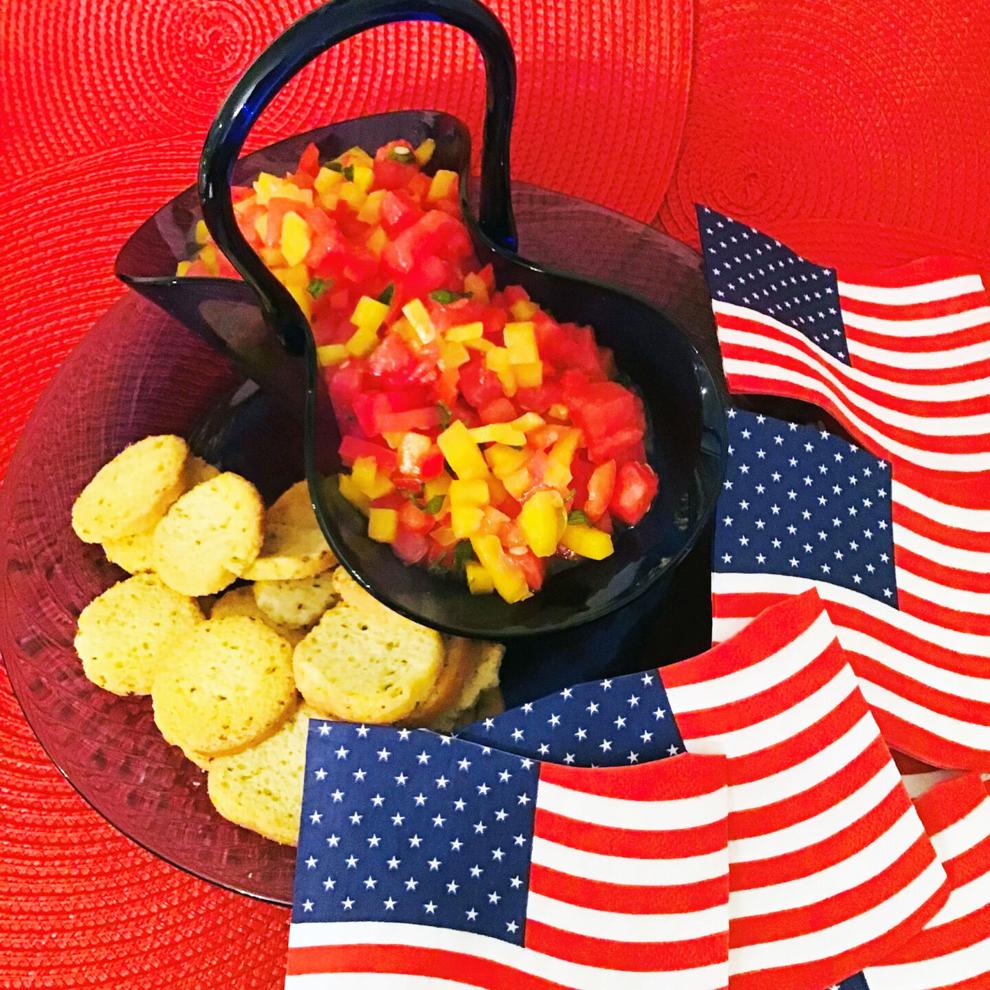 Watermelon Salsa or Salad
This recipe is cool, colorful, and very refreshing.  Easy to prepare and hold's well when chilled. Light and healthy. Even the guys loved it. Start off Summer lite.
Dressing:
1 tablespoon olive oil 1/4 cup fresh lime juice
1 to 2 tablespoons white sugar
1/2 tablespoon kosher salt
Mixed together and set aside.
1 cup each, diced yellow and red bell peppers
1 cup diced cucumber 4 cups diced watermelon
In a bowl next together yellow bell pepper, red bell pepper, diced cucumber, and watermelon.  Add dressing and stir lightly. Chill and serve with crackers or chip's of your choice. This can also be served as a salad. Adjust salt as needed.