Celebrate the Season with dishes that make this holiday time of year special. We all have memories of our favorite traditions we have shared with family and friends over the years. Cranberry sauce is a delicious side tradition accompaniment to any Turkey and gravy feast. My mom always served cranberry from the can when I was growing up. When I started cooking I loved trying new Cranberry sauce recipes. Below are a few I hope you will enjoy. I still put the canned one out, to remind me of my Mom. Some guest still enjoy it. We all remember our favorite Thanksgiving pie, piled high with a generous serving of whip cream. Pumpkin, Apple, and of course Pecan are some I serve on our dessert table. Cannot forget something for the chocolate lover.
This holiday will probably be a little different for all of us, however, we can still enjoy the day with each other and Count our Blessings.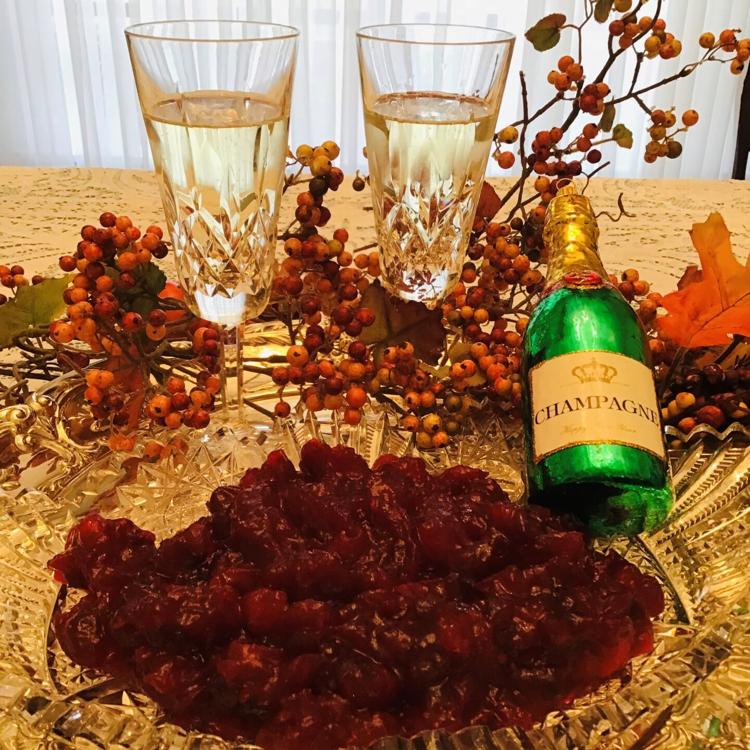 Champagne Cranberry Sauce
1 cup white sugar
One cup champagne ( any brand will do)
One bag whole fresh cranberries
Bring champagne and sugar to a boil. Reduce heat, add the
cranberries and simmer for 10 minutes stirring occasionally.
Serves eight. The champagne is just a lovely different taste and
puts a sparkle in your sauce.
Orange Cranberry Sauce
1 cup white sugar
1 cup water
One bag whole fresh cranberries
1 tablespoon orange rind, grated
Bring water and sugar to a boil. Reduce heat, add the cranberries and simmer for 10 minutes. Add Orange rind at the nine minute mark. Serves eight. Delicious recipe for a simple but wonderful cranberry sauce.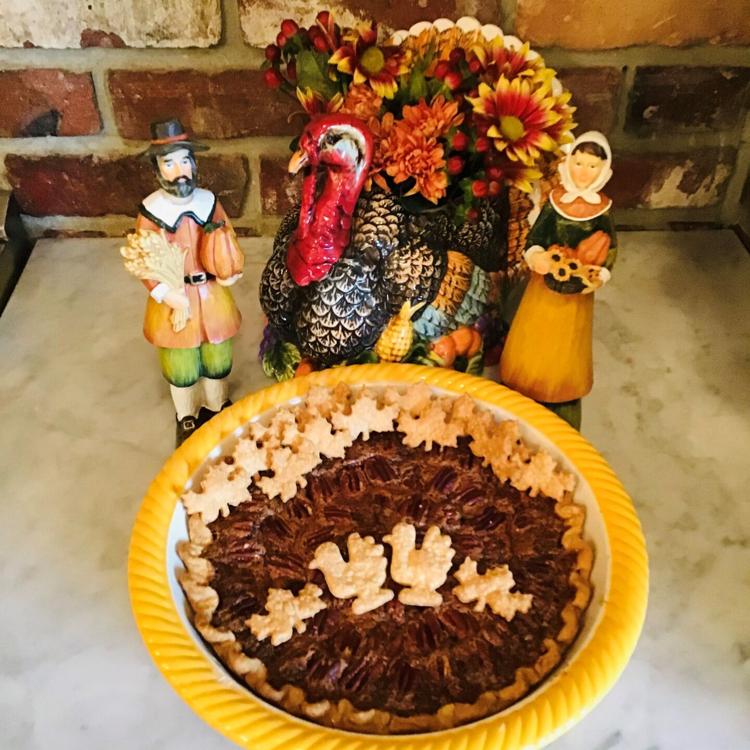 Traditional Pecan Pie
1/4 cup butter, softened
2/3 cup brown sugar
3/4 cup dark corn syrup
Three eggs, beaten
1 teaspoon vanilla extract
1 cup pecans
One 9 inch pie crust
With mixer, cream sugar and butter. Add corn syrup, eggs and vanilla extract. Beat well. Pour into pie crust. Place pecans on top.
Bake at 4:25° for 10 minutes, reduce heat to 350° and bake for 35 minutes, or until knife inserted in center comes out clean.
Yields one 9 inch pie. If you do not want to use whole pecan pieces you can chop 1 cup and sprinkle on top of pie instead before baking. Works just as well.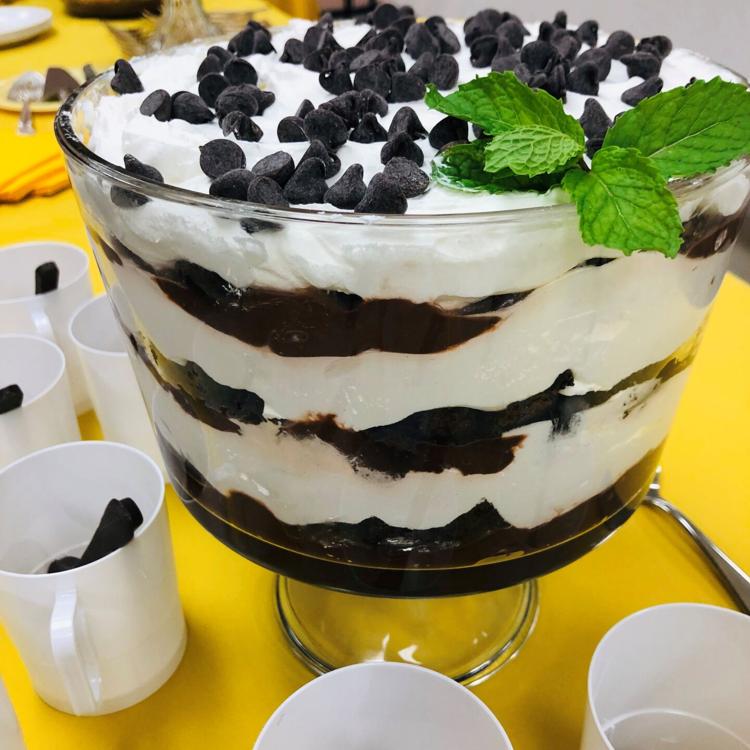 Chocolate Layer Dessert
1 box brownie mix
Two small packages instant chocolate putting mix
4 cups of milk
One large carton whip topping
Chocolate chips to garnish
Bake brownie mix according to package directions and cool. Mix two packages of instant pudding made with 4 cups of milk. Set aside. Crumble 1/2 of brownie in bottom of the trifle bowl. Layer 1/2 of pudding mixture, then 1/2 of whipped topping. Repeat layers, and end with the whip topping on top. Sprinkle with chocolate chips for garnish. Chill. Serves eight. Easy, good and will satisfy your chocolate lover.