Celebrate Easter around a gathering of family and friends to enjoy this special day. For many of us Easter means celebrating our faith.
It seems we all think of colored Easter eggs, chocolate bunnies, marshmallow chickens, colors of pastel, and the youngsters running around hunting for eggs.
In between the egg hunts and photos of the Easter bunny, sitting around with family and friends is likely to be on your agenda.
The recipes below are easy and can be made in advance to serve when you are ready. Carrot Cake bars and a simple Sugar Cookie well please everyone.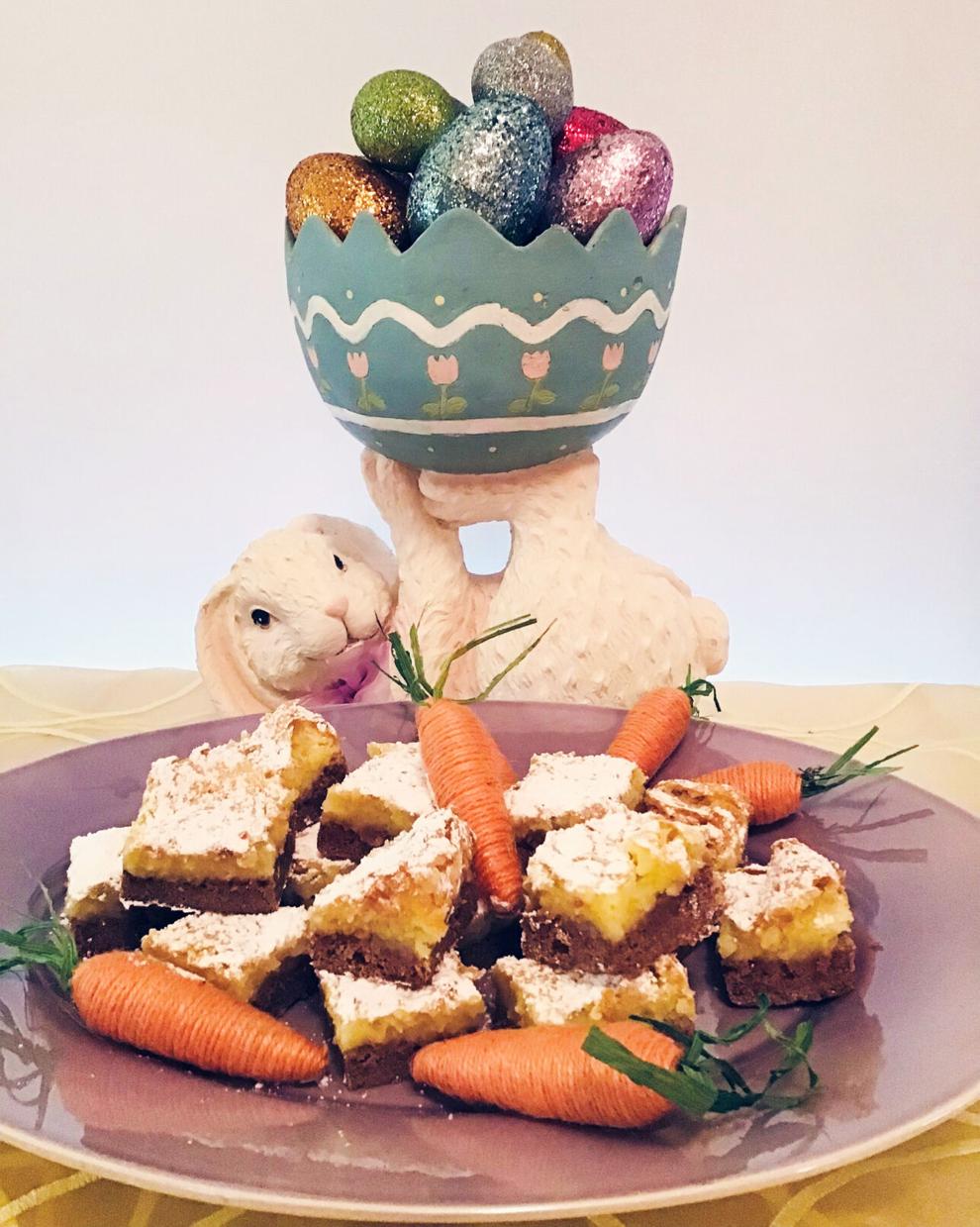 Carrot Cake Bar
1 box carrot cake mix
1 stick butter cut into tiny piece
1 egg beaten
In a bowl mix the three above ingredients until crumbly and Pat into a greased and floured 13 x 9" pan. You can also use parchment paper. Set aside.
One box powdered sugar
Three eggs beaten
1 (8) ounce package cream cheese softened
In a bowl with mixer mix the powdered sugar, eggs, and cream cheese. Beat until smooth.
Pour over crumbled carrot cake batter in pan.
Bake at 3:25° for 55 minutes.
Cool. Dust with powdered sugar and cut into squares or bars.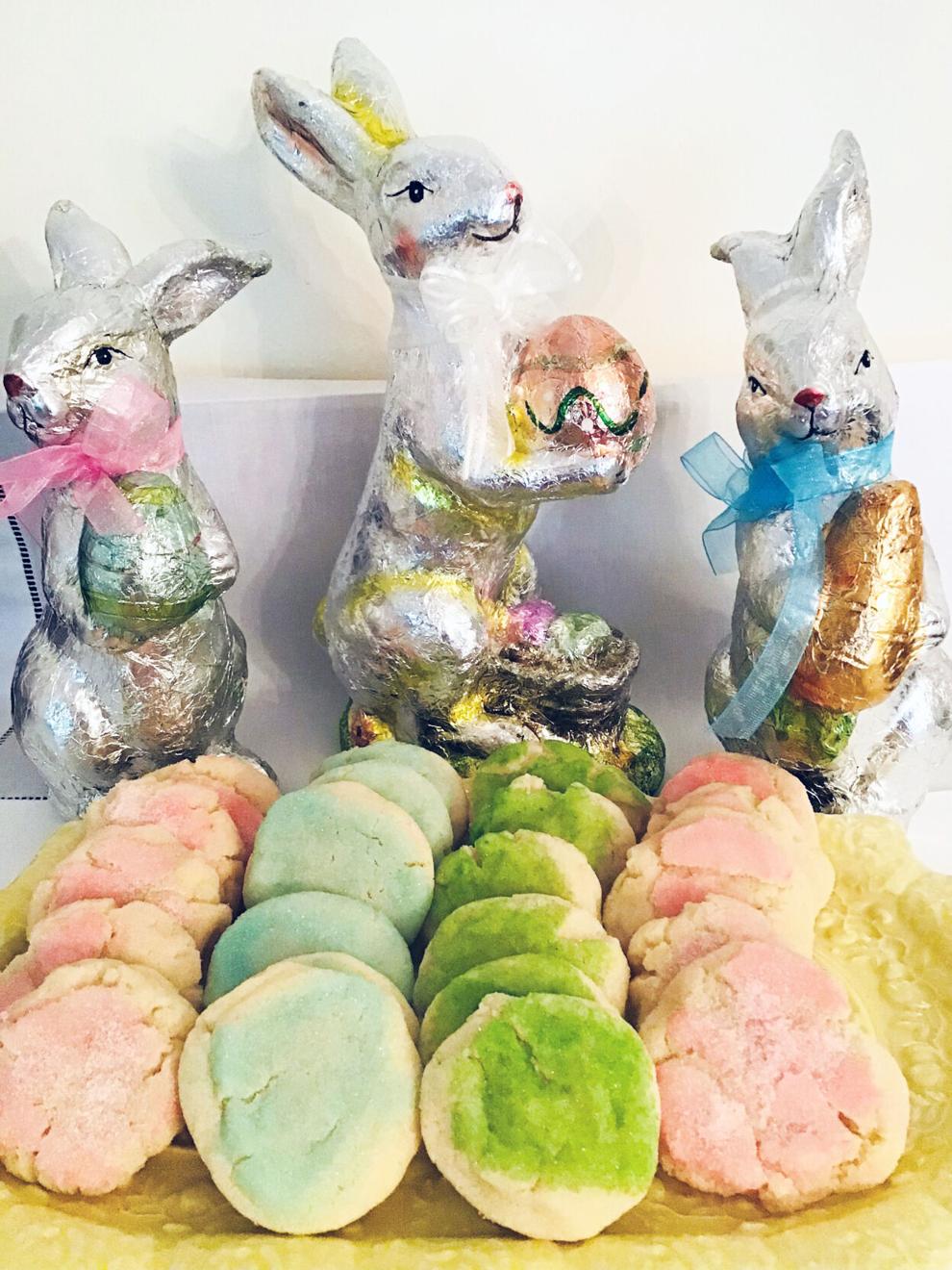 Simple Easter Sugar Cookies
1 1/2 cups white sugar
1 cup shortening
1 egg beaten
1 teaspoon lemon extract or vanilla extract
2 cups self-rising white flour
Cream the first four ingredients. Combine flour and blend well. Roll into small balls, and press tops in different colors of sugar. Flatten slightly. Bake at 350° on lightly greased cookie sheet or parchment paper lined cookie sheet for 10 to 12 minutes.