We are all ready for a a simple comfort dish that will start our  New Year right. Why not serve a pot of cozy warm soup? Hopefully,  with us getting a chill in the air soon, we can use these recipes to satisfy and enlighten everyone's palette. Our Turnip Green Soup is typically a Southern comfort dish that is unusual,  yet filling and delicious. Cauliflower Cheese Soup is easy to prepare and absolutely a true favorite. The cheese and red pepper sauce adds just a slight extra kick for your taste buds. Serve either soup with French bread or a Corn Muffin and you will have a simple one pot Meal that is tasteful and delightful.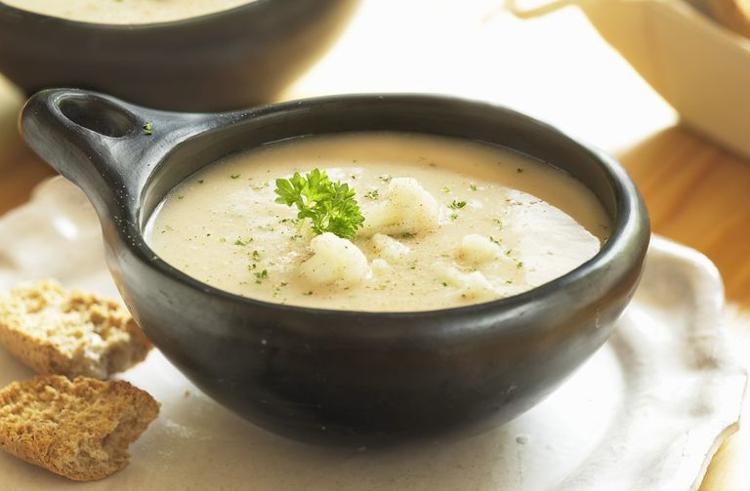 Cauliflower Cheese Soup
1 Medium head cauliflower cut into florets
1 Medium carrot shredded
1/4 cup chopped celery
2 and 1/2 cups Chicken broth
3 tablespoons butter
3 tablespoons flour
1 /2 teaspoon salt
1/2 teaspoon pepper
2 cups whole milk
1 cup shredded cheddar cheese
1 heaping teaspoon hot sauce
Combine cauliflower, carrots, celery and chicken broth in pan and simmer for 12 to 15 minutes. In another pan melt butter, stir in flour, salt and pepper. Add milk cook for 2 minutes until slightly thickened. Add cheese, and hot sauce.  Stir in cauliflower mixture.  Delicious  and easy! Serve with a sprinkle of fresh parsley on top.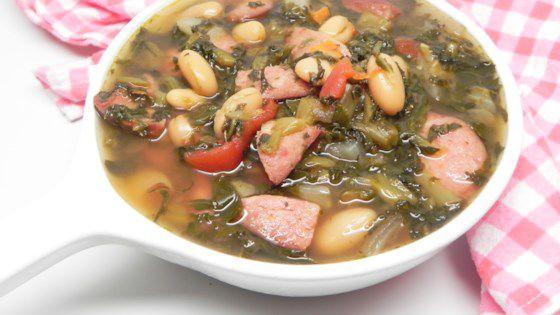 Turnip Green Soup
1 package 16 ounce Frozen Turnip Greens
2 cans Great Northern Beans (do not drain)
2 packages Knorrs vegetable soup mix
1 pound link sausage
4 cups chicken broth
Combine all ingredients in pan and bring to boil. Cook on low for 1 hour. Serve with warm bread. 
Both recipes can be made warmed, and served the next day! Remember.... Life is Delicious!