With school starting back soon, coming up with creative school lunches and easy snacks that they will actually like can be very troublesome. Everyone seems to have a picky eater in their home that helps us to think of new and different menus to keep them interested. Not only does it need to be versatile and taste good, it needs to be easy, healthy, and kid-friendly. Remember your child is likely only to have a fairly short time for lunchtime at school. Make sure your child can easily open everything you pack for them. This is important! Cookie cutter sandwiches are a fun favorite. Prepare your child's sandwiches on their favorite bread. Cutting out shapes by using the cookie cutter of your choice makes eating school lunch appealing, fun and festive.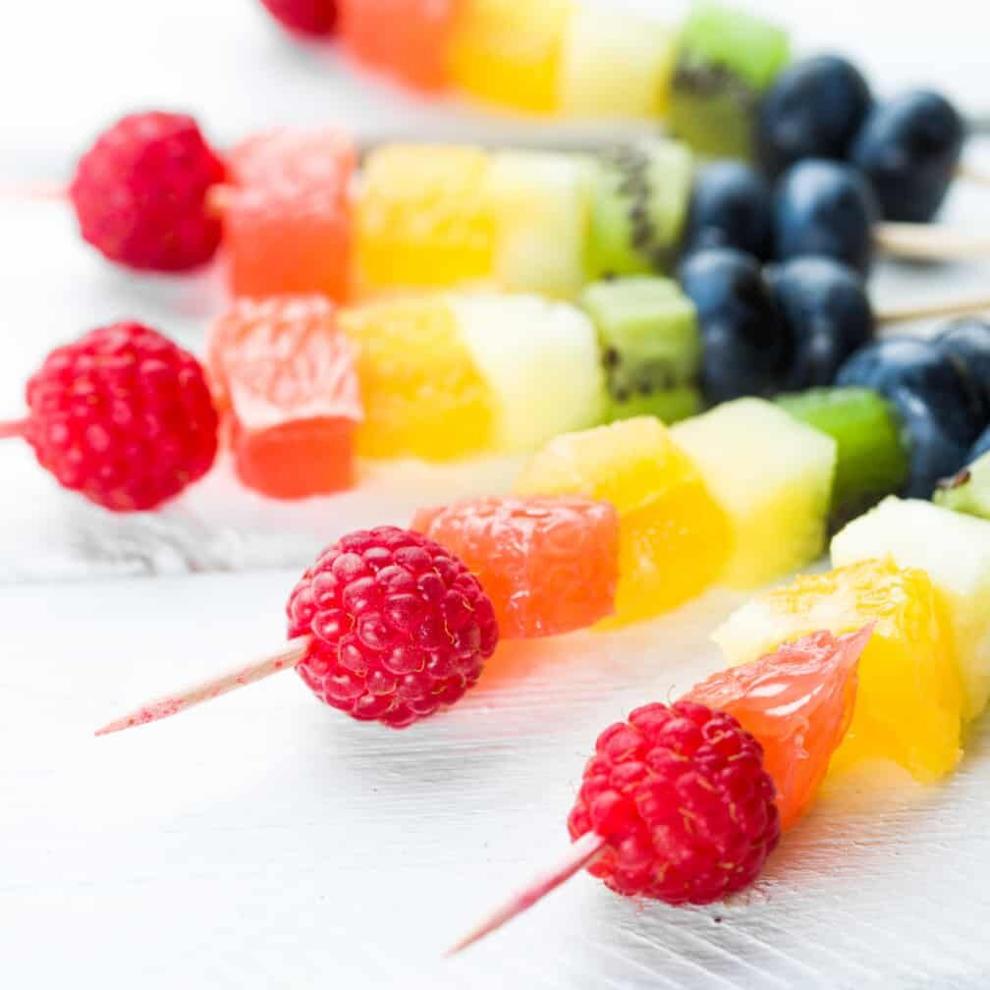 Fresh Fruit Kabobs
Use small wooden skewers
One small grape
One small strawberry
One blueberry
One piece of pineapple
Or one raspberry
Alternate fruit on a small wooden skewer. Remove points for safety. These are easy to handle and tasty to eat. You can make two or three of them and place them in an airtight container or a Ziploc bag. Make them larger for the older student.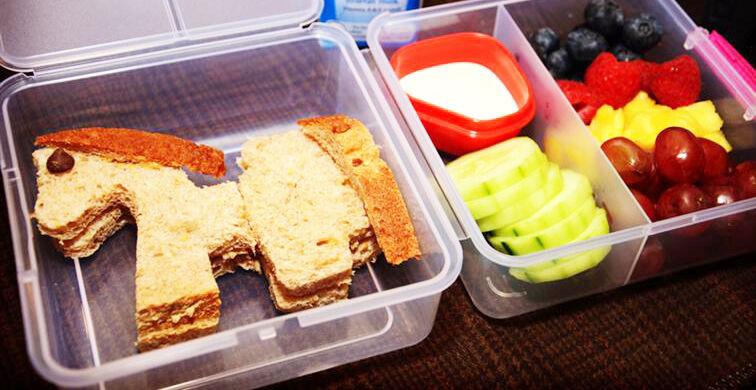 Cookie Cutter Sandwiches
Cut out shapes using the cookie cutter of your choice and fill them with:
1. Peanut butter with honey.
2. Peanut butter, banana slices and honey
3. Pimento cheese
4. Sunflower butter instead of peanut butter for allergies
5. Turkey or ham with any kind of cheese is sure to please
6. Cut vegetables like cucumber, carrots, into fun shapes. Cut watermelon
and cantaloupe into bite-size flowers and stars.
7. Fill Ziploc bag with popcorn, mini marshmallows, or apple slices.
8. Ants on a Log: cut celery into sticks. Scoop some peanut butter into the hollow part of the celery stick. Place raisins onto peanut butter evenly. You can use chopped apricots or cranberries instead of raisins.
9. Cheese quesadilla: One flour tortilla, 3/4 cup of cheese 1 tablespoon of butter. Melt butter in pan brown tortilla and put cheese on half of tortilla. Fold other half over cheese brown on both sides cut into thirds serves one. You can add finely chopped cubed ham or chicken for extra flavor.
10. Chicken and Waffles: chicken nugget between a mini waffle is a child's take on this classic southern dish. 11. Don't forget any dipping sauce for cut up vegetables your student likes placed in a small container that's easy to open.
12. Cheese chunks or cheese stick in a ziploc bag taste good.
Remember: egg salad, chicken salad and tuna salad on your favorite bread or on a mini bagel.
Mini croissants also make nice bite size sandwiches.
For a little sweet …. marshmallow cream spread between Graham crackers.
Tip: many of these ideas for school lunch and snack can be made ahead of time and prepped the night before so assembly in the morning is easy.