When we think of this time of year not only are there pumpkin recipes out but also lots of apple recipes. Apples are easy to cook with and add a delicious accompaniment to any meal. Our Skillet Apple Chicken  is delightful to serve at this Fall time of year. You will get rave reviews when you serve this Chicken and Apple entrée. It can be served with pasta, rice or any potato. Apples are available from late July through early November. Top off your Skillet Apple Chicken with a fresh Apple Cake. Make these comforting Apple recipes today!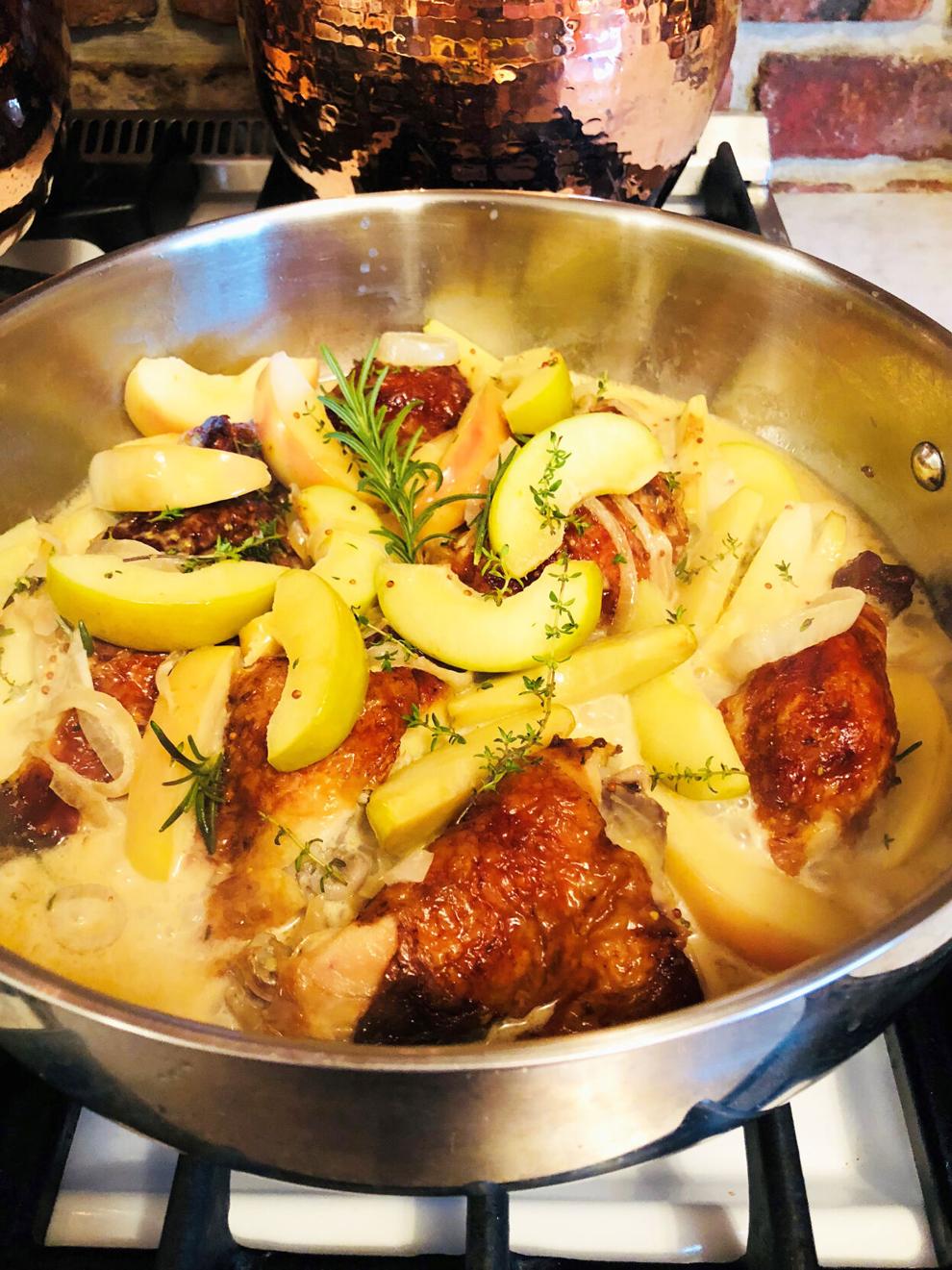 Fall Skillet Apple Chicken
Six pieces of chicken legs, thighs, or breast
Salt and pepper chicken to taste
4 tablespoons lite olive oil
2 tablespoons butter
One red Apple and two green apples cut into wedges
One small onion sliced
1/2 cup chicken broth
1/2 cup white wine
1/2 cup heavy cream
1 tablespoon Dijon mustard
2 teaspoons fresh thyme
1 teaspoon fresh rosemary
Spray skillet and add 4 tablespoons olive oil.
Salt and pepper chicken pieces and brown well on all sides about 8 minutes. Remove chicken from pan.
Add butter, apples and onions. Sauté for three to five minutes. Add broth, wine, cream, and mustard to apple onion mixture. Add chicken back to skillet also adding Thyme and Rosemary. Simmer uncovered for five
minutes or longer until sauce is thickened and also spooning sauce over chicken as it cooks. I had shared this recipe back in 2018 and have had several request to repeat it again so here it is! Great for Fall.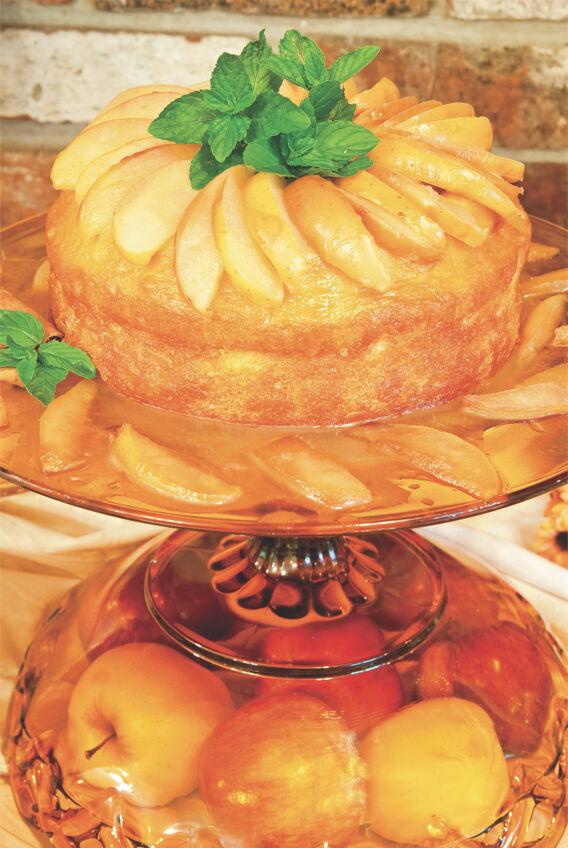 Fresh Apple Cake
2 cups white sugar
Two eggs beaten
3 cups all purpose white flour sifted
1 teaspoon salt
1 teaspoon baking soda
1/2 teaspoon ground cinnamon
1/2 teaspoon ground nutmeg
1 teaspoon vanilla extract
1 cup chopped nuts
3 cups peeled and finely chopped apples, either Pink Lady, Gala, Rome, Granny Smith, or Honeycrisp
With a mixer, mix sugar, eggs, and oil. Blend in sifted flour, salt and baking soda. Add vanilla, cinnamon, and nutmeg. Stir in nuts and apples. Pour into a greased bunt pan or a 13 x 9" pan. Bake 45 minutes to 1 hour at 325° or until tester and center test done.
To make glaze:
1 cup brown sugar
One stick butter
1/2 cup milk
Combine all ingredients in a sauce pan. Boil over medium heat for two minutes. Pour over cake while still warm. Delicious served with whip cream or ice cream.