Nothing says Summertime like Chargrilled Pork Chops. They are juicy, tender, and belong on your dinner table.
If you can't fire up the grill, your skillet will do just as well to make the best juicy skillet Pork Chops ever.
Try a different healthy twist on your traditional french fries. Zucchini fries, baked in the oven, make a delicious side complement dish to your entrée. Top it off with our Peach Paradise dessert, and you will have a perfect Summer dinner everyone will love.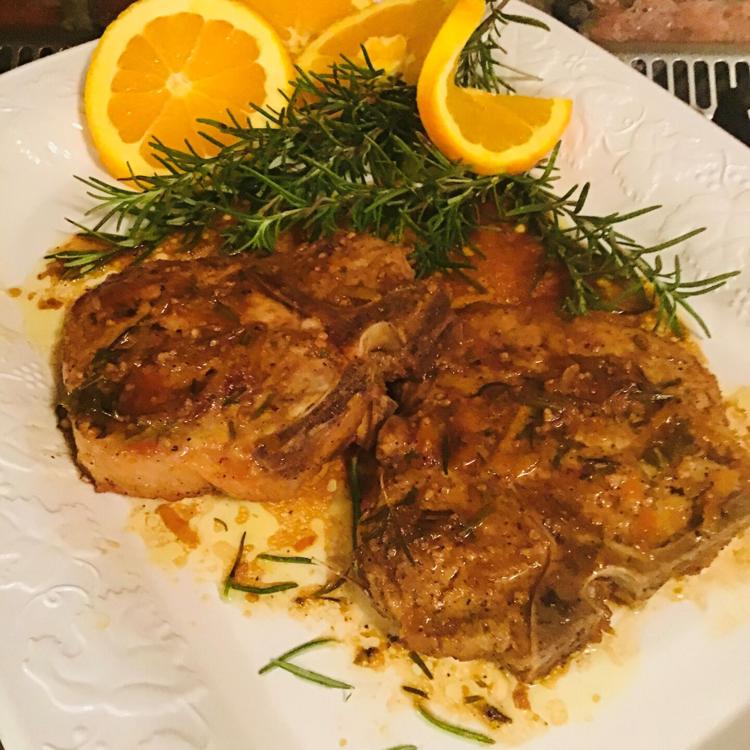 Zesty Citrus Pork Chops
Four Pork Chops
1 cup orange juice
1/2 cup lite olive oil
Zest of one orange, zest of one lemon
1 teaspoon chopped garlic
2 tablespoons fresh rosemary chopped fine
1/2 teaspoon salt, 1/2 teaspoon pepper
2 tablespoons honey
Mix together orange juice, olive oil, orange zest, lemon zest, garlic, rosemary, salt, pepper, and honey. Place pork chops in mixture and marinate overnight or at least 5 hours. If possible grill chops until desired doneness.
For Skillet Chops: Heat 2 tablespoons olive oil in large skillet. Sauté until browned on both sides. Reduce heat to low, adding 1/2 cup marinade to chops. Cover and cook for 5 more minutes. Juicy and delicious.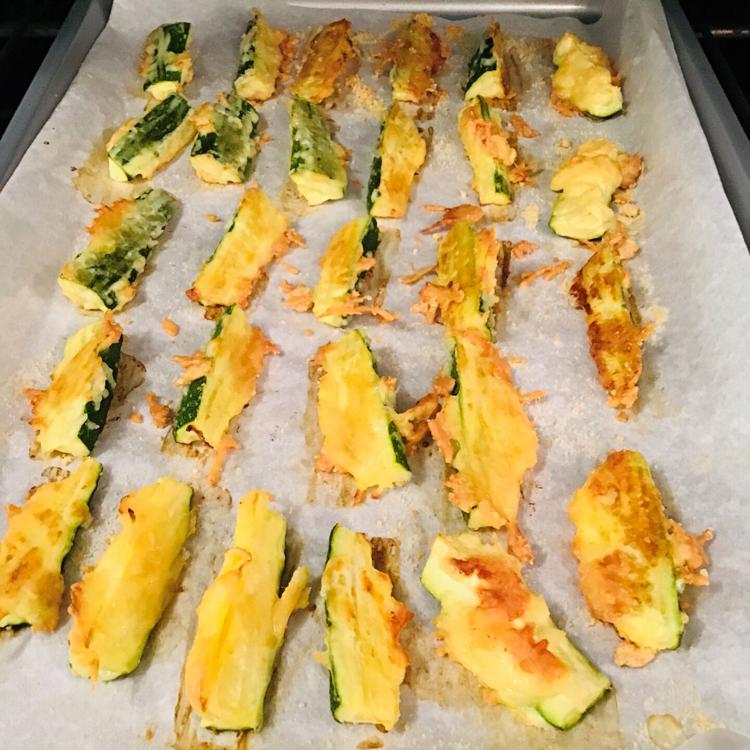 Parmesan Zucchini Fries
2 Zucchini
2 eggs plus
1 tablespoon water
1 cup Shredded parmesan cheese (more if you like)
Preheat oven to 350°. Line a baking pan with parchment paper. Cut zucchini into long strips, then cut them in half, then in half again. About the size of a french fry. Mixed together egg and water.
Dip strips in egg, then coat evenly with shredded Parmesan cheese. Double dip if necessary.
Play zucchini sticks on parchment paper lined cookie sheet and bake 15 minutes, then turn over and bake for 10 more minutes.
Lightly salt with either Sea salt or salt of your choice. You can also enjoy this dish as an appetizer served with Ranch dipping sauce.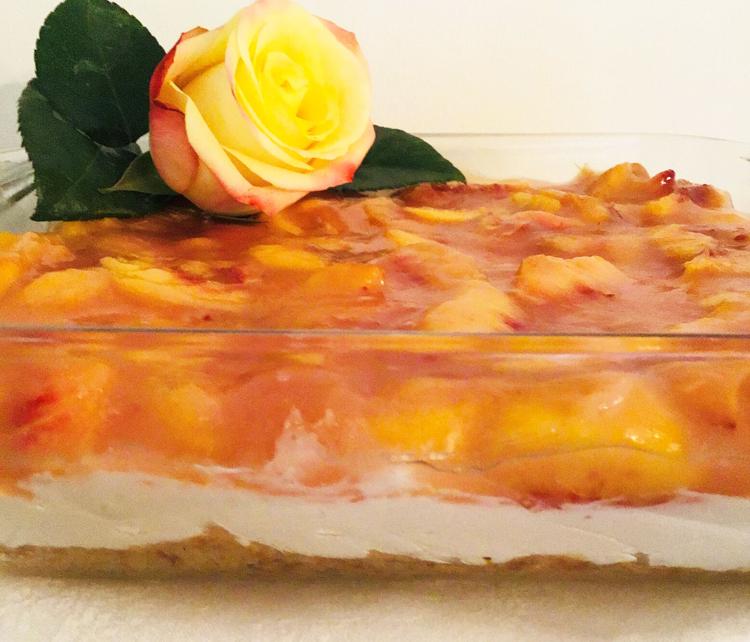 Peach Paradise Dessert
Mix together:
1 1/2 cups all purpose flour
1/4 cup sugar
2 stick butter, melted
1 cup chopped nuts
Press in 9x13 pan. Bake 12 to 15 minutes until browned. Cool.
Mix together:
1 (8 ounce ) package cream cheese
1 (12 ounce ) container Cool Whip
1/2 box powdered sugar
Spread over cooled crust.
4 tablespoons cornstarch
1 cup white sugar
1 cup water
One small box peach Jell-O
In sauce pan combine sugar, water, corn starch. Bring to a boil. Remove from heat and add peach jello. Stir well. When slightly cool add 4 cups cut up peaches. You can also use canned (drained) or frozen peaches. Pour over cheese crust mixture. Chill. Serve with a sprinkle of nuts on top and a dollop of cool whip. So easy and good!
Tip: The zest of oranges and lemons enhance the flavors of marinades and other sauces in cooking and baking so don't forget to include them in you recipes!