Beef or Turkey Chili
2 tablespoons vegetable oil
1 pound ground turkey or ground chuck, or ground sirloin
1 – 15 ounce can pinto beans, not drained
2 – 15 ounce cans of chili beans not drained
1 - 15 ounce can kidney beans, not drained
1 - 15 ounce can crushed tomatoes One small white onion chopped fine
One package chili mix
1 cup water
1 to 2 cups shredded cheddar cheese
Heat oil in a large skillet or Dutch oven over medium high heat. Sauté turkey or beef and onion, until turkey or beef is evenly browned. Add pinto beans, chili beans, kidney beans, and crushed Tomatoes.
Add water and chili mix. Cover, reduce heat and simmer on low for 20 to 30 minutes stirring occasionally. Salt and pepper to taste. Served over white rice. Top with shredded cheddar cheese.
Makes eight servings.
The Best White Rice🍁🎃
2 1/2 cups chicken broth
One cup uncle Ben's converted rice
1 tablespoon butter
1 teaspoon salt
In a sauce pan, combine chicken broth, butter and salt. Bring to a boil, add white rice. Reduce heat, cover and cook on low for
20 minutes or until done.
Grate a half a cup fresh, raw carrot on top for orange color to serve on your Spookable table.
Serve individually Chili over rice topped with shredded cheddar cheese.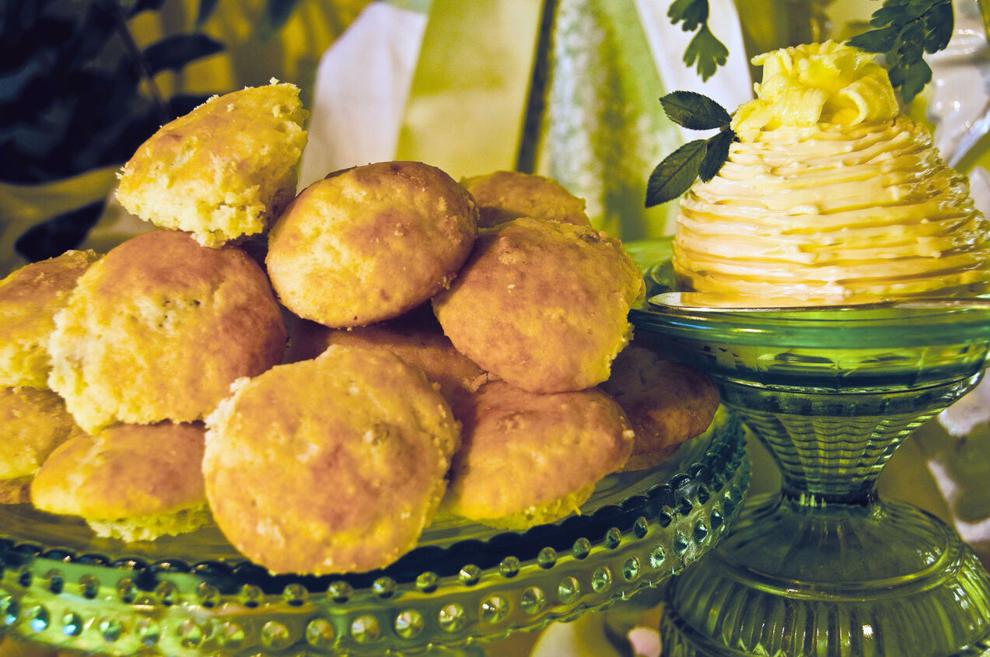 Halloween Corn Muffins
One cup all purpose white flour
1 cup corn cornmeal
1/3 cup white sugar
2 teaspoons baking powder
One egg beaten
1/4 cup vegetable oil
1 cup whole milk
2 tablespoons honey
Preheat oven 400°. Grease muffin pan or line with paper muffin liners. In a bowl, mix together flour, cornmeal, sugar, baking powder. Add egg, oil and milk. Mixed together. Spoon batter into prepared muffin pan. Bake 400° for 15 to 20 minutes or until Center test done. Drizzle 2 tablespoons honey over
top of muffins after you take them out of oven.