Why not cook up a flavorful, Gluten Free breakfast this weekend for your family and friends? Everyone is different when preparing a recipe, however, I wanted to share these delicious different breakfast options for you. My dear friend shared these recipes with me when her and her husband were visiting in South Florida.
I have cooked them for my family and they cannot tell the difference in the ingredients I use normally. You can still enjoy those fluffy stack of pancakes with just a little change in your simple pantry staples. Waffles are my favorite for breakfast and I can assure you this recipe is wonderful and delicious.
Serving a side of beautiful Fresh Fruit tossed in our Poppyseed dressing will not only add flavorful taste to your meal but also lots of color for your presentation.
Gluten Free Waffles
Three large eggs
1/2 cup coconut milk
3 tablespoons maple syrup
3 tablespoons coconut oil melted
1/2 teaspoon vanilla extract
3 tablespoons coconut flour
1 cup chopped fine cashews or pecans or (1/2 cup cashews and 1/2 cup pecans).
3/4 teaspoon baking soda
1/4 teaspoon salt
1/2 cup blueberries (optional)
Preheat waffle iron. Place all the ingredients in order list ( Except ) blueberries in a blender. Blend on low for 30 seconds then increase to high blending until the batter is completely smooth. Spoon the batter into the hot waffle iron, spreading evenly. If desired sprinkle hand full of blueberries into batter. Close the lid and cook according to your waffle iron directions 45 seconds to one minute until steam stops rising from the machine. Serve with syrup of your choice. These waffles can also be made in advance and frozen to use at another date.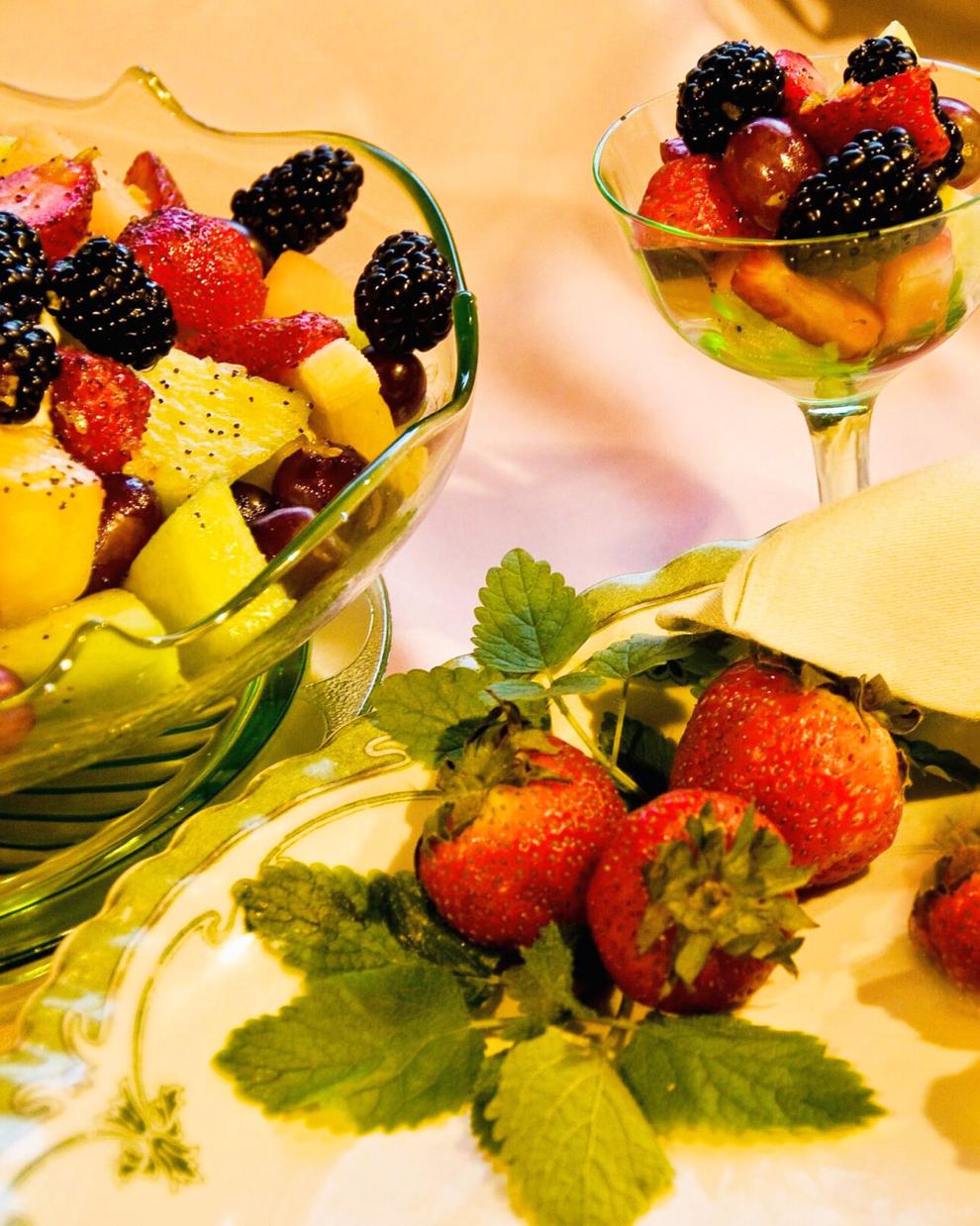 Fresh Fruit with Lemon Poppyseed Drizzle
1 cup sliced strawberries
1 cup cantaloupe chunks
1 cup pineapple chunks
1 cup red or green grapes or both
1 cup blueberries or blackberries
Lemon Poppyseed Drizzle
6 tablespoons salad oil
4 tablespoons honey
1 teaspoon shredded lemon peel
2 tablespoons lemon juice
1/2 teaspoon poppyseed
Mix together and drizzle over fresh fruit.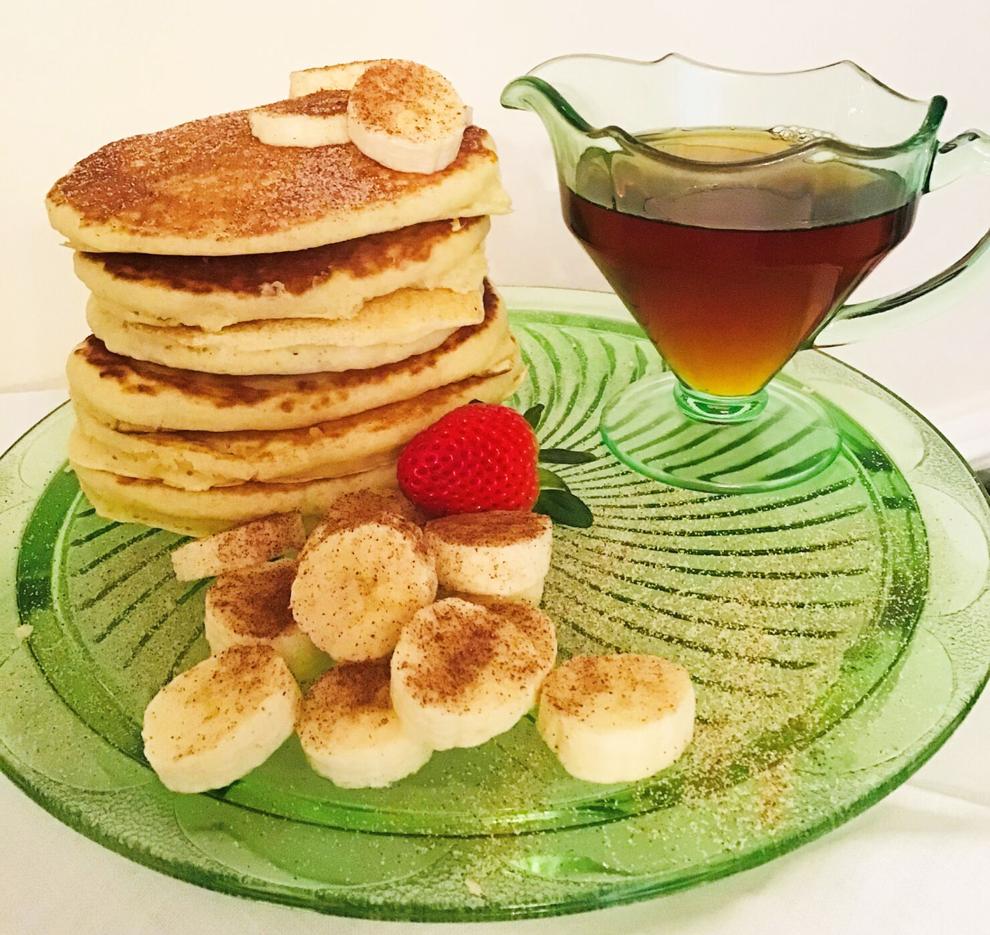 Gluten Free Fluffy Pancakes
Two eggs beaten
1/3 cup coconut milk (canned)
1 tablespoon melted coconut oil or melted butter
1/2 tablespoon maple syrup
1 teaspoon vanilla extract
1 1/4 cup almond flour
1/4 teaspoon baking powder
1/4 teaspoon salt
Butter, or oil or coconut oil for lightly greasing the pan. I also lightly grease my spatula.
Optional: 1/2 cup fresh or frozen blueberries or chocolate chips to add to batter if desired
.
In mixing bowl mix together eggs, milk, oil, maple syrup, vanilla extract, until smooth. Add in almond flour, baking powder and salt. Stir until well
combined. Lightly grease a non stick skillet or griddle with coconut oil. When oil is hot drop a fourth of a cup of batter into the skillet. It's important to cook until bubbles appear on top and edges are well cooked then flip cakes over and cook until golden brown on underside. Wipe skillet clean and repeat when making more pancakes. Serve with your favorite syrup or a sprinkle of chocolate chips and blueberries on top.
Cinnamon Sugar Bananas for topping: as pictured
Slice up one or two whole bananas.
Sprinkle bananas with cinnamon sugar mixture and spoon on top of pancakes to serve.
These pancakes can be made in advance and frozen and warmed in microwave for 30 seconds.