After a lovely holiday, most of us are trying to eat a little lighter because we overindulged without thinking about it. We have received several requests for salad, so we would like to share our Cobb Salad with Orange Vinaigrette Salad Dressing with you our readers. This salad has such an array of fresh local vegetables that are now in season here in South Florida. It couldn't be a better way to start off the New Year than by eating a little lighter. Raspberry Yogurt Parfait with a layer of granola and a Fresh Raspberry Sauce is perfect for a lite dinner dessert. Better yet, you can also serve it for breakfast or even a snack. The sauce is made with fresh or frozen raspberries and just a teaspoon of sugar. What could be better?
It looks fancy but it's really simple and delicious. Remember " Life is Delicious" as you make it!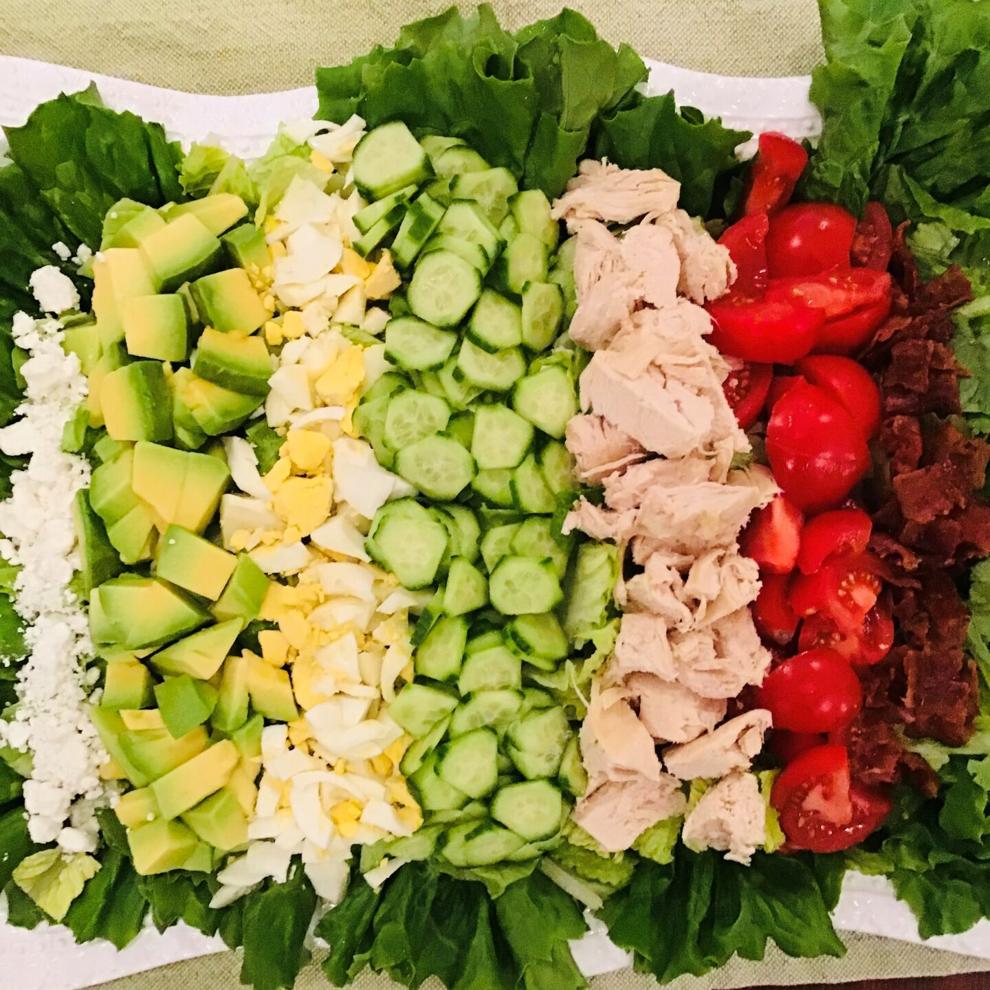 Cobb Salad
1. 4 cups salad greens of your choice. Try and get local lettuces if possible. They are in season now and are really fresh and tasty.
2. 1/2 to one avocado sliced, local of coarse
3. Three hard-boiled eggs cooked, cooled and chopped up.
4. One cucumber, again I used locally grown, 3 tiny ones. They are delicious.
5. Two boneless skinless chicken breasts, cooked and cut into bite-size pieces.
6. Three small red tomatoes, cut up (locally grown)
7. Three slices bacon, fried and cut up.
8. 1/2 cup blue cheese or goat cheese
To put together salad: On a tray cut up salad greens and arrange evenly. Top off with the rest of the ingredients. Chill. Serve with Orange Vinaigrette Dressing or dressing of your choice.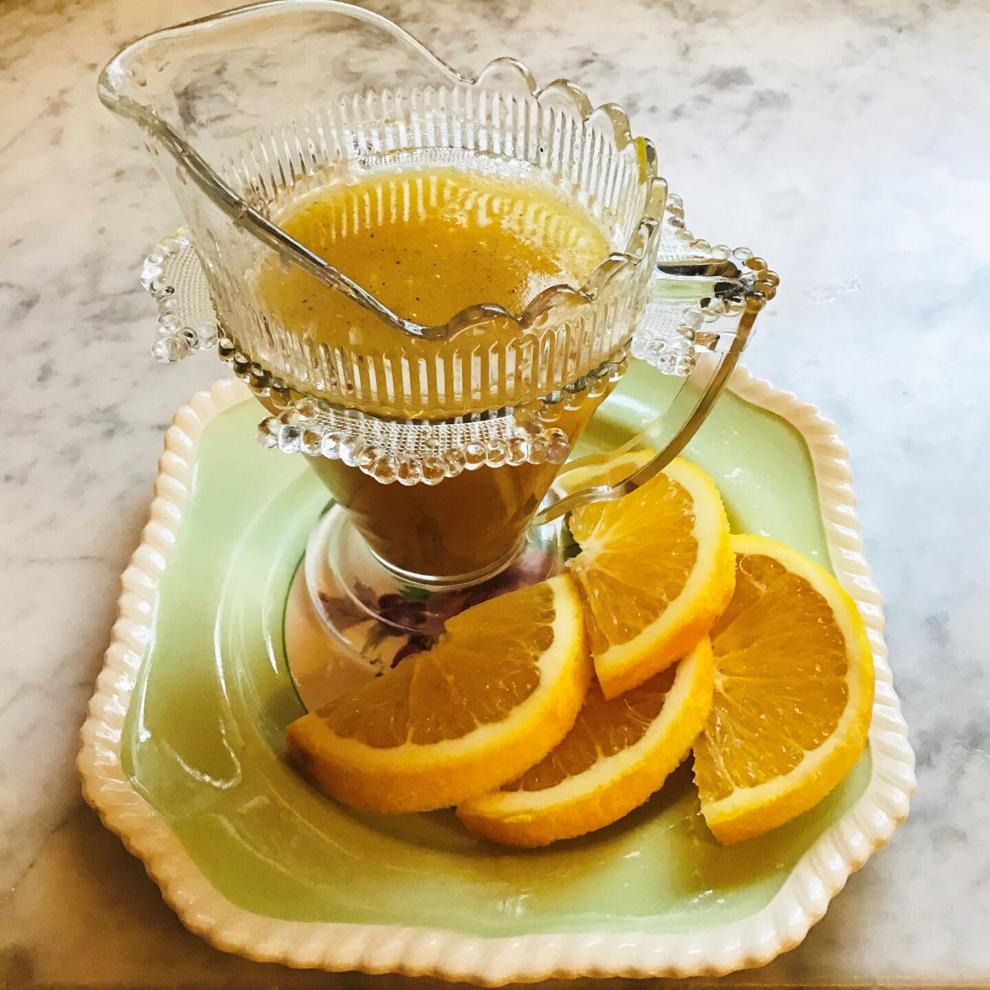 Orange Vinaigrette Salad Dressing
Juice of two oranges or equal amounts of fresh orange juice
2 teaspoons Dijon mustard
2 tablespoons white balsamic vinegar or white balsamic vinegar glaze
6 tablespoons light olive oil
2 teaspoons orange zest
Combine all ingredients in a mason jar or a salad dressing jar. Shake, shake, shake and chill. Serve over chilled salad.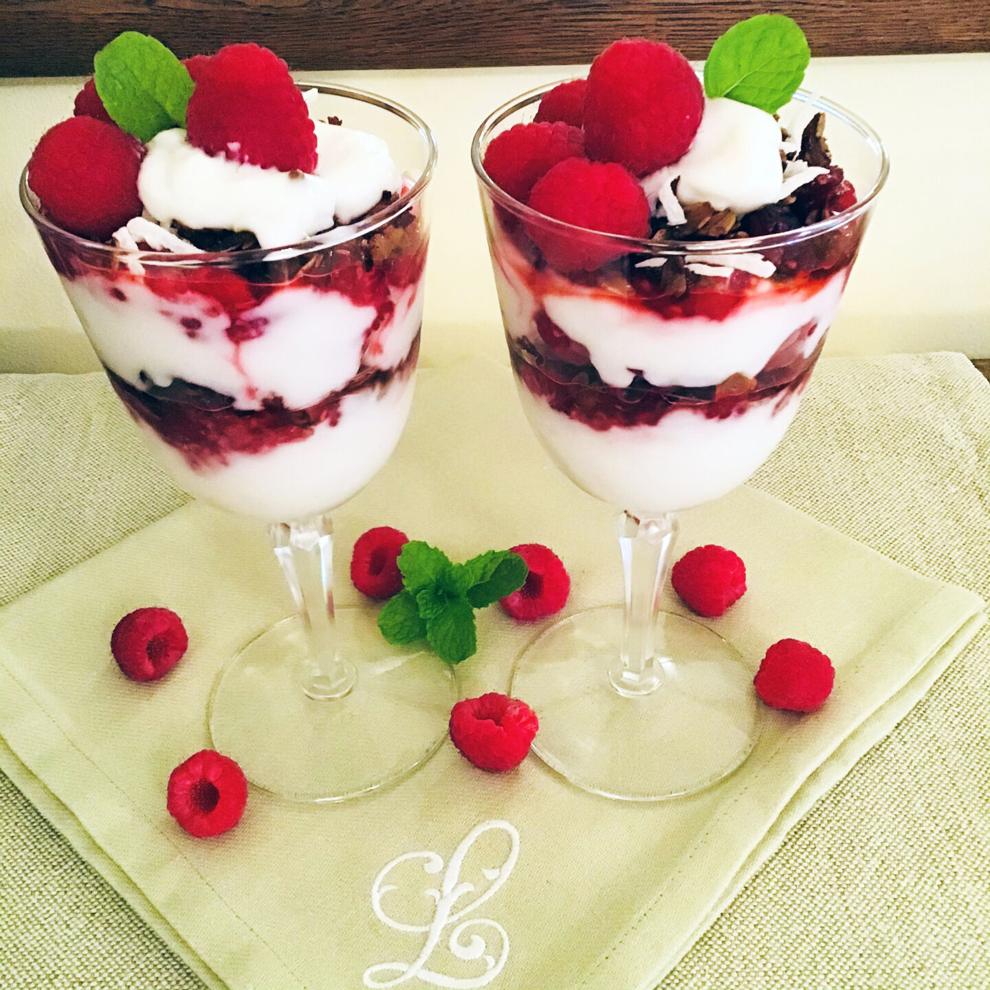 Raspberry Yogurt Parfaits
1 large container of plain or vanilla flavored yogurt
6 ounces fresh or frozen raspberries
1 to 2 teaspoons white sugar, you can substitute honey
if you prefer
1 cup granola, homemade or store bought
Place raspberries fresh or frozen in a bowl.
Add 1 to 2 teaspoons of sugar and mash berries.
Set aside. In a parfait glass or a container of your choice, layer yogurt, raspberry sauce, and granola. Continue until your glass is full to the top.
Top off with fresh raspberries and a sprinkle of granola. Chill and serve.