With our busy time of year upon us, graduations, end of school year testing, sporting playoffs, we all are looking for an easy go to dinner that can be made in advance. Our Layered Taco Salad is just that dish you are looking for to serve your family and friends. The best thing about a layered salad is it can be made in advance and served over several days if there's any leftovers. Just wash and dry your lettuce good and drain your beans well and it will turn out great.
It's delicious served with our recipe of Lime Cilantro Salad Dressing. Topping it off with a delicious sweet dessert of Walnut Sandbar will satisfy just about anyone.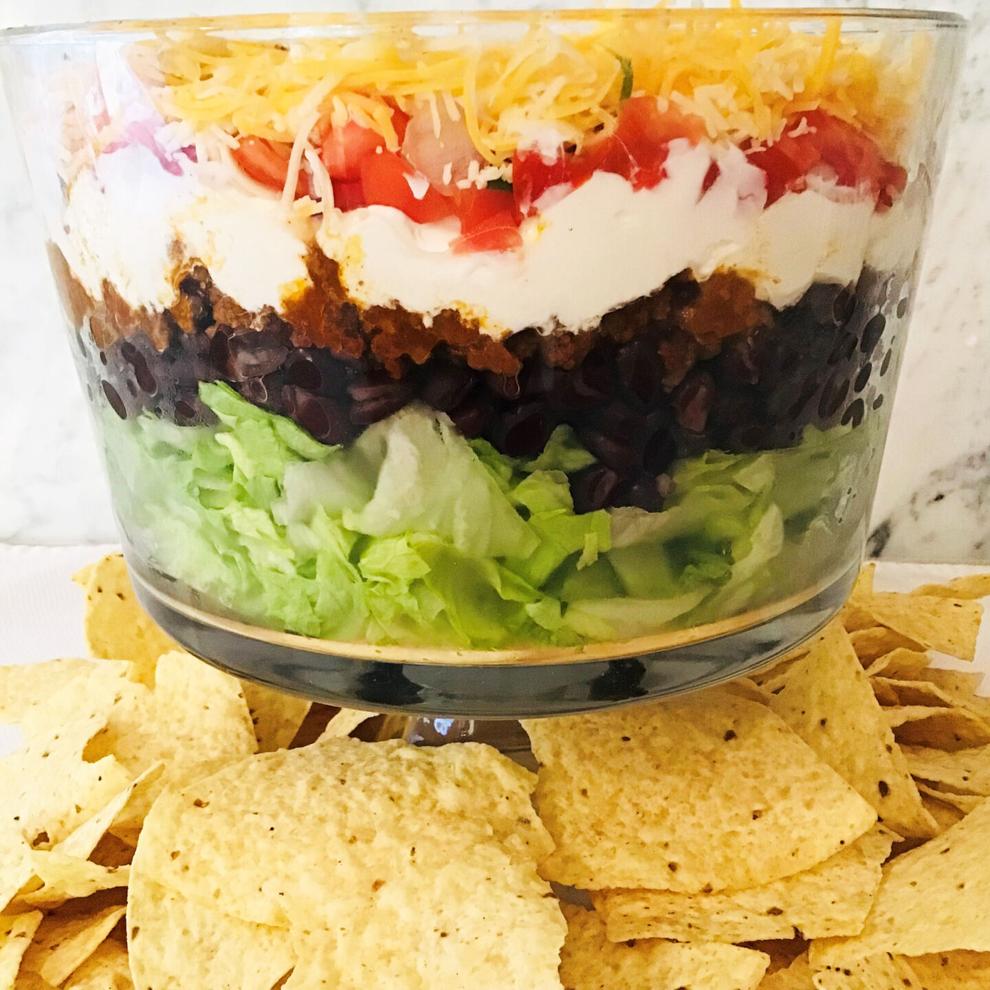 Layered Taco Salad
1 pound ground beef, chuck, or round
1 packet taco seasoning
1 head iceberg lettuce rinsed dried and chopped
1 can black beans rinsed and drained
1 1/4 cups sour cream
1 cup Salsa or 1 cup chopped fresh tomatoes
1 1/2 cup shredded cheese.. Mexican, Colby Jack, or of your choice
Topping: 2 cups crumbled tortilla or Dorito chips
Optional: You can use a layer of 1/2 cup chopped black olives, 1/2 cup chopped green olives or drained canned corn between layers
In a skillet brown meat according to package directions then add packet of taco seasoning and 2/3 cup water. Cook on low for five minutes. Cool completely.
To assemble your layered salad:
First layer chopped iceberg lettuce, second layer black beans drained, third layer taco meat cooked and cooled, fourth layer sour cream, fifth layer salsa or chopped tomato, six large cheese, seventh layer crumbled chips. Chill. I think it's even better the next day! Some even chop up fresh avocado on top.
Cilantro Lime Dressing
1/2 cup extra-virgin olive oil
1/4 cup cilantro leaves
1/2 teaspoon salt
2 teaspoons white balsamic vinegar
1/3 cup honey
1/4 cup lime juice
3/4 teaspoon ground ginger
1 teaspoon minced garlic or one whole clove garlic
Place all ingredients in a processor or blender. Blend until oil is completely incorporated into ingredients. Season to taste with more salt if needed. Chill and serve over layered taco salad. Recipe may be doubled.
Tip: The youngsters in our family instead of using this recipe as a salad, they scoop it up and put it in a taco shell or a flour tortilla and eat it. Delicious!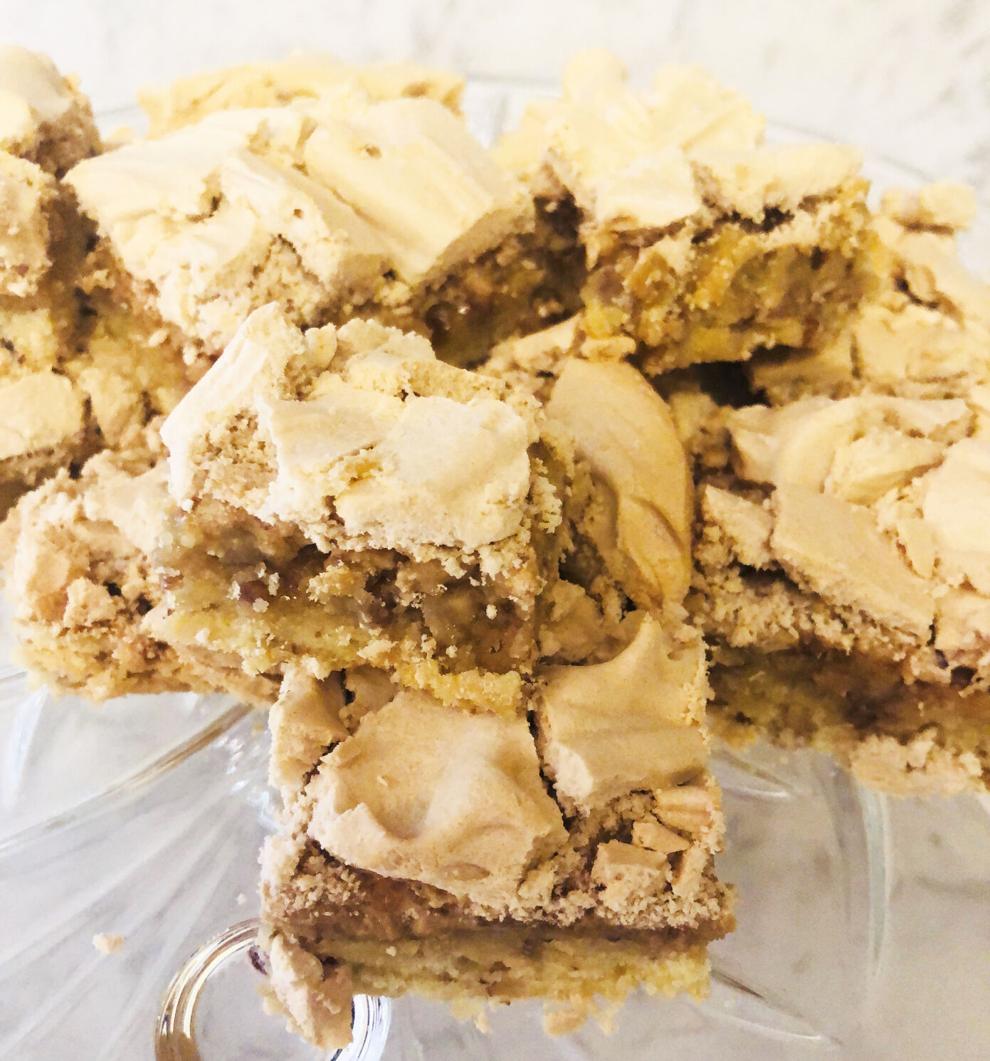 Walnut Sandbar
It melts in your mouth!
Grease a 13 x 9" pan
1 cup white sugar
1/2 cup butter
1 1/2 cups white flour
3 egg yolks plus one egg
1 teaspoon vanilla extract
1 cup chopped walnuts
Mix all of the above ingredients together well and pour into the greased 13 x 9" pan. Set aside.
Second layer:
2 cups of light brown sugar
Three egg whites stiffly beaten
Beat egg whites until stiff, fold in brown sugar. Pour evenly over first mixture and 13 x 9 pan. Bake 325° for 45 minutes. Cool, cut into squares. So delicious!