How about a Family Fiesta week nite dinner? Changing up your weekly meal with our delicious White Chicken Cheese Enchiladas will add some spice and flavor to your regular routine. This dish is creamy, cheesy and will get raves reviews from everyone you serve. Corn Salad using your fresh corn off the cob adds a nice colorful compliment to your enchiladas.Don't forget to serve  a little hot sauce for the anyone who likes their meal a little spicier. I can assure you this Family Fiesta menu will be a regular request by all.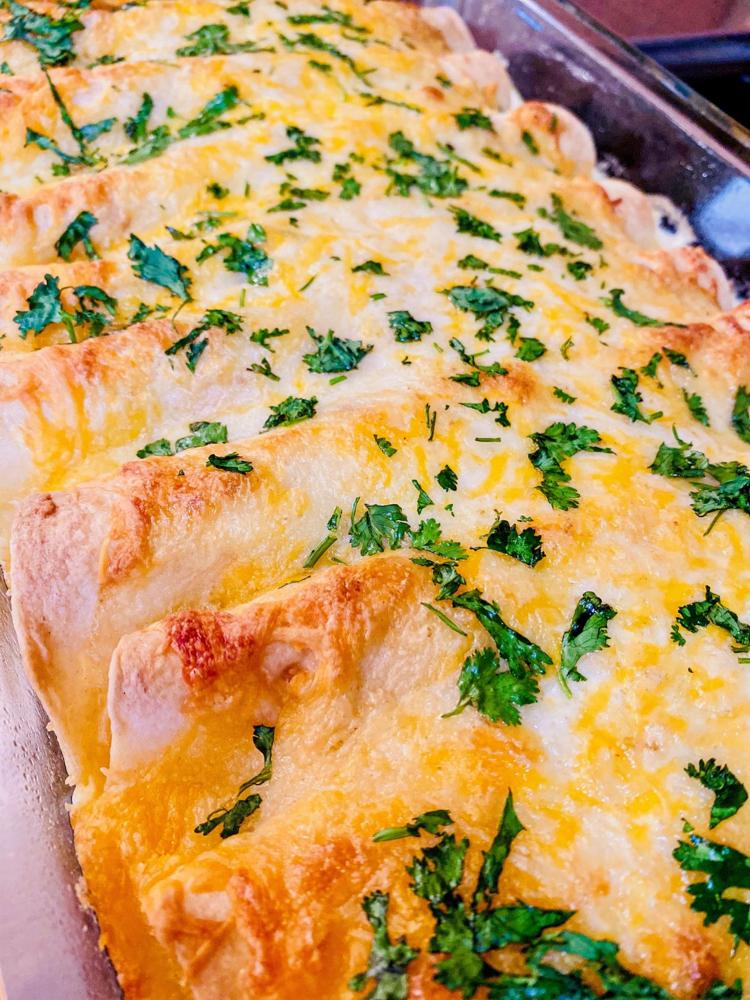 White Chicken Cheese Enchiladas
1 small onion chopped
2 tablespoons butter
1 (4-5 ounce) can chopped green chilies
3 chicken breast cooked and cut very small pieces
2 (8 ounce) cream cheese softened
10 to 12 flour tortillas
1 cup Colby or Monterey Jack or Mexican blend shredded cheese
1 and 1/2 cups heavy cream
1/2 teaspoon Cumin
3 tablespoons fresh cilantro chopped
Preheat oven to 350 degrees
Sauté chopped onion in butter
To make filling: mix together onion, green chilies, softened cream cheese and cut up chicken. Spoon filling into tortillas. Roll and put seam side down in baking dish sprayed with Pam. Sprinkle each with shredded cheese of your choice. Mix together heavy cream and cumin. Pour sauce over cheese. Bake uncovered for 35 minutes.
Remove from oven and sprinkle with cilantro and return to oven for 5 more minutes. So good!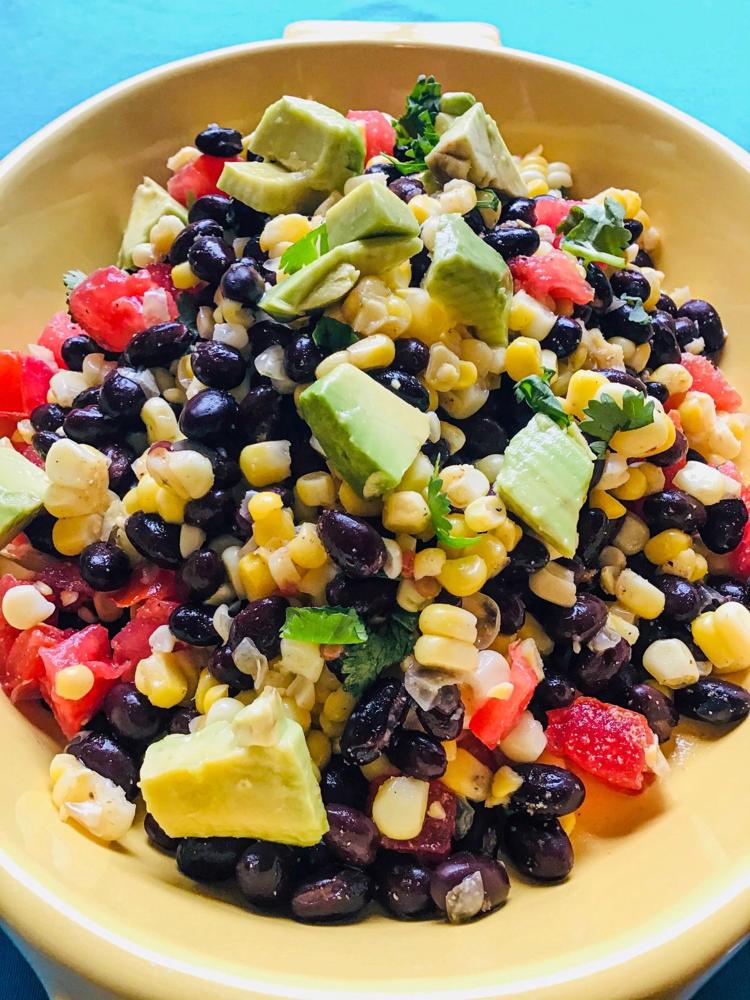 Black Bean Corn Salad
3 ears of corn cooked and cut off cob
1 (15 ounce) can of black beans drained and rinsed
1 tomato diced
1/2 avocado diced
1/4 cup fresh chopped cilantro
Juice of 2 limes
1 tablespoon olive oil( lite)
1 teaspoon honey
1/2 teaspoon salt
1/2 teaspoon pepper
1/2 teaspoon cumin
In bowl mix together corn, black beans, tomato, and cilantro. Whisk together lime juice, Olive oil, honey, salt, pepper and cumin. Pour over corn mixture. Toss lightly. Just before serving top with avocado. Might need to salt and pepper a little more to taste. This can be served as a side salad or to eat with tacos or fajitas.
Tip: You can substitute frozen or canned corn drained instead of fresh off the cob for salad.