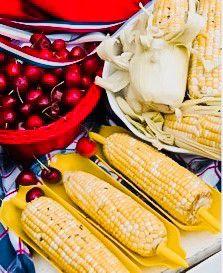 If there's one thing we all think about on the 4th of July is being patriotic and celebrating America's Independence. Even though this 4th of July may be different from years past, you can still make it as festive and fun with great foods and limited guests. What would this celebration be on this special day without good old fashioned hot dogs, hamburgers, and corn on the cob?!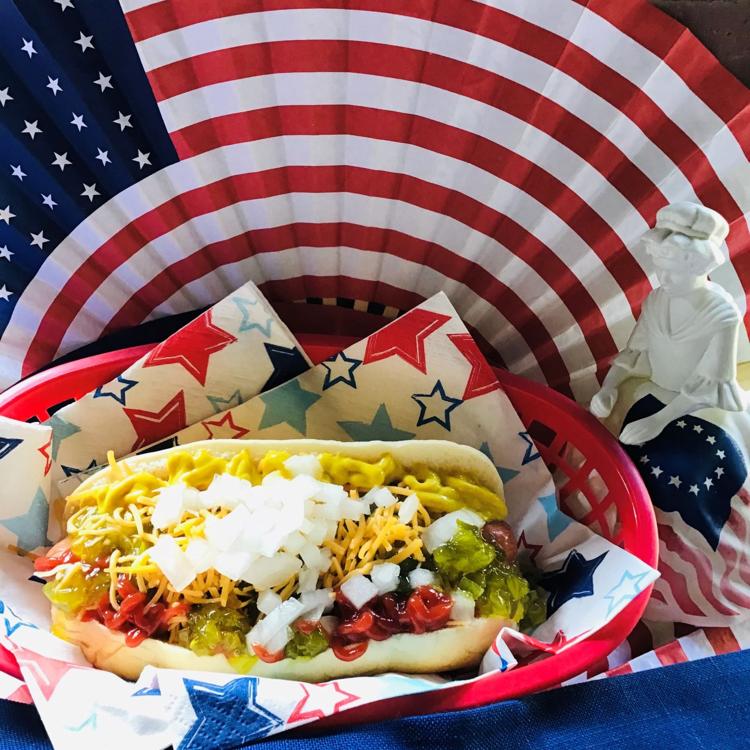 Coca-Cola Hot Dogs
6 to 8 Hot Dogs of your choice
1- 12 ounce can Coca-Cola
6 to 8 hot dog buns (we used King Hawaiian rolls or you can use your favorite roll)
In saucepan place hot dogs and coke.
Simmer on low for 8 minutes letting flavors marinate while cooking.
Turn off and let hot dogs sit in Coke until ready to sauté or grill.
Drain hot dogs and split open.
Place on grill just to brown or sauté in skillet until lightly golden.
Toast bun and serve.
Set up your festive Hot Dog Bar with all of the toppings below.
Ideas for Toppings: Ketchup, Mustard, Pickle Relish, Sport Peppers, Sauerkraut, Onions, Shredded Cheese, Chili, or Slaw.
A unique burst of flavor to a classic Hot Dog! Different and delicious.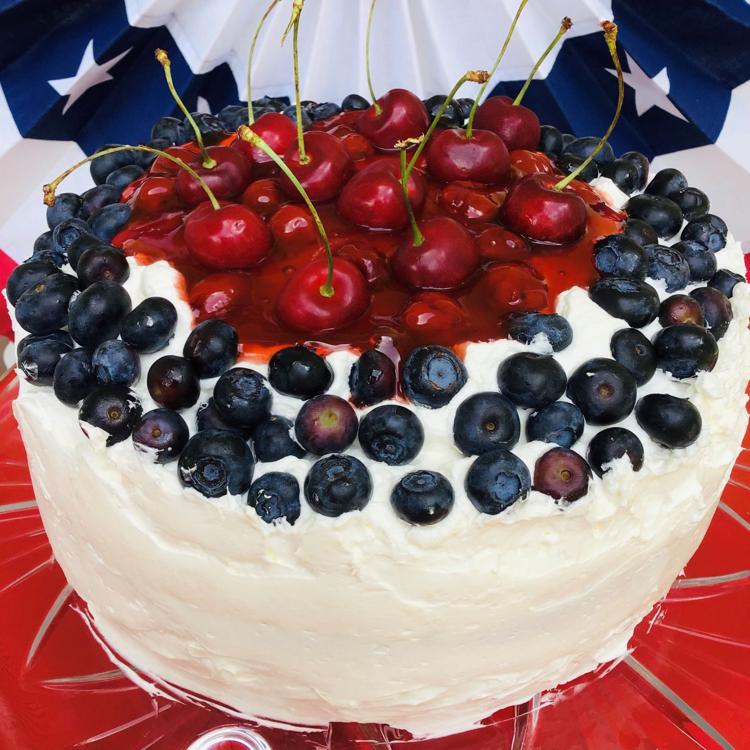 Red, White and Blueberry Cake
1 box of yellow cake mix
1 can Comstock Cherry Pie Filling
1 cup fresh blueberries
Fresh Cherries
Frosting: (1) 8 oz. package cream cheese,softened
1 large carton Cool whip
1/2 cup powdered sugar
Bake yellow cake mix according to package directions in (2) 9" cake pans. Cool. Place one layer on cake plate.
Spoon 3/4 can of pie filling on 1st layer of cake.
Place 2nd layer on top of filling.
Whip together cream cheese, powdered sugar, and cool whip. Ice cake with whipped topping mixture.
Decorate top of cake with remaining pie filling and garnish with blueberries.
Top off with fresh cherries.
Serve with vanilla ice cream!
This cake is easy to prepare and the frosting is unusual and very yummy!