When November rolls around not only do we think of turkey and dressing, we love to add cranberries and apples to the menu. There are so many delicious and no fail wonderful recipes for cranberry dishes for fall. A great combination is mixing apples and cranberries together in a recipe.
Our recipe for Cranberry Apple Crisp is a combination of sliced peeled apples, tart cranberries topped off with a brown sugar oat topping.
You will for sure want to add a dollop of Cinnamon Whip Cream on top.
It finishes it off to perfection. Cranberry Blonde Brownie Bars are the best dessert to have at home or spectacular to share when you are asked to bring a dessert to the party. Everyone will love them!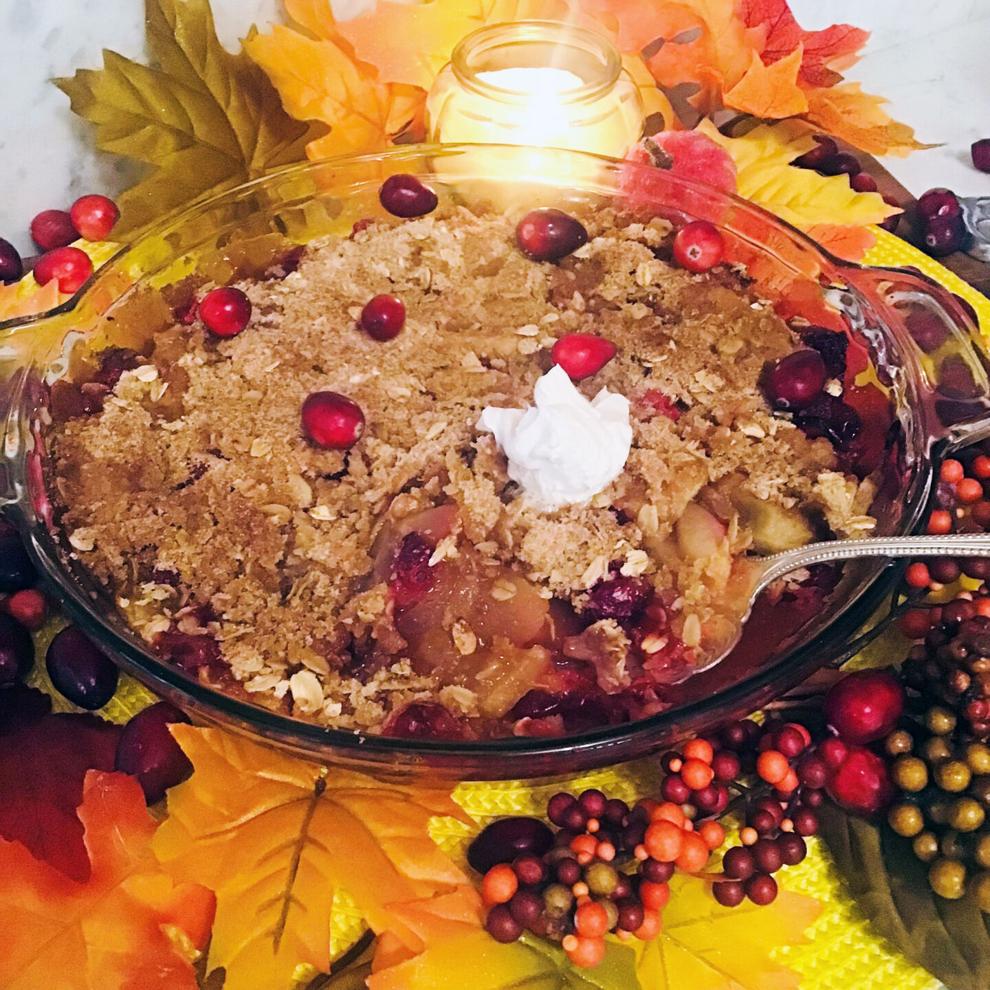 Cranberry Apple Crisp
4 to 5 cups peeled sliced apples
1/2 cup fresh cranberries
3 tablespoons white sugar
1/3 cup brown sugar
1/2 cup rolled oats
3 tablespoons white flour
1/2 teaspoon ground cinnamon
3 tablespoons butter
In a mixing bowl combine cranberries, 3 tablespoons white sugar, 1/2 cup fresh cranberries. Set aside. In another bowl mix together brown sugar, rolled oats, white flour, and cinnamon. Cut in 3 tablespoons butter into oat mixture until mixture is crumbly.
Place apple, cranberry, sugar mixture into a 9 inch pie pan. Sprinkle oat mixture evenly over top of apple mixture. Bake in preheated 375° oven for 35 minutes. Serve with Cinnamon Whip Cream on top.
Cinnamon Whip Cream
1/2 cup heavy whipping cream
1/4 teaspoon ground cinnamon
1 tablespoon powdered sugar
In a mixing bowl whip heavy whipping cream until soft peaks begin to form. Add ground cinnamon and 1 to 2 tablespoons of powdered sugar continue to beat until desired consistency. Chill until ready to serve.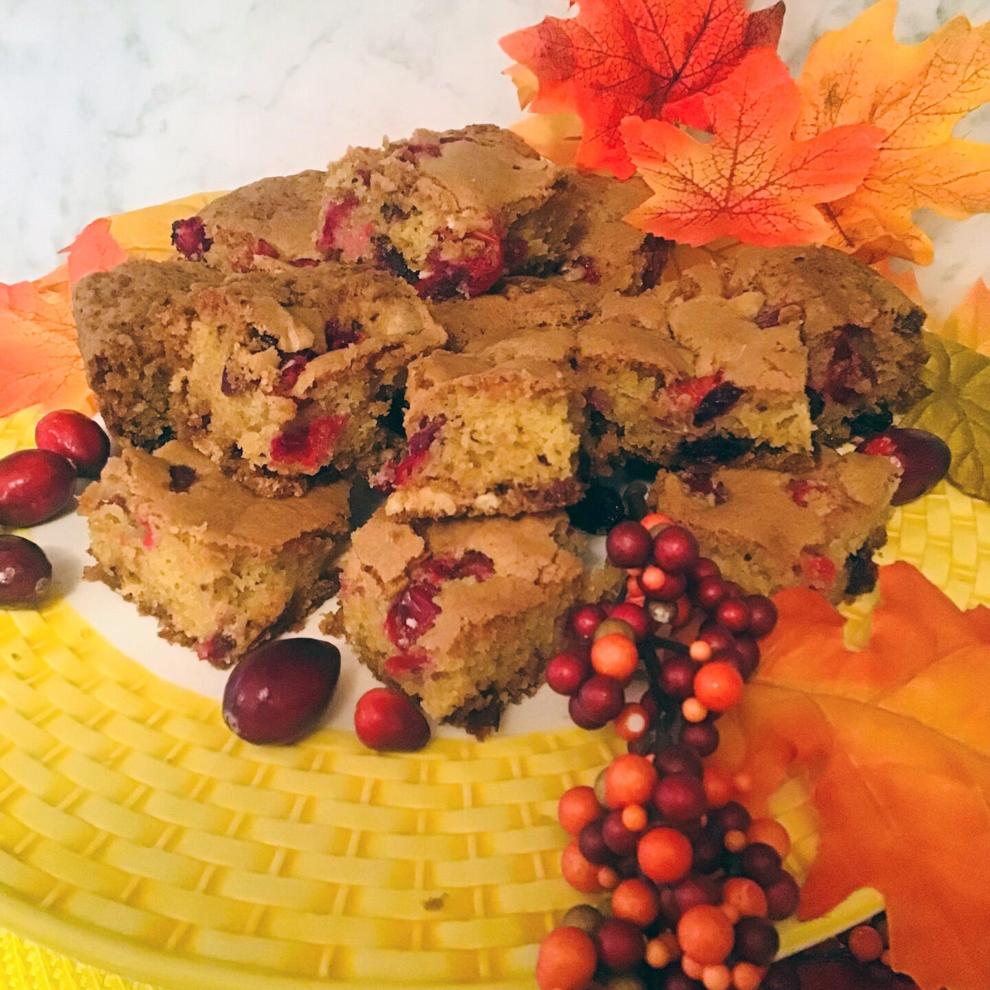 Cranberry Blonde Brownie Bars
Preheat oven to 350°. Line a 9 x 9 x 2" baking pan with parchment paper. Set aside.
1/2 cup butter
1/2 cup white sugar
1/2 cup brown sugar ( I use light)
1/4 teaspoon baking soda
1/4 teaspoon salt
3/4 teaspoon baking powder
2 egg slightly beaten
1 teaspoon vanilla extract
1 cup all purpose white flour
1/2 cup dried cranberries
1 cup fresh cranberries
1/2 cup chopped white chocolate
In a mixing bowl whip butter until soft.
Mix in sugars, baking soda, salt, baking powder.
Beat in eggs and vanilla extract. Beat in flour.
Add dried cranberries and white chocolate. Spread batter in prepared pan. Sprinkle top of batter with fresh cranberries pressing them into batter lightly.
Bake 30 minutes or until center test done. Cut into squares or bars. They are so so delicious. Your new Fall go to dessert for sure! I often melt a little extra white chocolate to drizzle on top of these. It adds an eye catching touch for your guests.